Espen Vatn
May 11, 2023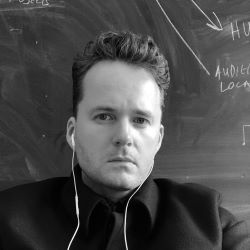 BIO:
Espen Vatn studied architecture at The Cooper Union in New York and established his practice in 2014. In parallel to the office, he has taught at several academic institutions. He was recently Visiting Assistant Professor at Hong Kong University, Associate Professor at the Oslo School of Architecture and Design, in the spring of 2016 he was Visiting Professor at Universidad de Navarra, and in the Summer/Fall of 2017 he lead a studio at Monash University in Melbourne and he was appointed the Herbert H. Greenwald Visiting Critic at the University of Illinois at Chicago.
The work of the studio spans many scales and formats while aiming to maintain a consistent output, from large housing developments to cultural buildings, exhibitions, and small-scale housing and interiors. Espen Vatn also conducts artistic research, investigating spaces of production, social concerns, and questions of authorship. These projects have resulted in speculative models, publications, and exhibitions, such as Civic Theater presented at the Lisbon Triennale 2019, and In Hannes Meyers Pocket, which was presented at Venice Biennale 2014.
Espen Vatn has lectured about the work of the studio at Cooper Union, Columbia University, Hong Kong University, FAU-USP in Sao Paulo, University of Illinois at Chicago, Universidad de Navarra, and the Architectural Association Visiting School.