BAS and BAF OPEN EVENING EVENT At Landmark,
Nov 30, 2022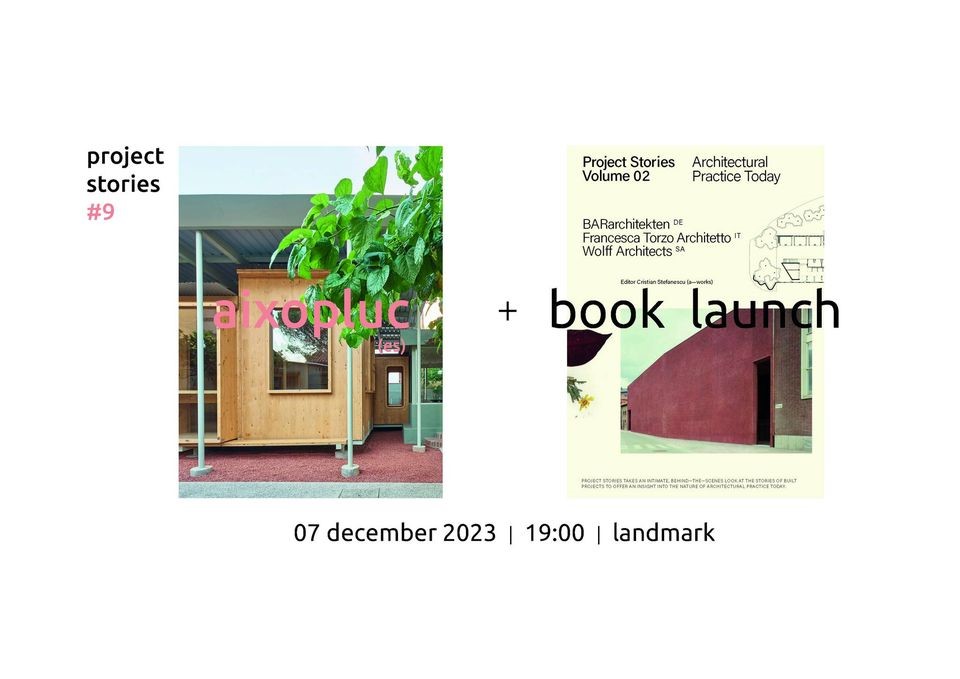 PROJECT STORIES #9 PROJECT STORIES, and Book Launch
Project Stories is an architecture talk series which takes an intimate, behind-the-scenes look at the stories of built projects to offer an insight into the nature of architectural practice today.
BOOK LAUNCH
After a successful launch of the first volume in the Project Stories book series, we are happy to launch the second volume featuring the amazing work of BARarchitekten (DE), Francesca Torzo Architetto (IT) and Wolff Architects (SA).
PROJECT STORIES #9
Aixopluc is an architecture company committed to making the earth more hospitable, with a steady focus on ecology and innovation. We build together with you in order to improve your life, the health of your built habitats and the ecosystems they are part of.
We do this through four differentiated branches -Practice, Research & Development, Community making and Teaching.
Aixopluc is the catalan word for shelter.
__________
Project Stories is co-hosted by the Bergen School of Architecture (BAS) and Bergen Arkitektforening (BAF).
The series is curated by Cristian Stefanescu (Assistant Professor, BAS and owner of a-works | architecture + art).
__________
Image Credits
a-works | Project Stories Vol.2 Cover
Aixopluc | JEC House
Photo by José Hevia