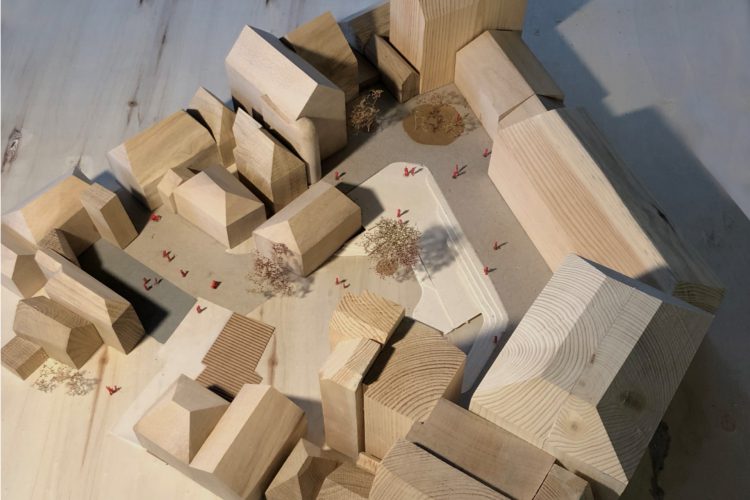 The compact area of Vågsbunnen was once the heart of Bergen in the medieval past; filled with life, markets, trade and craftsmanship.
Vågsbunnen is today a vivid area, though it inhabits some abandoned spaces with unclear use; like the quarter of Hans Tanks. Despite that the surrounding streets are filled with different programs and cultural institutions, this specific quarter draws our attention to the creation of urban void-treated with lack of respect towards its history.
Furthermore, the whole quarter is owned by two different investors and suffers the risk of becoming a private and inaccessible island in the middle of Bergen. Due to new development plans from the owners that threaten to eliminate the distinctive atmosphere that exists in the quarter, we see the need to initiate negotiation of the space, to keep it public as it historically was.
As a response, this project aims to explore the potential of Hans Tanks Kvartalet as an inclusive and friendly quarter of Bergen. By opening up the two backyards to one space with public use, it will increase the access and reinforce interaction. Additionally, applying the concepts of universal design more groups that otherwise would not be able to use the space will be included. With better accessibility, people will be able to physically move freely inside the yard, as well as strengthening the social, economic and ecological aspects of inclusivity.
The intention is to turn the interior backyards inside-out, making the programs of the surrounding buildings turn towards the yard. Consequently, the buildings have no backsides, and the yard will be activated into an urban square. Moreover, the empty school buildings will get a public cultural program in the shape of a food court, connected to the existing cultural drivers and programs in Vågsbunnen.