36 new masters in architecture from BAS
Jun 30, 2021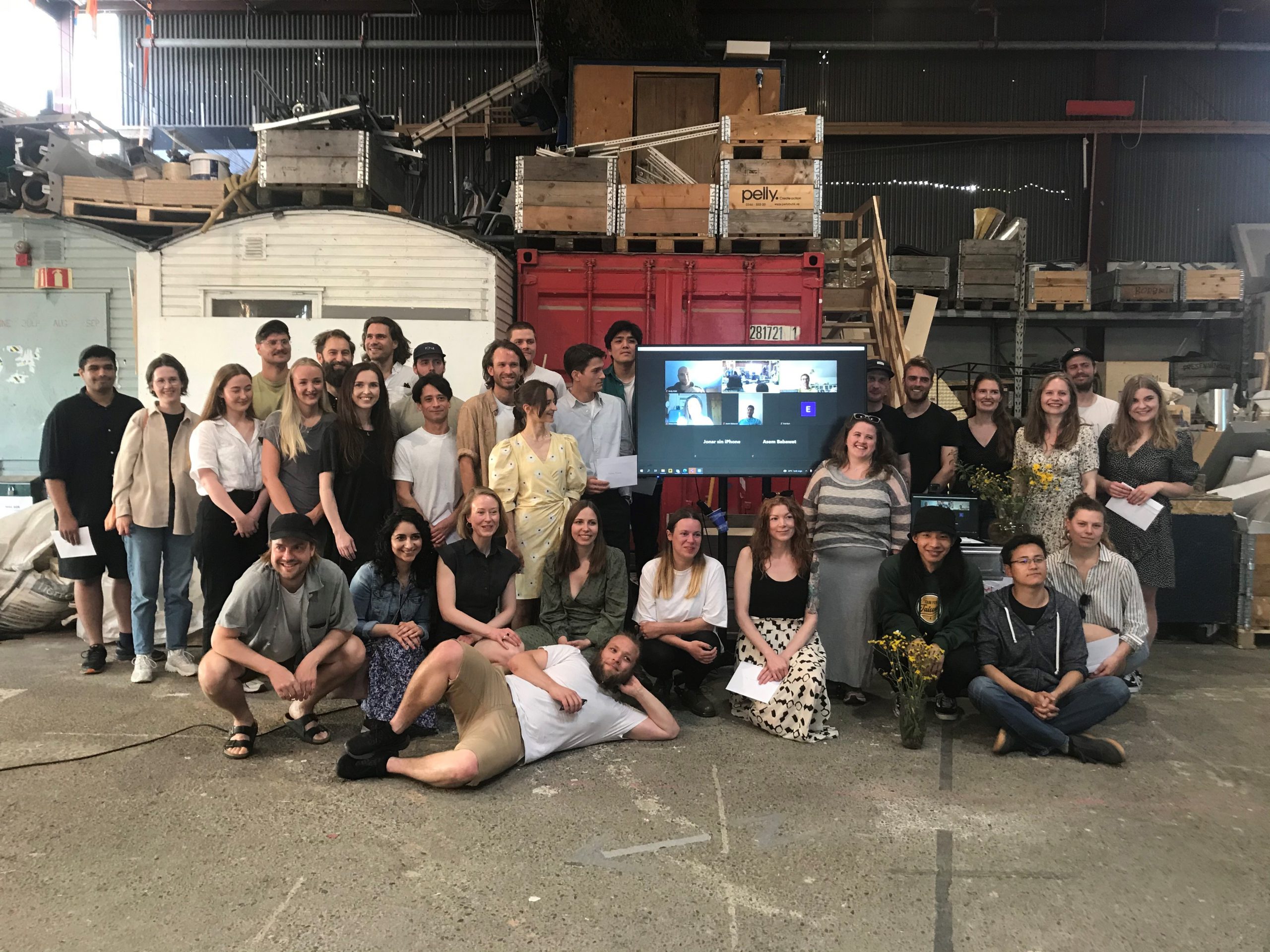 Photo: Line Frøyland
Today we had the final day of the diploma exam 2021, and we are happy to announce that 36 candidates have passed their final exam, and are ready to go out into the world and practice architecture. The exam took place from 26.-30. June, and 2 teams of assessors have been working parallel to examine all candidates on their project. This years exam was mostly physical exhibition on BAS, but with some fully digital exceptions, and some mixes of physical and digital.
The assessors on the red team were: Anna Aniksdal, Celin Blanc (architects), Sveinung R. Unneland (artist).
The blue team: Alec Ross Andreassen, Vidar Knutsen (architects), Christine Hansen (artist)
The newly graduate masters in architecture are:
David Aadland
Kevin Maung Aye and Tord R. Træen (joint project)
Asem Babawat
Lorentz Bjelland
Marte Bjørge and Øystein Bøe Gagnat (joint project)
Bent Ståle Brørs
Li-Cheng Chen
Marte Dale
Lina Dovydenaite
Elisabeth Drønen and Thea Lindseth (joint project)
Mathias Frednes
Israa Amjad Ghozlan
Marius Grønn-Nielsen
Rasmus Lygre Gulbrandsen
Monika Jagminaite
Malin Johannessen and Anna Haveland Stevenson (joint project)
Andrew Kidd
Jakob Håkon Larsen
Svein Serkan Erdogan and Inga Haveland Mannsåker (joint project)
Soheil Nabi
Anne-Lea Pfistner and Annika Sakashita (joint project)
David Reynolds
Tom Ryan
Anna Liisa Saasvaste
Helga Steen-Johnsen
Jonar Huyn Malmsten Steinkopf
Julie Teigen
Aleksander Sund Vågsholm
Yuhan Wang
Marthe S. Wernø
The diploma ceremony and formal celebration will take place 21. August. Depending on the covid-19 regulations, there might be an open review of the diploma exhibition. To be announced in August.
We congratulate our new master in architecture and wish them all the best for the future!