Congratulations to our 3rd year students
Jun 05, 2023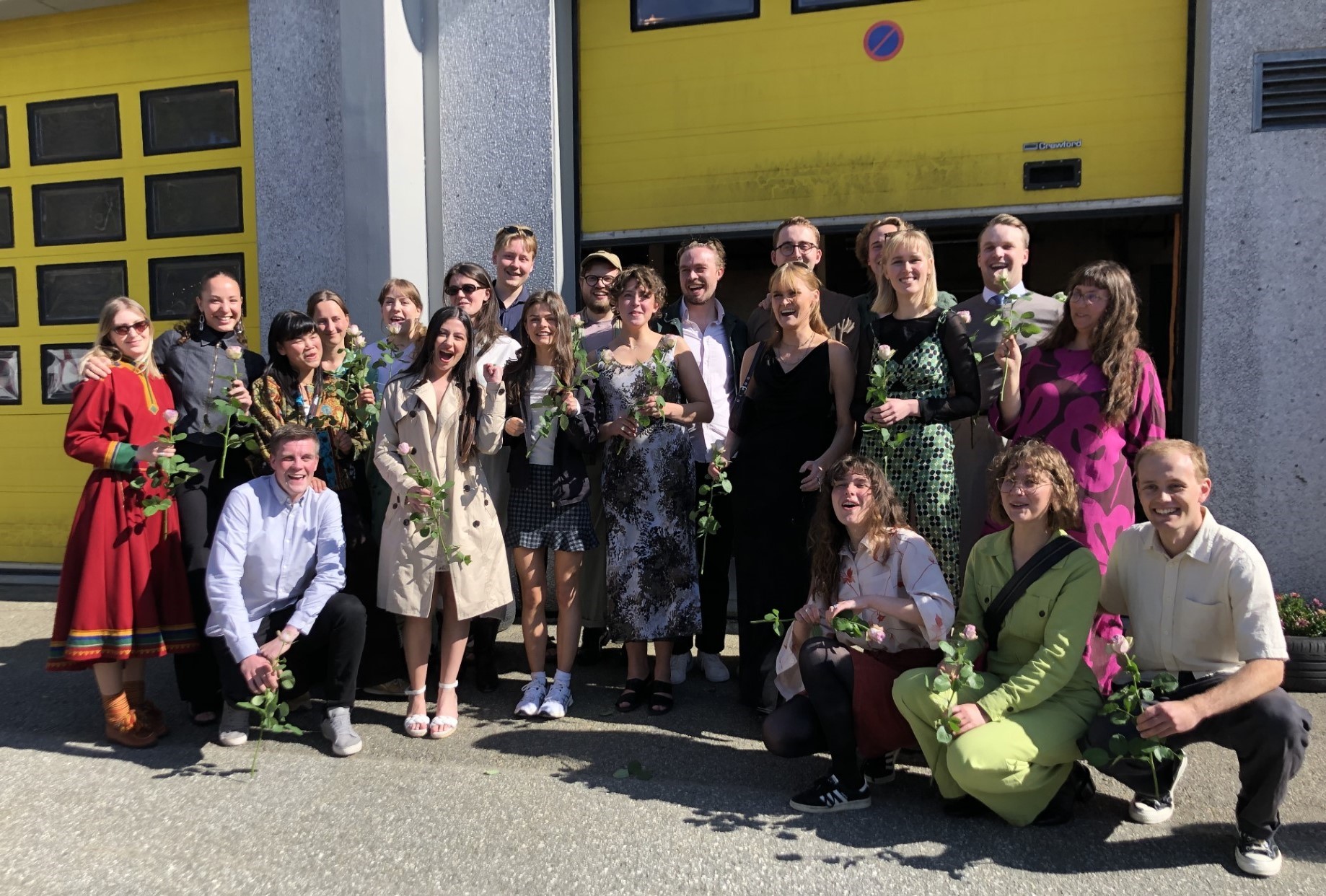 The results of the 3rd year exam were announced on Friday, the 2nd of June. We congratulate all students who have presented their work, for passing the exam and completing the third year!
Candidates:
Mari Bergan
Vida Trulsdotter Boogh
Julie Finstad and Blenda Elin Josefin Groth Albrektsson
Alva Oleanna Thingnes Førsund
Frede Håland Grepstad
Oda Gaard Hansen
Trine Hansen
Elias Huse
Maja Sasitorn Hustad
Anna Jørstad
Brage Neslein Korsnes
Suzanne Maéla Nyquist Liengaard
Alessa Madi
Erlend Hammer Ness and Kasper Ture Harald Svendsen
Jesper Nilsen and Vilda Brekke Sundström
Karin Raniay
Marcus Ringen-Sørensen
Ida Vigdis Slettvold
Frida Irene Heldal Stray
Alv Erling Tryti Sunde
Their projects are exhibited at Spelhaugen 4, until the 9th of June. You are very welcome to visit it, any day from 12:00 to 16:00.
We would also like to express gratitude to the group of sensors this year:
Annelie Håkansson
Gudrun Molden
Celia Glanfield
Lisa Him-Jensen
Pablo Martinez Capdevila
Sveinung Rudjord Unneland