Diploma Ceremony
Aug 23, 2021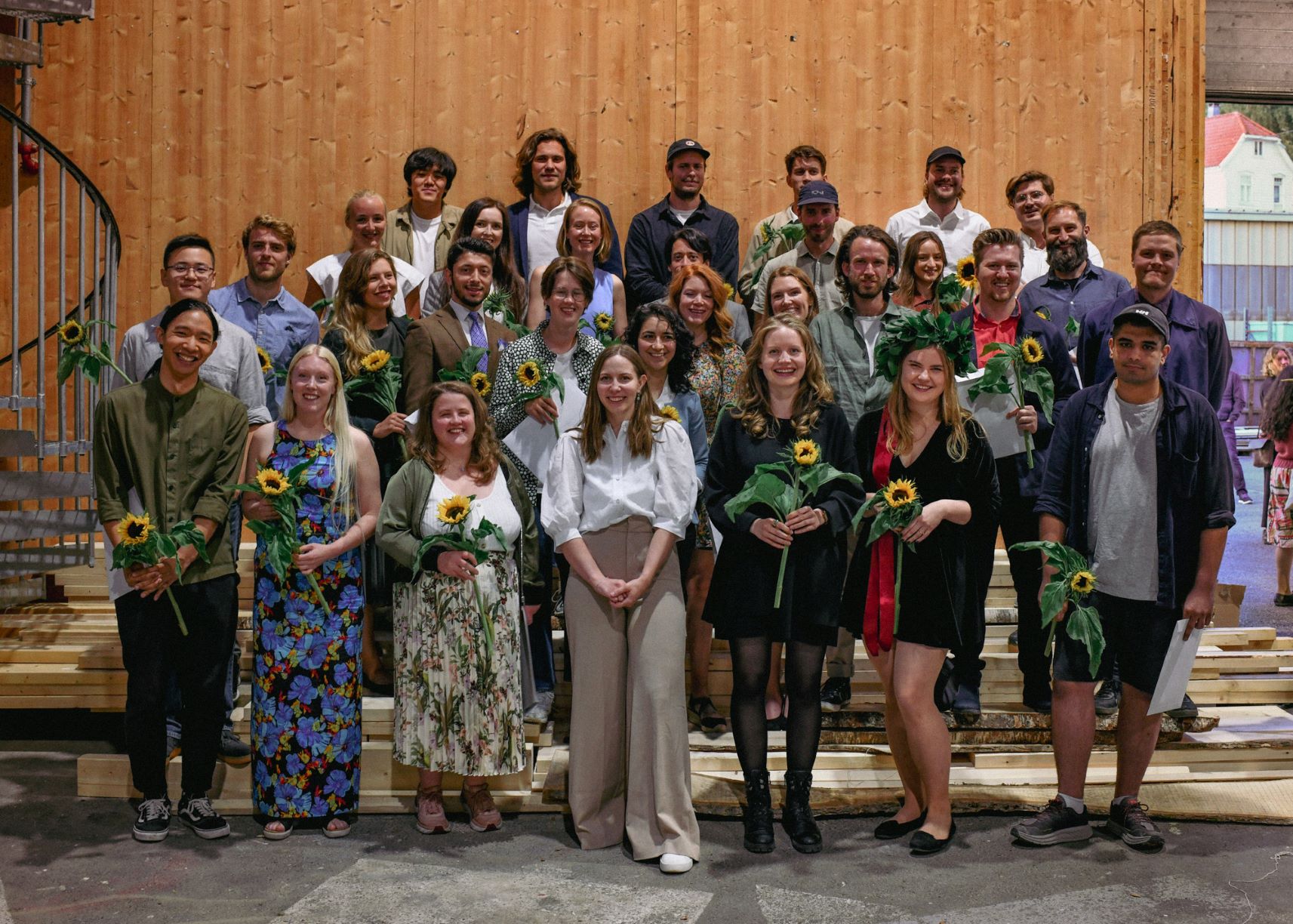 On Saturday 21. August we celebrated our 38 recent graduates as Masters in Architecture. WIthin the restrictions due to the pandemic, we were able to host an event where family and friends of the graduates were invited tp come to BAS and attend the ceremony. The chairman of the board, Bjart Nygård congratulated the candidates, and head of school Cecilie Andersson gave an online speech. Before Emma Nilsson who will be the next head of school handed out the certificates.
This year`s diploma were of overall very high quality. However, there were 9 projects that received a distinction from the assessors for outstanding quality. The following students and projects received this award:
Kevin Maung Aye and Tord Rosenberg Træen (joint project): «The shape of mass to come – En kirkes trossprang»
Lorentz Kristian Handal Bjelland: «Reforge; Sustainability through transformation»
Marte Bjørge and Øystein Aamli Gagnat (joint project): «Coastal Existence: A scenario in Alver: Securing access to the ocean through practical learning»
Svein Serkan Erdogan and Inga Haveland Mannsåker (joint project) «Bolig: et redskap i livet»
Jakob Håkon Larsen: «Leirelaboratoriet (Clay lab)»
Bent Ståle Brørs: «Building fragments and the timber-box»
Aleksander Sund: «HAVLANDET – A process facility for seaweed and traditional seafood in the harbour of Fosnavåg»
Li-Cheng Chen: «Interweaving Two Worlds – Imagining Taipei as a Zoo City»
Annika Paige Mediaa Sakashita and Anne-Lea Sophie Pfistner: « Multiplicity of Moments »
The projects will be published on our webpage under the project section within a few weeks. For now, we recommend that you come to BAS to see the Diploma Exhibition. It is open for the public from 22.-29. August. Opening hours: Saturday and Sundays 12:00 – 18:00 / Monday – Friday 14:00–20:00.
It is with pride that we see our former students take the step out into the world, and we are excited to see which paths they will follow.
Congratulations to all of you from everyone at BAS!
Photo: Alvar Elias Ekhougen Larsen