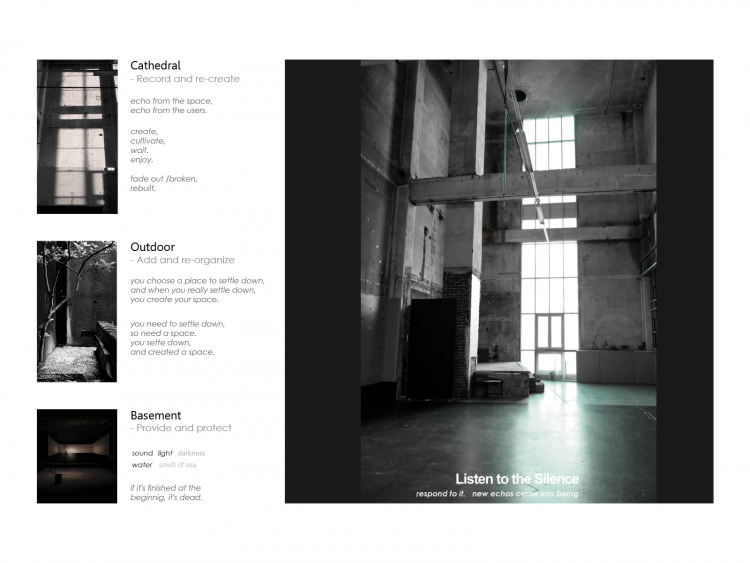 This project started from the phenomenon of 'echoes in space' (presenting as the power or even soul of space), and adopted various approaches for understanding what it is, what the influence could be and so on. It was an effort to question and explore the entanglement between space and being. An anatomizing access got through as below:
what is spacial echo;
what does space mean for it;
what's the relationship between being and this process ;
how would/could it shape the space.
Cross-filed tools were applied, while writing was a vital one throughout. The existing architecture methodology holds belief of fully control of space. It is in conflict with a widely accepted philosophical theory of "proactive Being". And that's what aroused my confusion so as curiosity. Not aiming for achieving a pro-set target, this project is rather a probing in a misty field that makes more sense to myself.