The Ocean exhibition at Bergen Kunsthall – open until 31. October.
Oct 04, 2021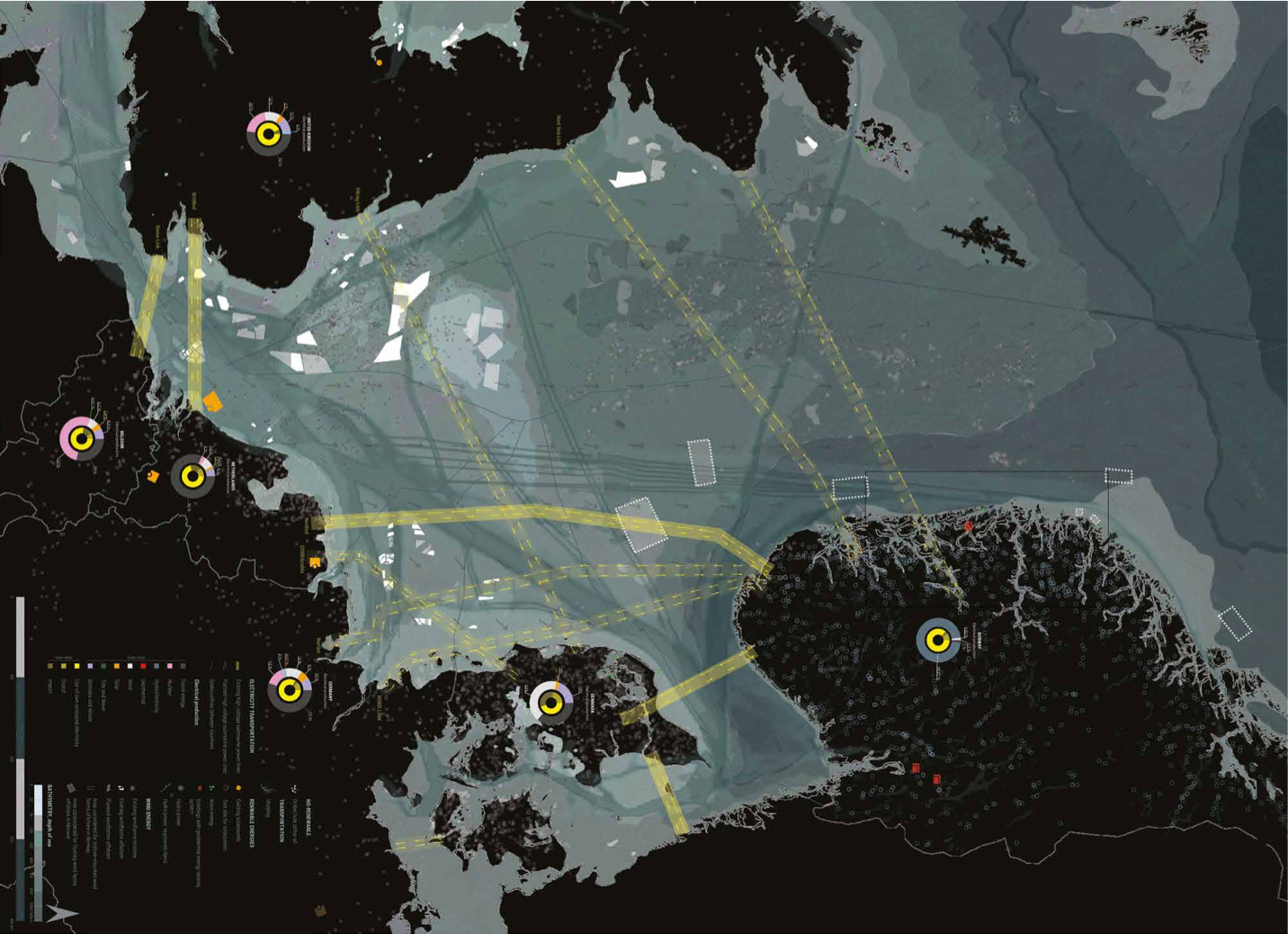 The North Sea as a sustainable energy source? Ocean Space II, Research Newspaper
The Ocean Space course/students contribution to the exhibit is a research newspaper in a stack on the floor, available for Free for visitors, and a series of posters on the gallery wall. The newspaper can be read here.
The excerpt is from kunstkritikk.no in a review of The Ocean utstillingen på Bergen Kunsthall written by Kristoffer Jul-Larsen on 23.09.21. (In Norwegian only)
"…Litt for ofte ender utstillingen med å peke på viktige og interessante diskusjoner og deretter melde fra om sin posisjon, heller enn å forsøke å presentere diskusjonene fullt ut. Et viktig unntak i så måte er den imponerende avisen Vestland North Sea Blueprints som masterstudenter ved Bergen Arkitekthøgskole har produsert til utstillingen, hvor ulike havnæringer og infrastrukturer presenteres gjennom svært forskjelligartede perspektiv."
Kunstkritikk er Norges og Nordens ledende nettsted for samtidskunst. Nettstedet vektlegger kritikk- og kommentarstoff, men bringer også nyheter, intervjuer, essays og reportasjer."