ERASMUS+ Summer Workshop at the RDA – Copenhagen
Jun 30, 2023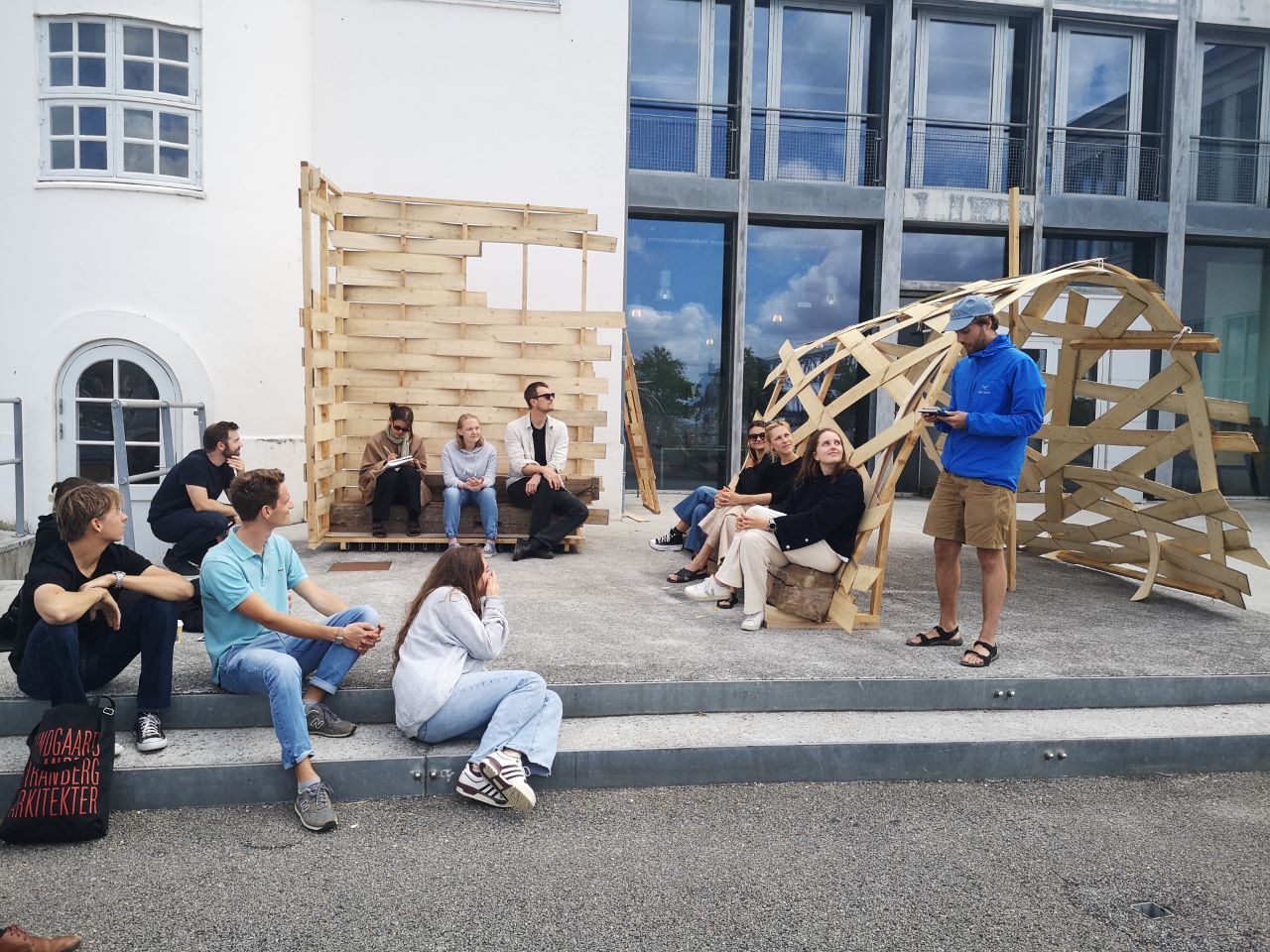 How to Build Circularly?
Lena Winderen, Petter Finsæther Bolstad, Maria Wenyue Jessen Aas, Tone Firing and Vida Trolsdotter Boogh have participated at the fourth workshop of the Social and Enviromental Impact Academy for Architects (SEIAA).
The 5 social podiums they built as particiapants in the circular building workshop stand on the waterfront at the Royal Danish Academy until Thursday.
We will also present the whole ERASMUS SEIAA project on Tuesday the 4th of July from 5.30-8.30pm in a "Four Course – Discourse" at the same location.
If you are visiting the city please stop by.
Fabriksmestervej 10 (Opposite the Opera)
Responsible teachers: Cecilie Andersson and Christian Victor Palmer