The library
About the library
The BAS library is an architectural library, open for all. Here you can borrow books, magazines and subject-relevant material, scan drawings, images and literature, borrow a PC, read newspapers, find electronical maps, and you can sit here and study. The library has staff that can help you search for literature, assignments and other tutorials. The library has 2-3 assistents that keep the library open 1 evening a week, and that host social, academic and literature- relevant events in the library . If you are searching for literature that is not to be found in the library, we can lend the book in from another library, or purchase it. Just ask, we welcome all initiatives.
What can you borrow? We have a varied stock of books in the field of architecture, art and technology, popular science, as well as literature from other subjects that are relevant in architecture education, in addition to films and maps. Here we also lend sewing machines, fishing rods, blankets, and you will always find book exhibitions and exhibitions of various model techniques. There are separate marked course shelves in the library with relevant material for the course you are taking right now
How to borrow? Feel free to send an email if you know which book you want, so we can answer you if it is on the shelf and possibly find it for you. If the library manager is present, loans are registered directly in the data, otherwise loans are written down in the loan book. Loan period from 14 days to 1 month
How is the library organized? The bookshelves are divided into subject areas, there is a map in the library of subjects and where they stand. The shelves are marked and the same shelf names can be found in the internal book database which is stored on the student PC at the library. The library manager is happy to help you find the book you need, or the books you did not know were here
Scroll further down the page to see some of BAS's publications, as well as what electronic resources you can use
BAS library opening hours:
09:00 til 16:00 (mon-fri)
Tuesday open until 19:30
---
Visiting address:
Sandviksboder 59-61a, 5035 Bergen, Norway
Return of books:
BAS bibliotek, pb.39, 5841 Bergen, Norway
Phone:
E-post
How to publish?
Publication channels
Writing of essay and search for literature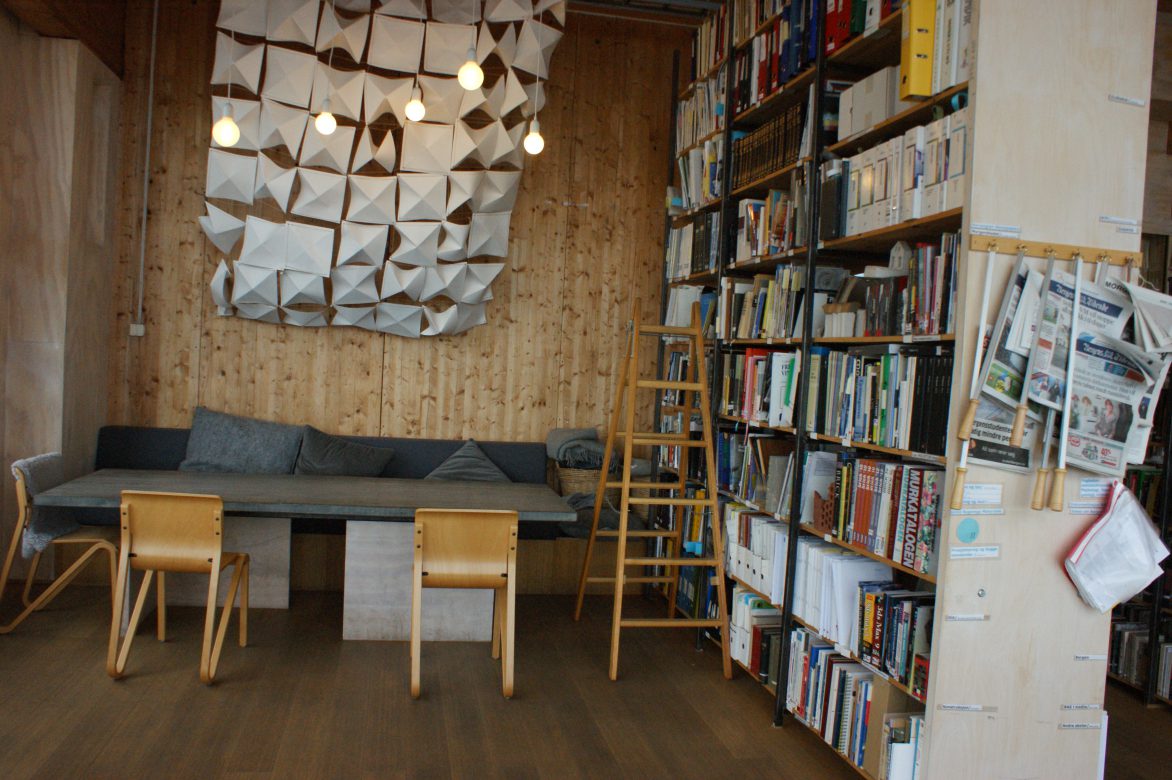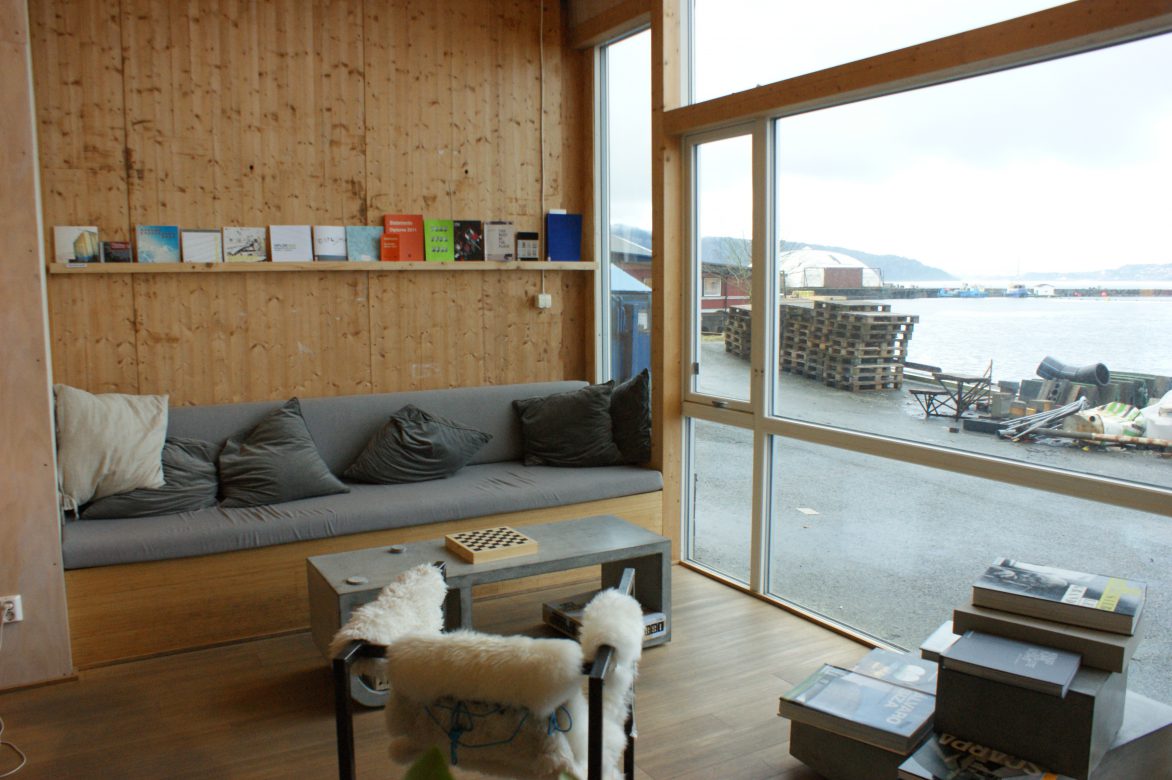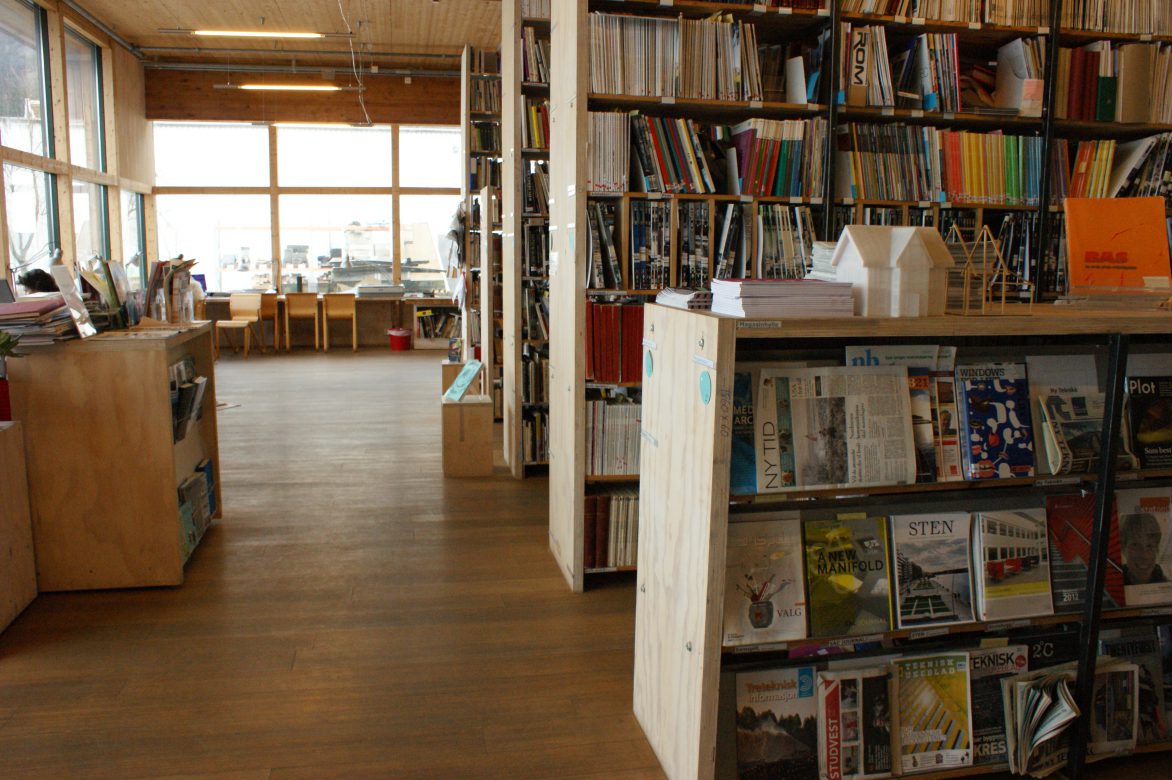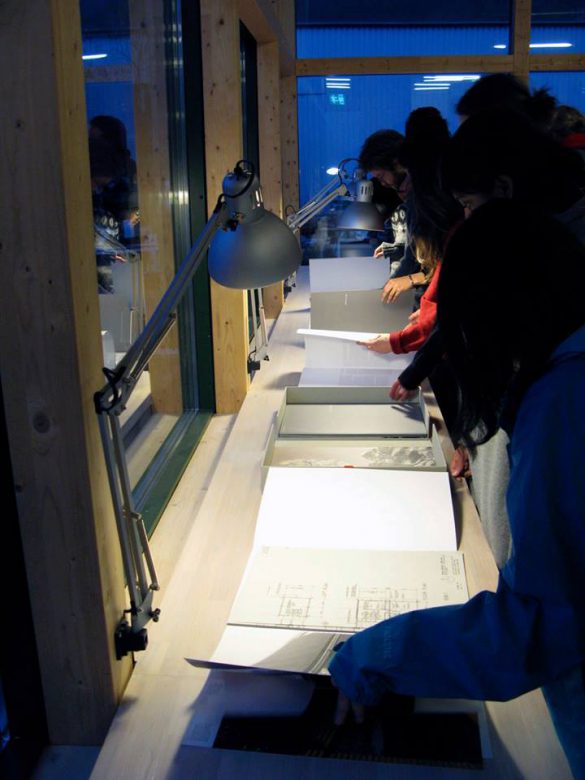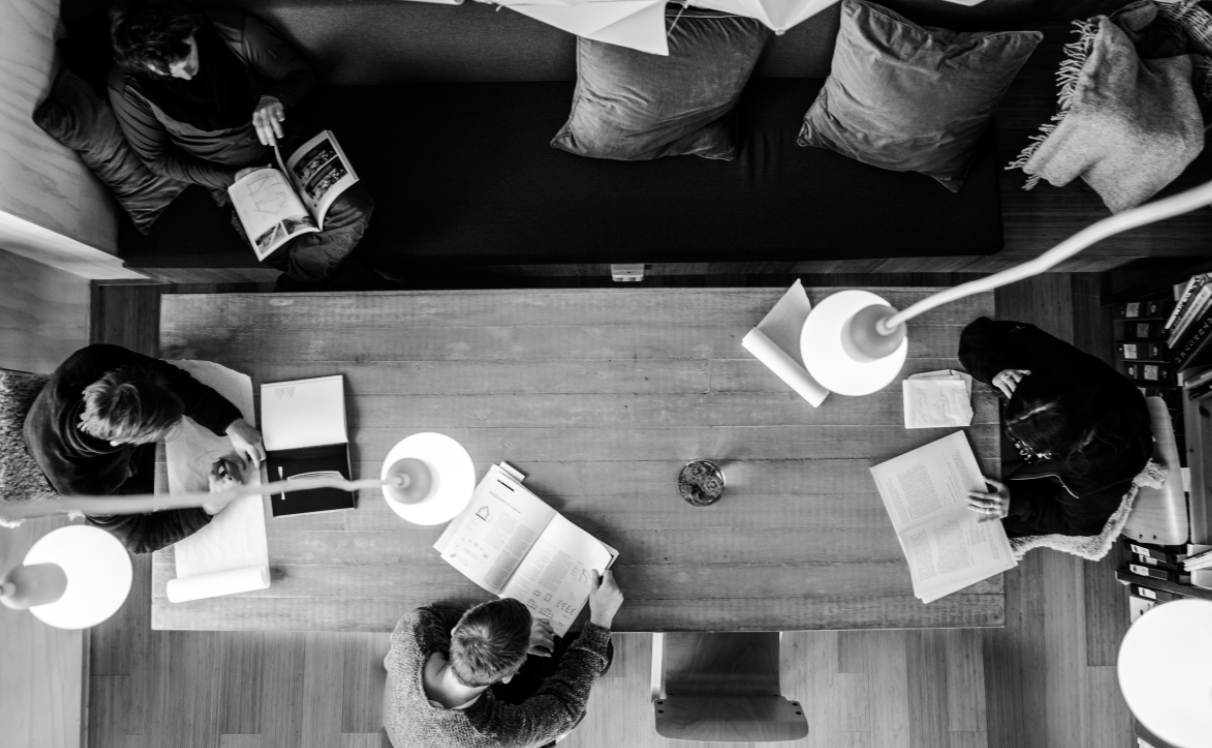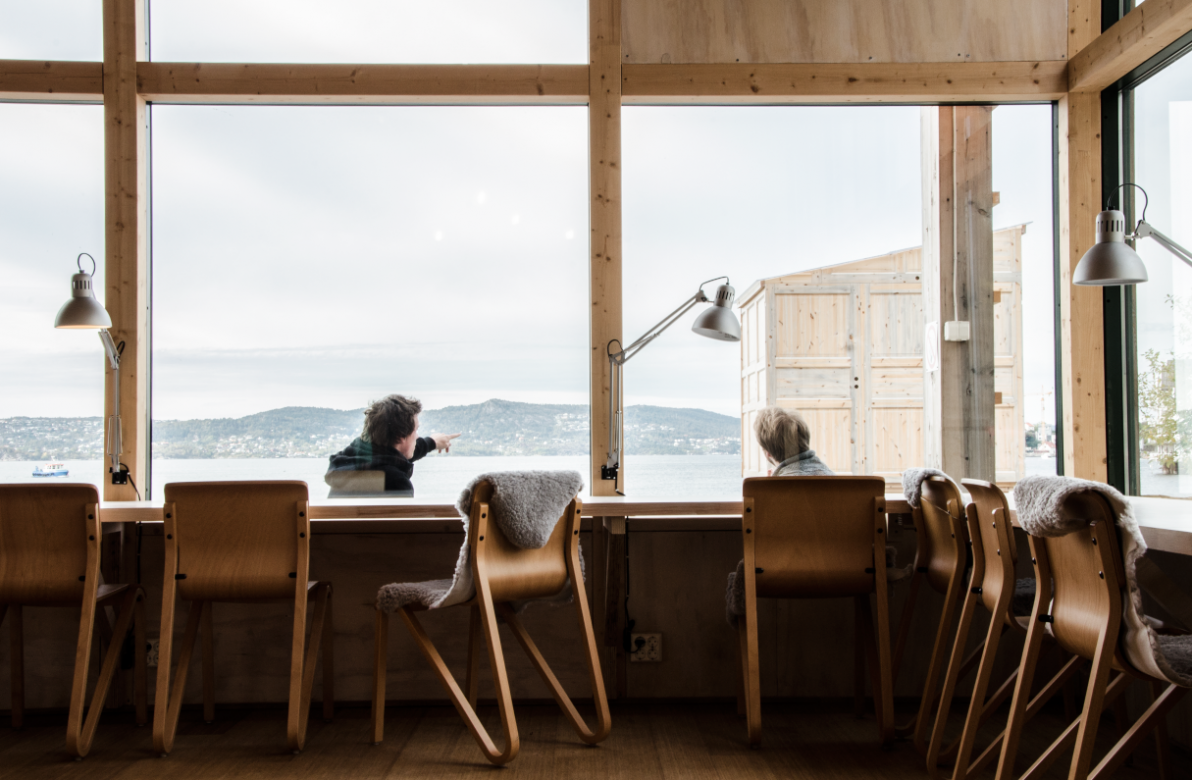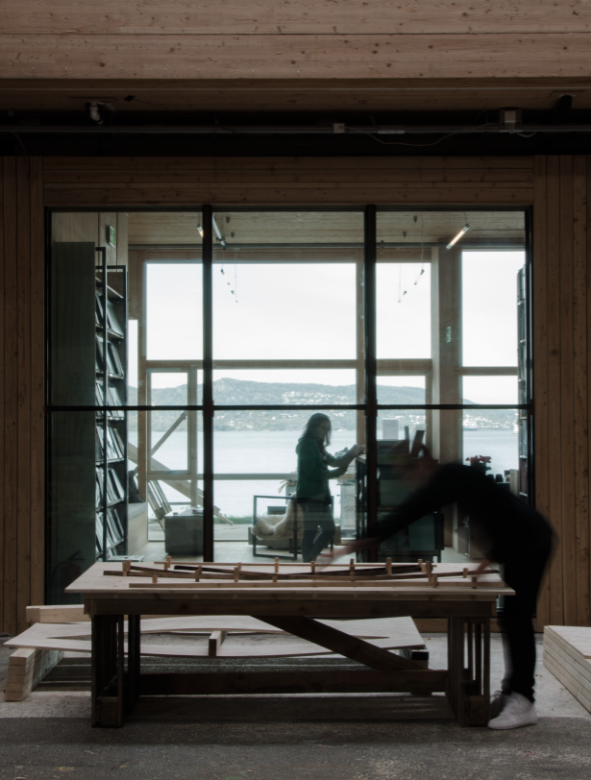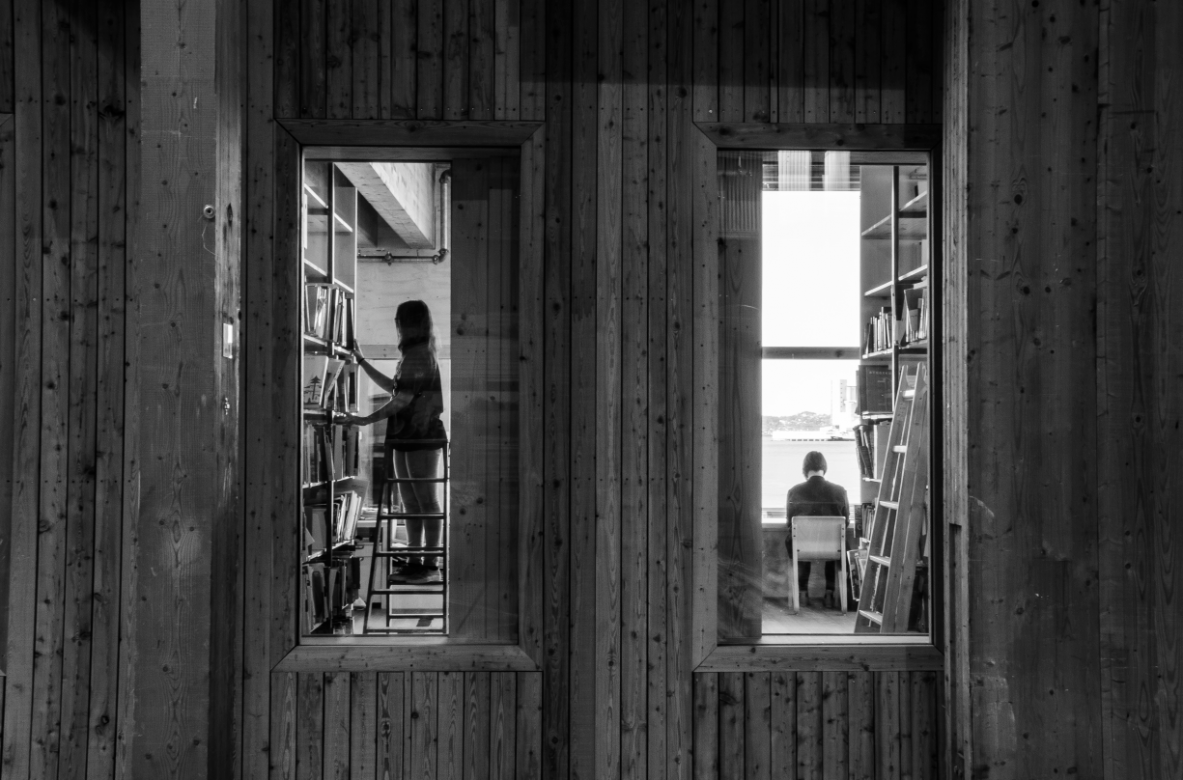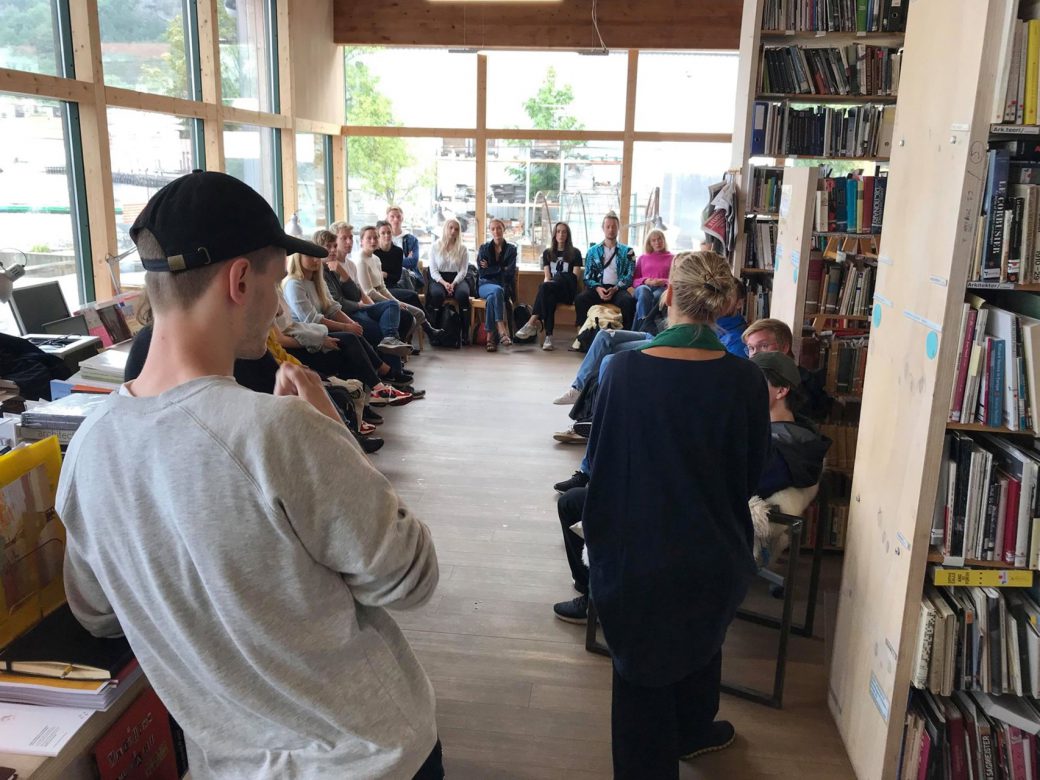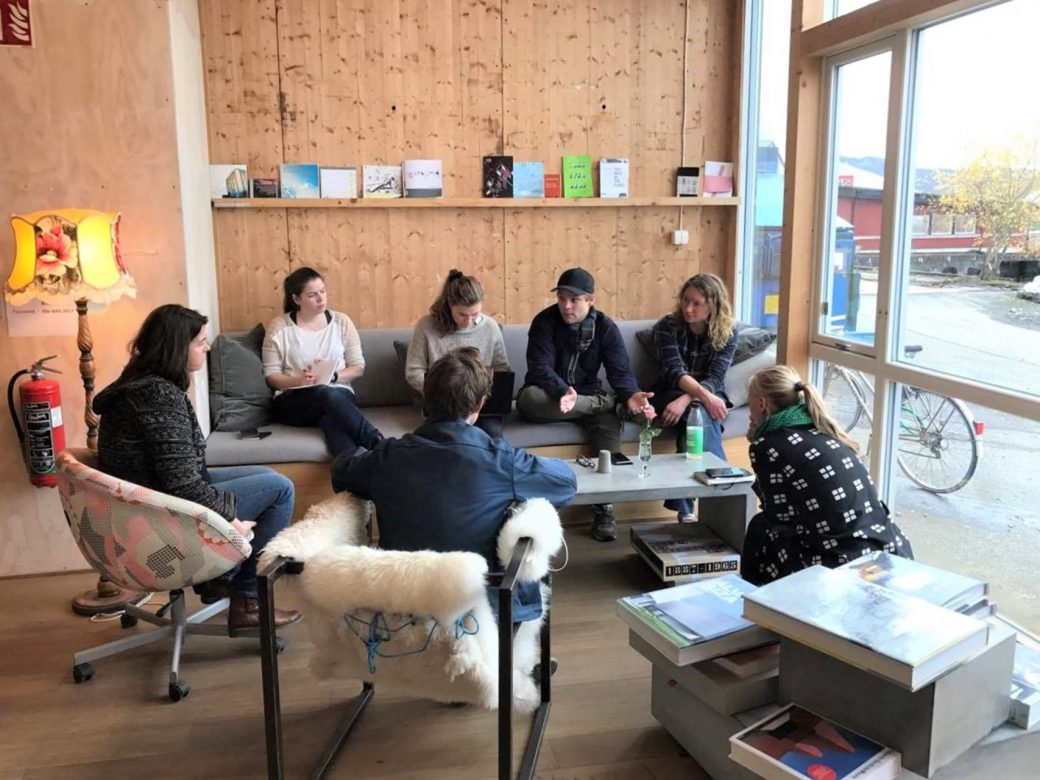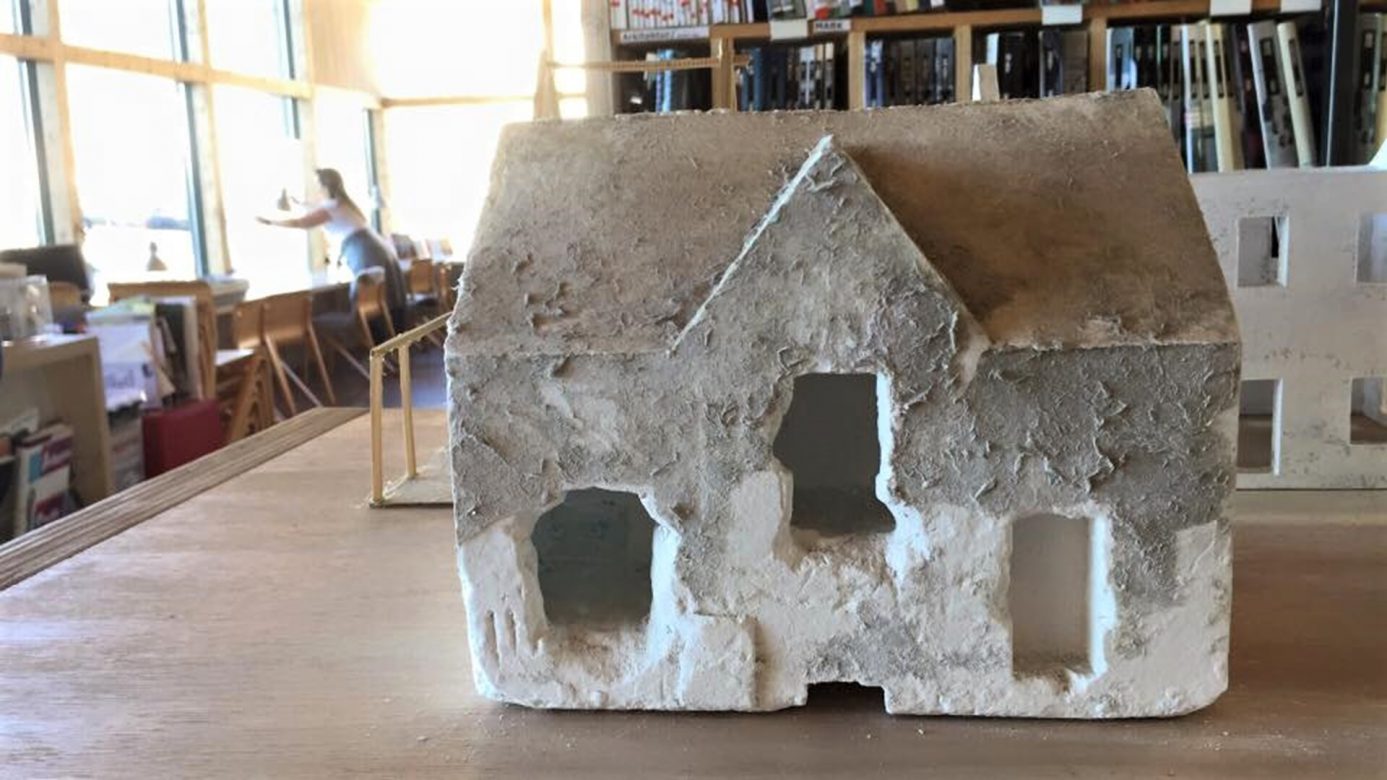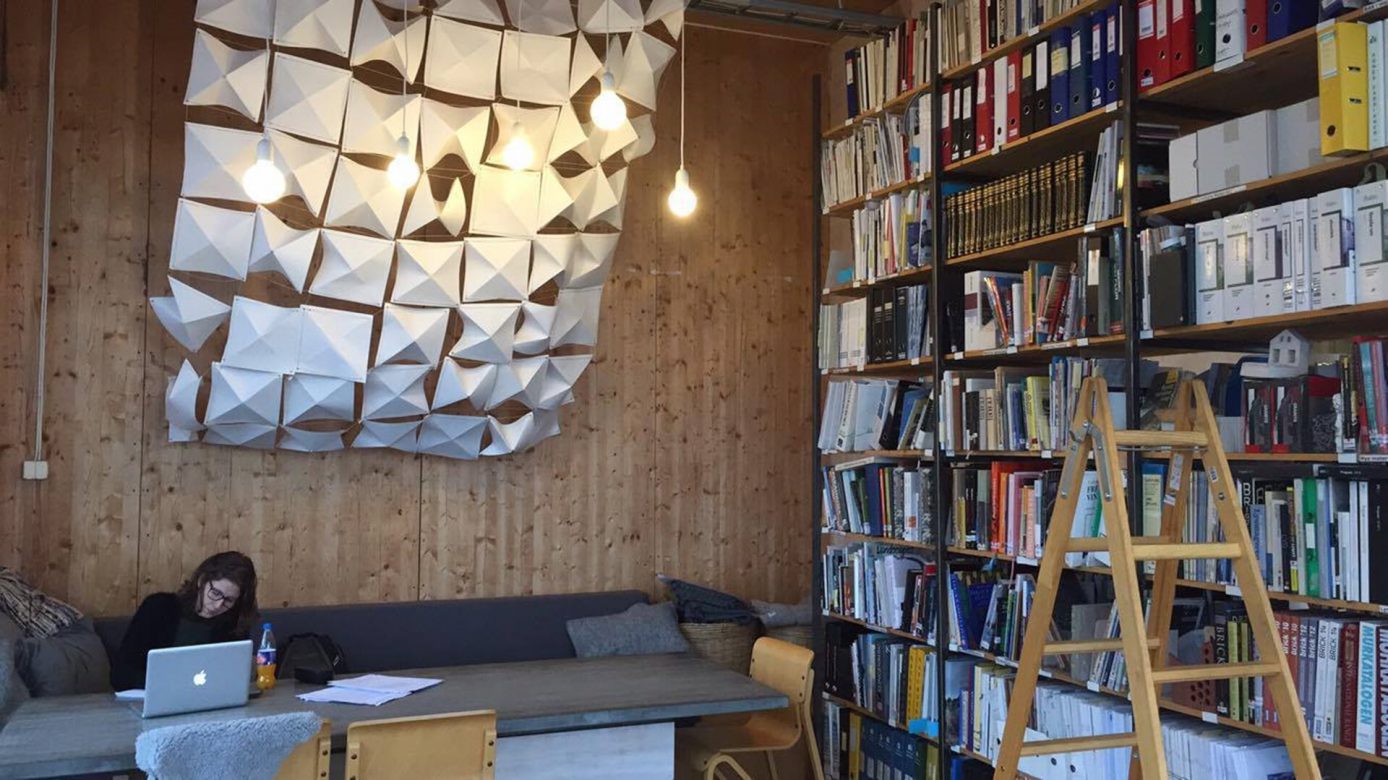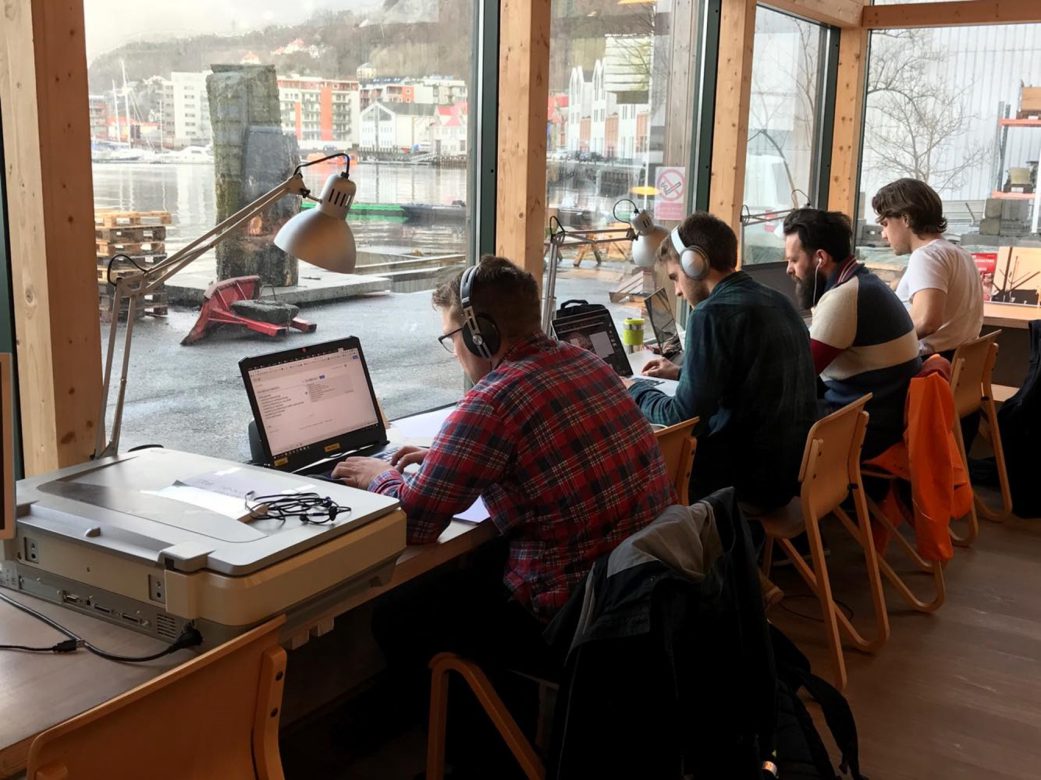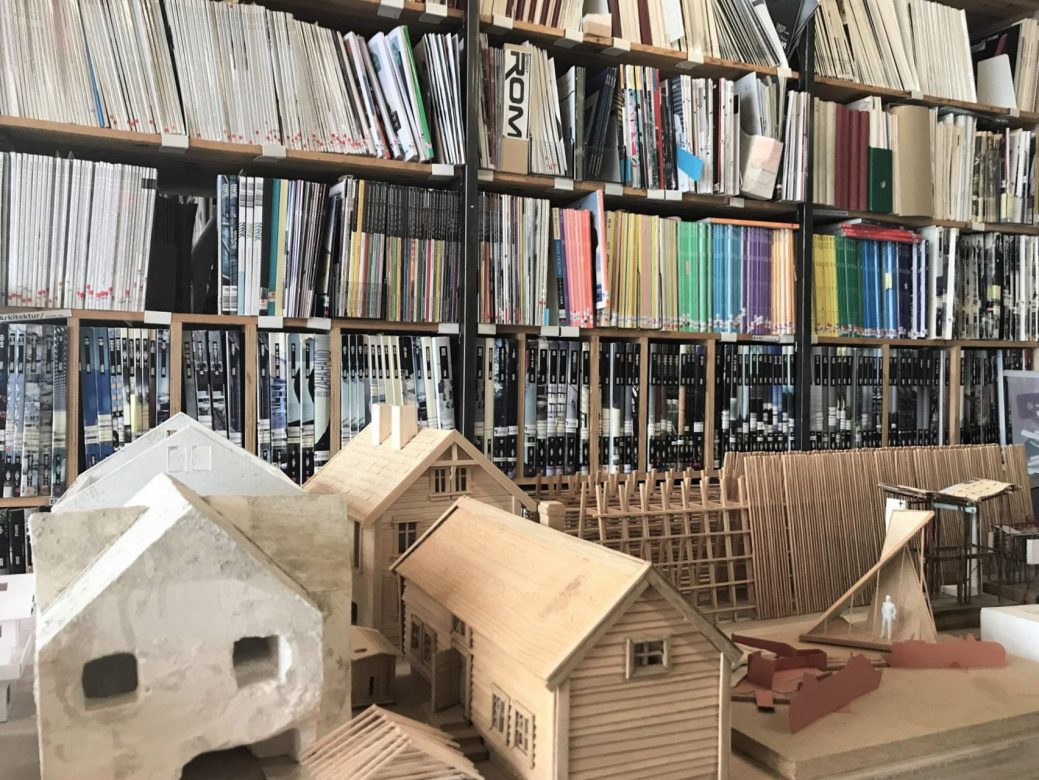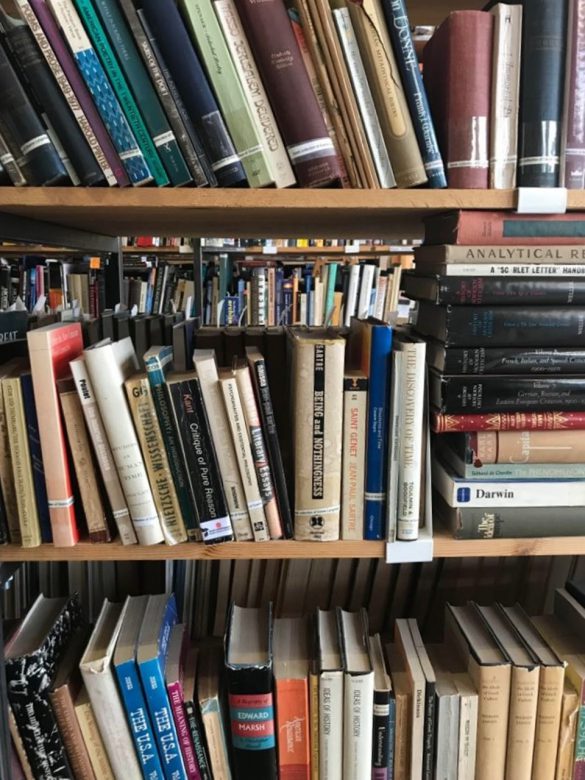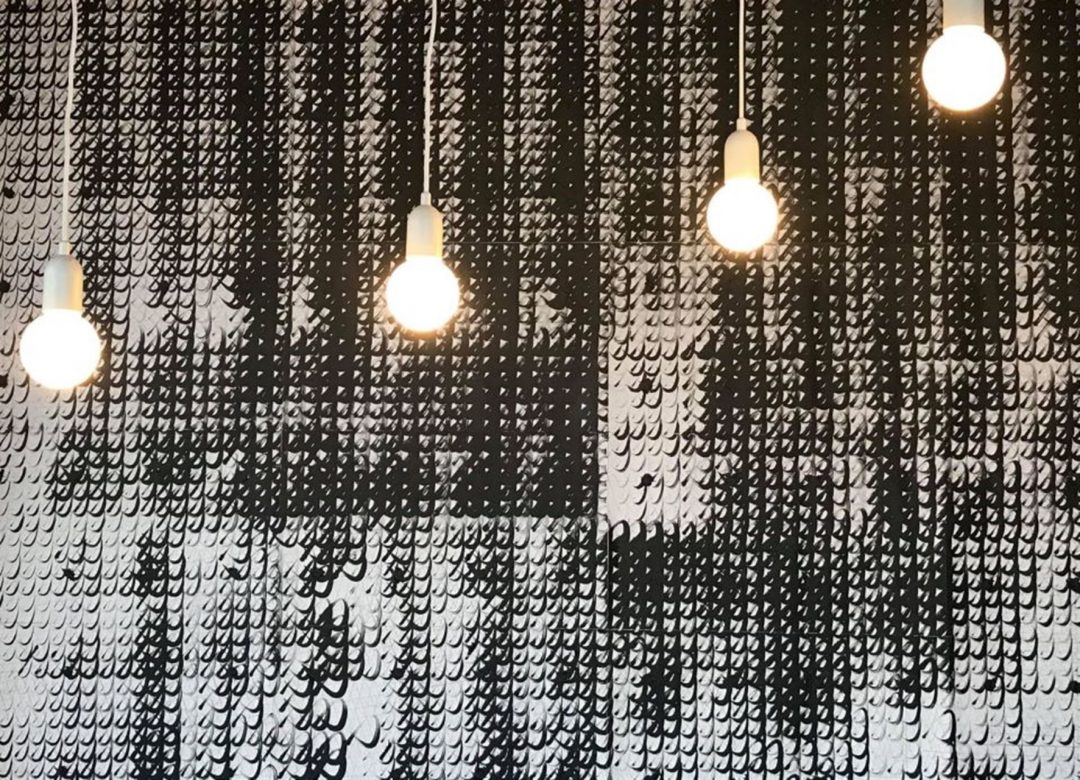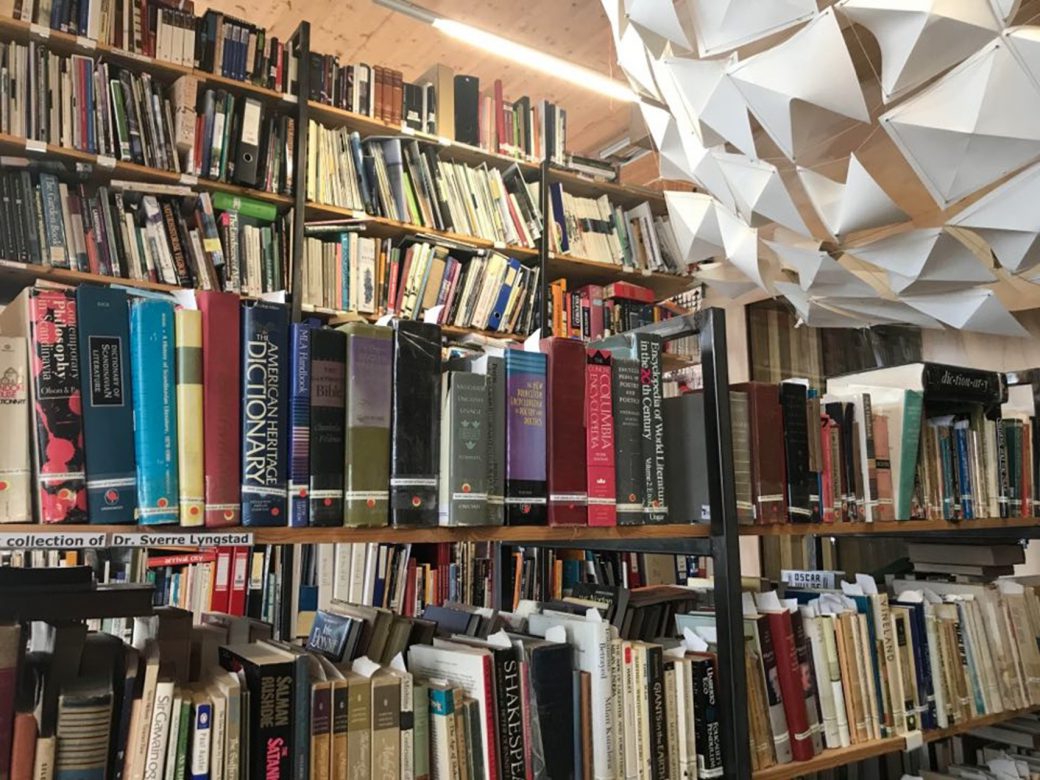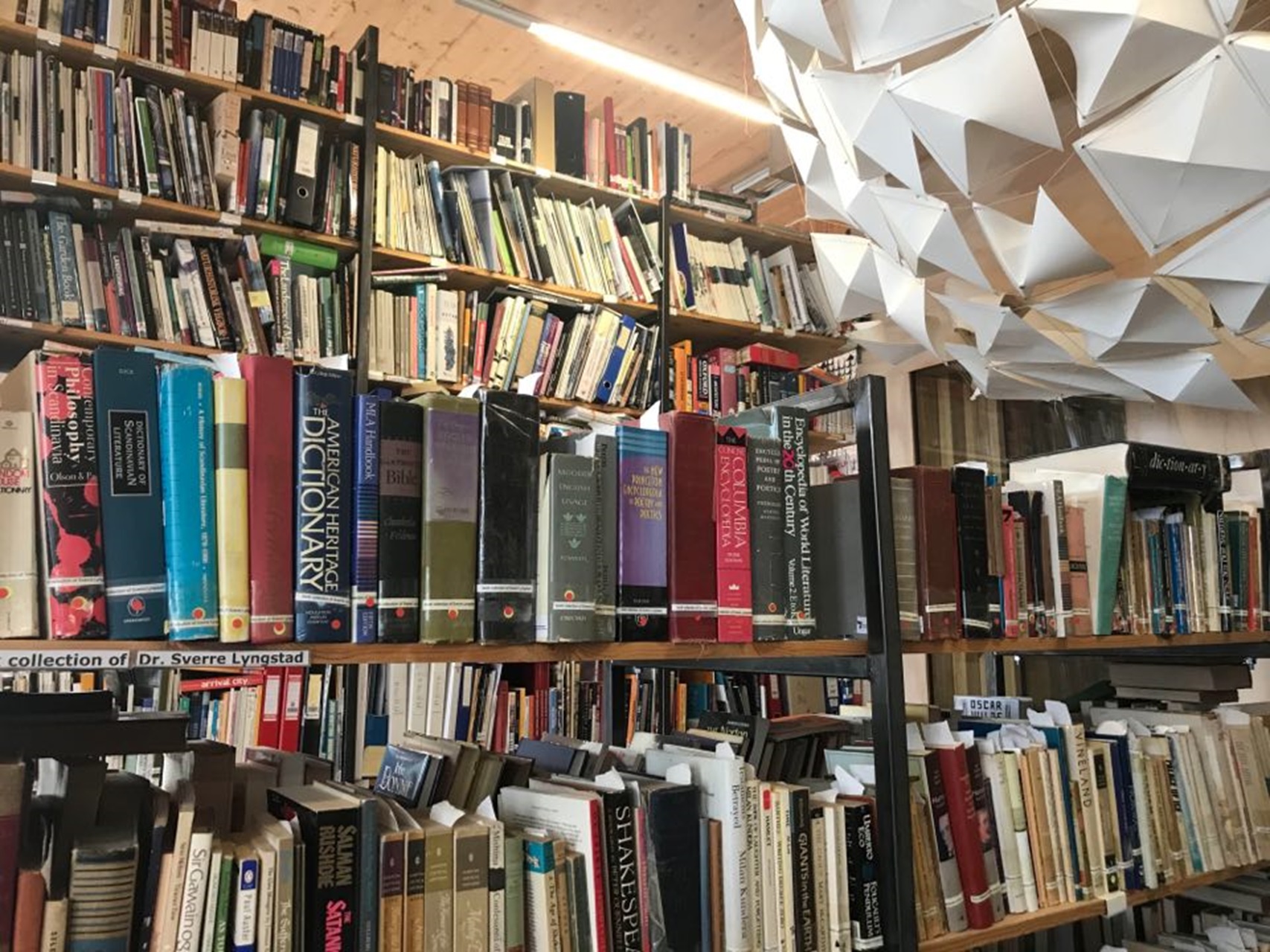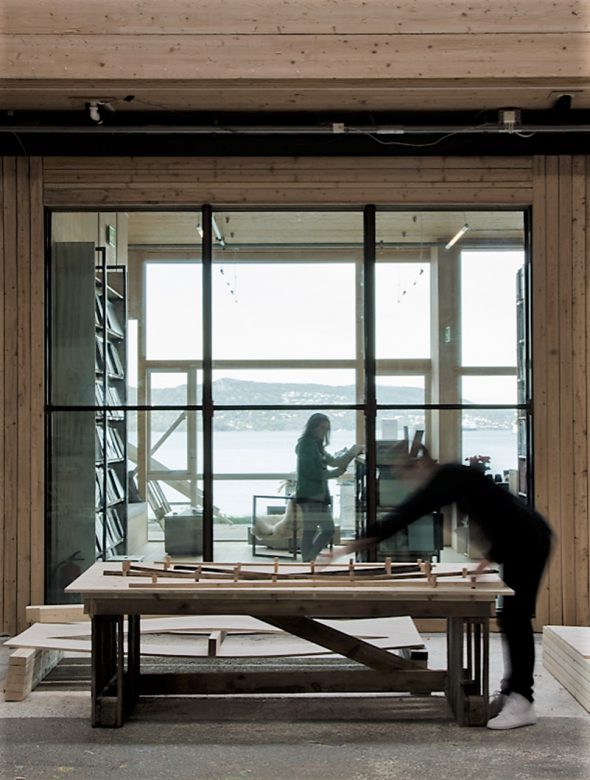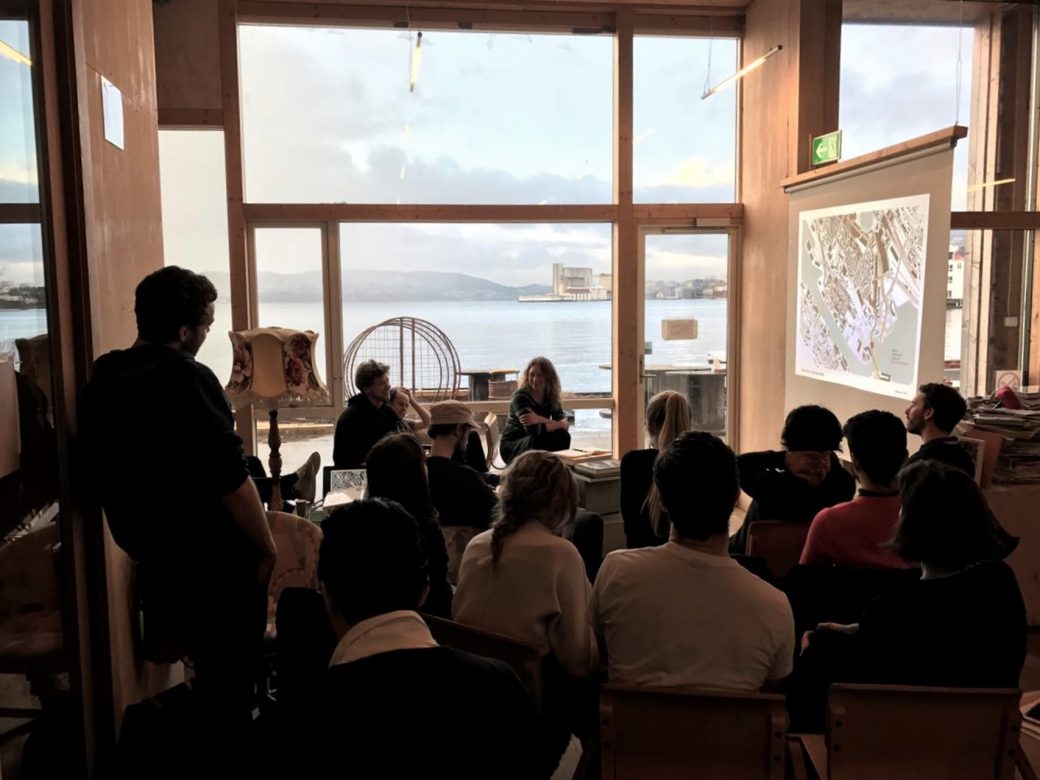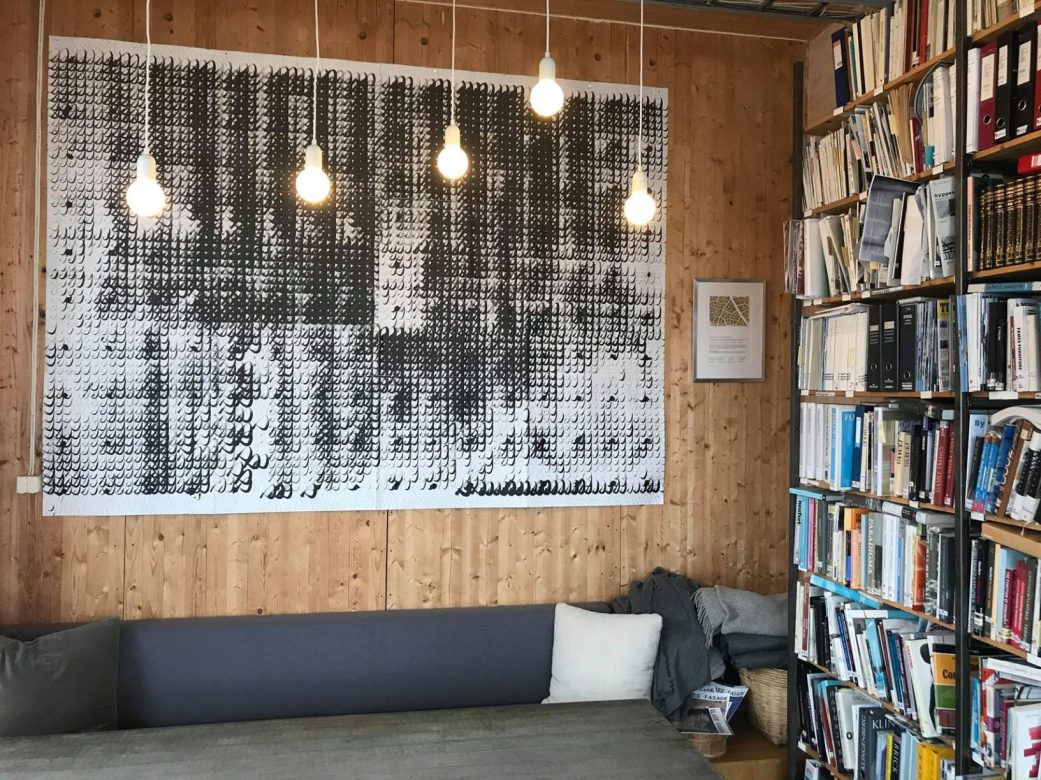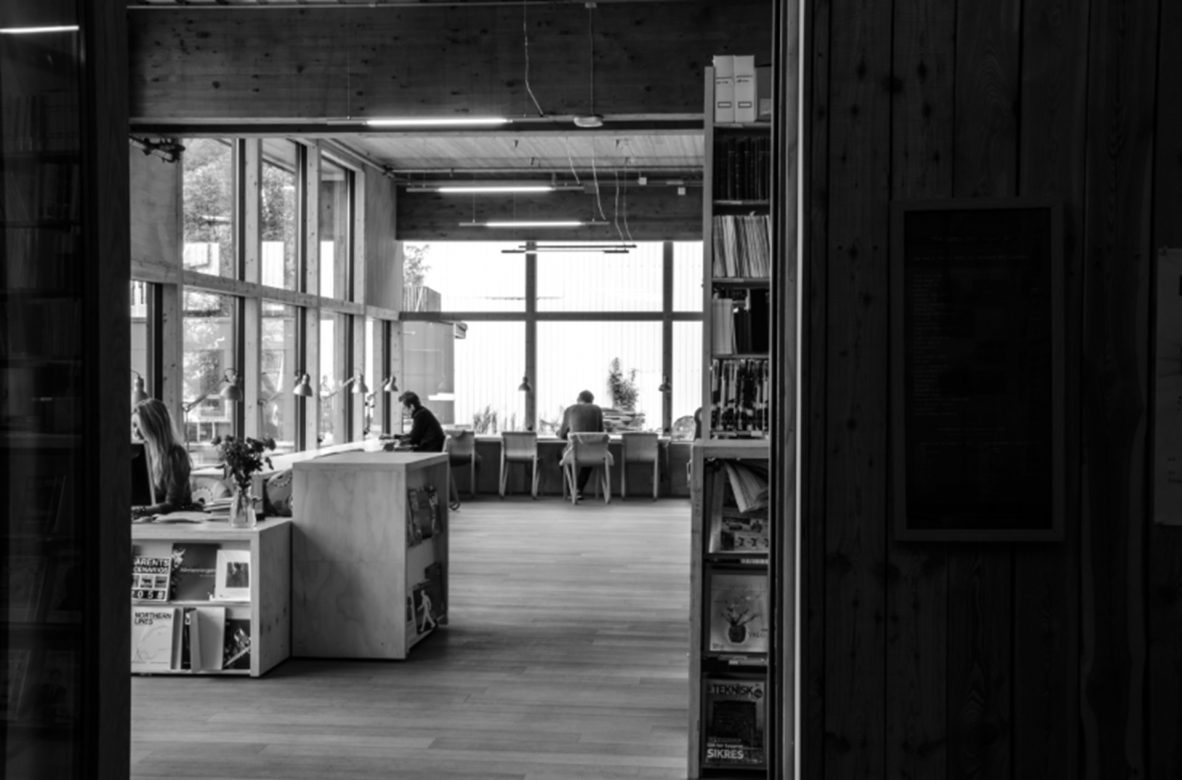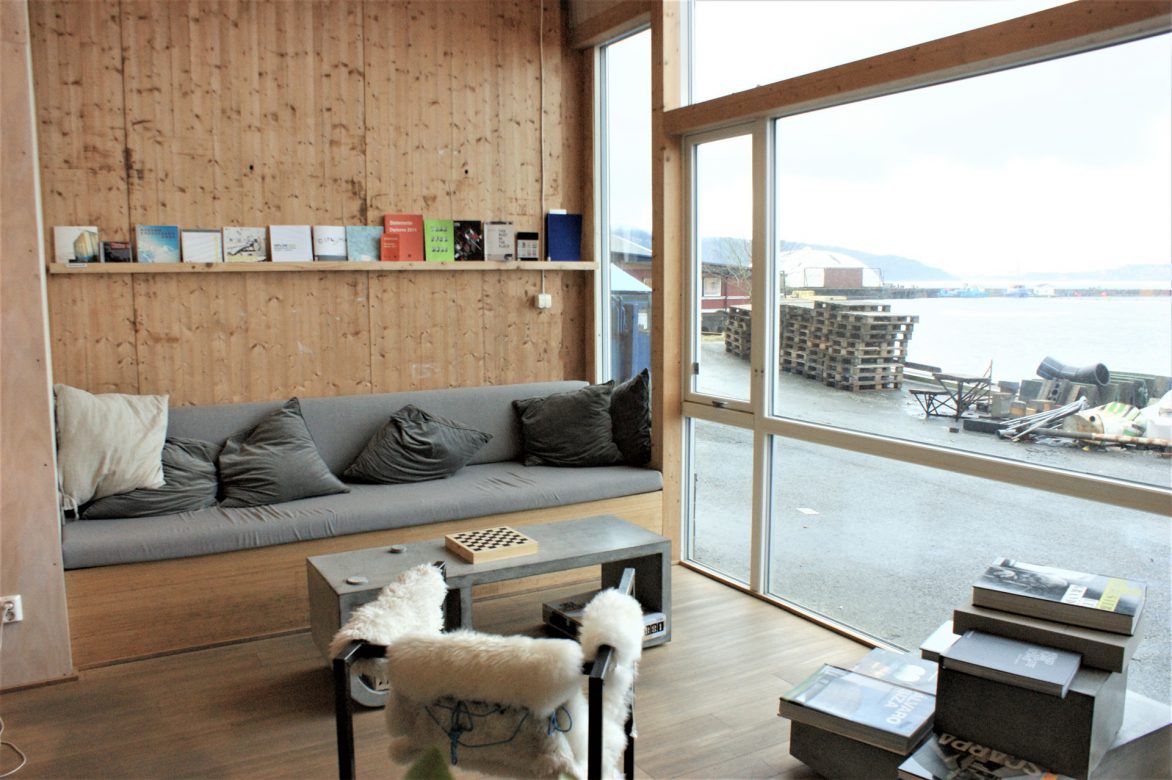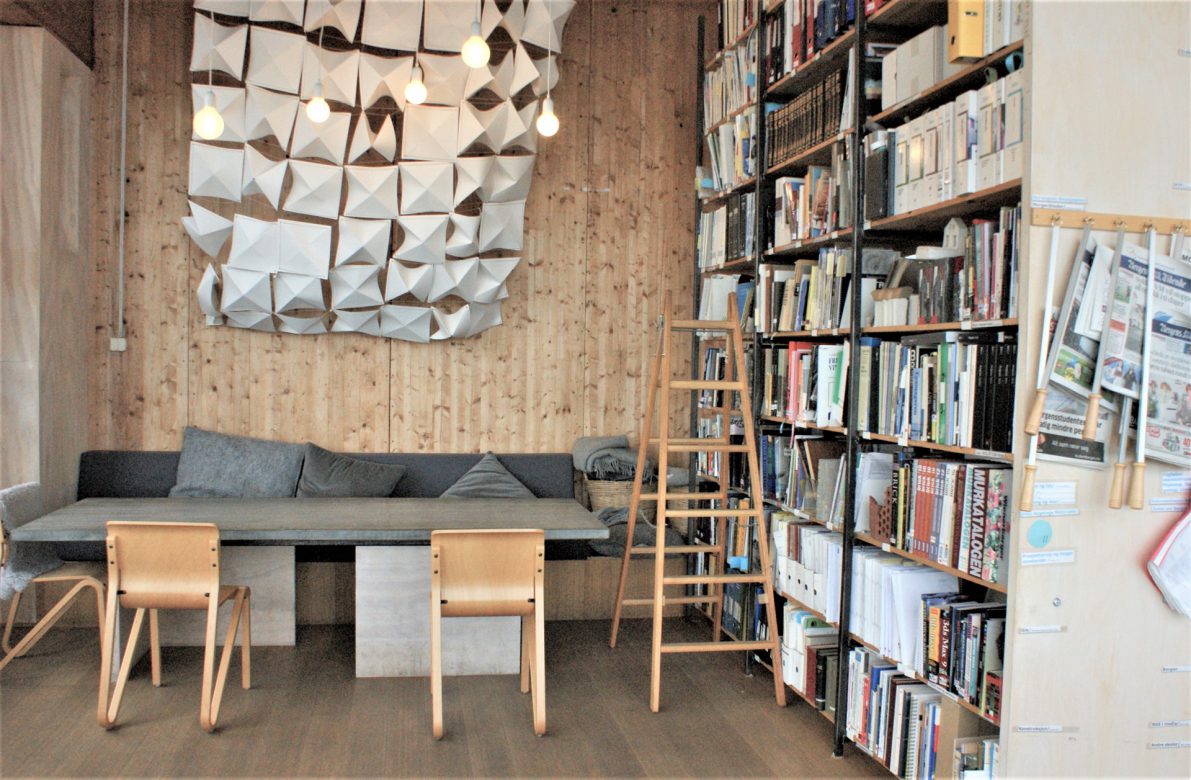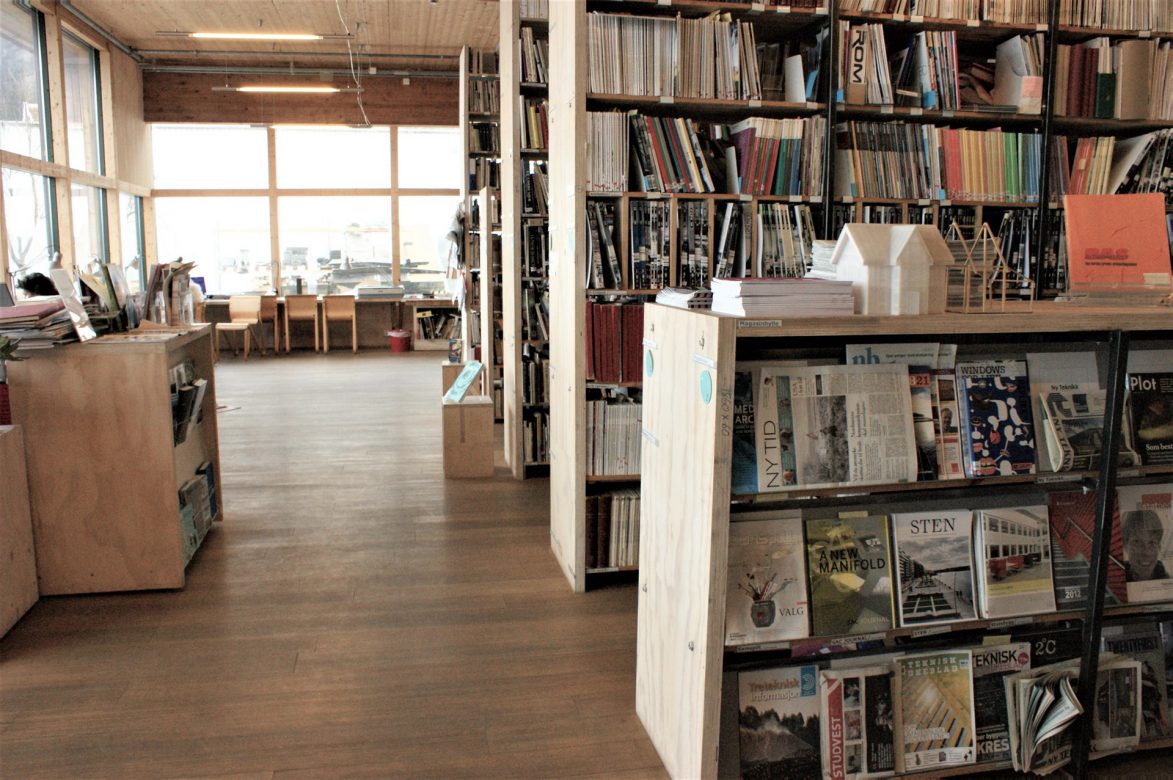 ---
Publications
BAS has published many publications over the years. Some of them can be found here electronically. If there is something special you are looking for, get in touch and we will see if we can help you.
---
Electronic Resources
Press the plus and minus sign to the right of the boxes to open / close the various documents. (some of the resources are only available in Norwegian)
ELEKTRONISKE BØKER HOS NASJONALBIBLIOTEKET: 
Nasjonalbiblioteket har åpen tilgang til en stor mengde scannede bøker, flere av disse er fagbøker som er blant de anbefalte bøkene på BAS studiet her er listen med linker:
Andre relevante bøker:
Norge Digitalt/GeoData/Kartdata og Norge i Bilder/Flyfoto
BAS BIBLIOTEKET er BAAT bruker, og dermed har studenter på BAS tilgang til en stor mengde ulike elektroniske kart Norge, disse kartene er kart som åpnes i QGIS, og som gjør at bruker selv kan bygge opp kartet og velge hva som skal vises og hvordan, kart lag.
BAS studenter har tilgang til Norge Digitalt/GeoData via biblioteket på BAS. Nedlastning av elektroniske kart og bilder fra Geodata og Norge i bilder må skje via  innlogging ved bibliotekar på BAS. Mål for BAAT kontrollert tilgang er å sikre at Norge digitalt-tjenester bare benyttes av autentiserte og autoriserte brukere og/eller brukerapplikasjoner (unntatt tjenester som skal være fritt tilgjengelige) registrere og telle bruk av tjenestene og henføre bruken til identifiserte brukere og/eller brukerapplikasjoner.    Send gjerne en mail til biblioteker og spesifiser hva du trenger, så sender vi deg materialet elektronisk
QGIS er den programvaren som gjør at du kan åpne de elektroniske kartene fra GeoNorge
Gratis / Åpne Karttjenester – les først vilkår for bruk 
BerGIS, Med BerGIS kan du finne opplysningar om hus, grunn og folk i Bergen frå 1686 til byrjinga av 1900-talet.
Verden: Google maps, Gulesider, Bing, GoogleEarth, 1881 kart, Ut.no, mapsgalaxy,
Mapbox, MapBox er en gratis tjeneste som lar deg sette inn punkter og tekst på et kart. Enkelt å dele/sette inn.
NORSKE HISTORISKE KART på nett / NORWEGIAN HISTORICAL MAPS FREE ON WEB
Oljedirektoratet factmaps og  Informasjonstenester
Landskap/ Vegetasjon Artskart og  Artsbanken
Open Access
Hvordan finne (åpent) tilgjengelige artikler per 2018. Last ned vedlegg her. 
Open access er digitalt materiale som er fritt tilgjengelig på Internett. Begrepet brukes særlig, men ikke utelukkende, om vitenskapelig publisering. Med open access forstås først og fremst materiale som gjøres tilgjengelig for alle og uten noen form for krav om vederlag, eksempelvis i åpne institusjonelle arkiver.
NTNU OPEN, Universitetet i Trondheim sin Open Access database
NTNU Open is the institutional repository at NTNU. The repository holds master theses, doctoral theses, scientific articles and other Open Access publications. Some files are marked with "Restricted access." These files have "no access". Files with an embargo will be accessible after embargo expiration.
Fagtidsskrifter på nett under Open Access:
DOAJ |Fritt tilgjengelige tidsskriftartikler innen alle fag og emner.
bøker på nett under Open Access:
NOASP, Nordic Open Access Scholarly. Cappelen Damm Akademisk offers open access publishing of academic peer-reviewed books in all diciplines on NOASP – Nordic Open Access Scholarly (books) 
Open Access artikler:
UIO, Universitetet I Oslo og Open Access, de legger det rett inn på bibsys/oria.. se etter det som er merketOpen Access– da er det er bare å klikke på tilgjengelig online
NMBU, Norges Miljø- og biovitenskapelige universitet, Open Access
NORA, Norsk Forskningsarkiv, masteroppgaver etc  Nasjonal søketjeneste og Forskningsplattform for åpne institusjonelle arkiv i Norge er samlet her i NORA. Her kan du finne masteroppgaver tatt ved andre utdanningsinstitusjoner. Her ligger også artikler, bokkapitler og andre typer dokumenter.
https://www.openaccess.no/Unit – Direktoratet for IKT og fellestjenester i høyere utdanning og forskning om open access  
OAIster"OAIster is a union catalog of millions of records representing open access digital resources that was built by harvesting from open access collections worldwide using the Open Archives Initiative Protocol for Metadata Harvesting (OAI-PMH). Today, OAIster includes more than 25 million records representing digital resources from more than 1,100 contributors," sitert fra websiden
Internet Archive  is a free and borrowable book and video etc. Digital Library https://archive.org/
Billedsamlingen ved Universitetsbiblioteket er en av landets største og mest anerkjente arkiv av historisk fotografi. Samlingen består av enkeltbilder og arkiver av varierende størrelse fra fotografer, samlere og private givere, til sammen omkring en halv million fotografiske bilder.
FILMBIB, nytt norsk elektronisk filmbibliotek strømmetjenesten for kort- og dokumentarfilm. Her kan alle med nasjonalt lånekort logge seg inn å se film
Østfoldmuseene har en god oversikt over fotosamlinger der du kan søke etter fotografier både fra Østfold og Norge
Tate live – Performance room, "The Performance Room is a space on YouTube Live for performance art – the only place you can see art created purely for live web broadcast. You can watch previous performances here on YouTube or read more about it on Tate's website," sitert fra websiden
Typo International Design Talks (videoforedrag) | Typo arkiv  "TYPO conference speakers are innovative designers, professors, marketing experts, scientists, artists, journalists and much more. They present and discuss diverse approaches in the fields of communication and design. TYPO inspires, offers insights and experiments, encourages the exchange of knowledge and is a creative playground for communication professionals," sitert fra websiden
Issuu, Gratis delingsside av filmer, bilder, bøker etc. Og man kan fritt publisere der
Youtube, På YouTube kan man finne mange gode arkitekturforelesninger fra andre arkitektskolerBAS relaterte filmer:
Choreography of Repetitions III, BAS,Bergen, 2020 https://www.youtube.com/watch?v=PyWFjMw8jCE
Yoga at the BAS library 2015, Library Thursday event https://www.youtube.com/watch?v=ad0UGtFKDAISvein
Hatløy i Bejing https://www.youtube.com/watch?v=NXi04jiYJ6o
Intervju med  Cecilie Andersson bl.a https://www.youtube.com/watch?v=Y83aQpVWyy8
Micro-urbanism workshop med lærer Ti-Nan Chi, 2008 htttps://www.youtube.com/watch?v=x6wCexjeJLw
Immigrant 2008 Group 4, BAS, Plastic bags in different situation https://www.youtube.com/watch?v=eTEllMquS48
A liminal Body, BAS, 2008 htttps://www.youtube.com/watch?v=AILvqcGXzeU
BAS immigrant, 2008 htttps://www.youtube.com/watch?v=idelYXVsMc4
Oskar Hansens sommerhus htttp://culture.pl/en/video/szumin-the-house-of-zofia-oskar-hansen-video
Oskar Hansen – filmsnutter – htttps://artmuseum.pl/en/filmoteka/praca/hansen-oskar-linearny-system-ciagly-pasmo-zachodnie
Masterkurs BAS 2009 i Mosambique part 1 https://www.youtube.com/watch?v=Iel9ctXW8LE 
part 2 https://www.youtube.com/watch?v=HFD-scyHjFg
part 3 htttps://www.youtube.com/watch?v=iCrmoxlEYgA
Byggingen av BALY https://www.youtube.com/watch?v=JjncYse7Ya8
UROM , 2 klasse 2014 https://www.youtube.com/watch?v=sMrUwXE0A3I
Arkitektstudenter i Strusshamn 2017 https://www.youtube.com/watch?v=jiFHI7A9lhs
Nasjonalbiblioteket.no, Bokhylla Nasjonalbiblioteket skanner inn å gjør tilgengelig norske, og noen utenlandske bøker fra før år 2000, disse bøkene kan automatisk leses på din PC, dersom du har en norsk IP adresse. Dersom du ikke har en norsk IP-adresse kan du be om spesialtilgang. In accordance with the agreement with Kopinor, upon which the service is based, users without Norwegian IP addresses can apply for access for specific purposes, primarily research, education and professional translation. Access is normally granted for a period of six months, with the possibility of an extension.
GRIND.no Kunnskap om landskap, næring og bosetning bland annet aktuelt for Bygningshistorie BAS, kun Hordaland
Monoskop log "Monoskop Log. Writings on arts, culture and media technology is an educational free access online resource for learners in media arts and culture, started in February 2009," sitert fra websiden Universitet i Oslo sin nettside
Norgeshistorien.no, ny pr. 04.12.2015
Artikler om Bergen i Bergen byarkiv
Oppslagsverket OvE i Bergen Byarkiv
Vanskelig å finne en bok? Her kan du søke på et bibliotek i nærheten av deg:  
BORA BORA (Bergen Open Research Archive) er Universitetet i Bergens åpne digitale forskningsarkiv. BORA inneholder masteroppgaver, doktoravhandlinger, forskningsdata og andre vitenskapelige publikasjoner i fulltekst, se også NORA
Verdensbiblioteket E-Bøker på Arabisk, Persisk, Bosnisk, Kroatisk, Serbisk, Somali og Tigrinja
-Har de boken jeg vil ha på Bergen Offentlige Bibliotek?
-Søk i samlingen til Bymuseet i Bergen
Norsk kunsthistorisk bibliografi –"Omfang/fag: Norsk kunst (basene Falck og Langballe); Norsk kunst, kunstteori, utenlandsk kunst (kun behandlet av norske forfattere) (basen ARLIS); Kunstindustri og boligarkitektur (basen Bonytt) (…) antall poster: 31.954," om KUNSTBIB
Nasjonalbibliotekets database – Her kan du finne bildearkiver, indekser, adressefortegnelser, kataloger, samkataloger, nasjonalbibliografi, spesial-, fag- og emnebibliografier.
Nasjonalbiblioteket – Norske og Nordiske tidsskriftartikler (Norart) Database over artikler i norske tidsskrift. Her kan du søke både på emne og tittel, forfatter etc.
OpenDOAR "OpenDOAR is an authoritative directory of academic open access repositories.. … As well as providing a simple repository list, OpenDOAR lets you search for repositories or search repository contents. " sitert fra websiden
Contemporary Art Daily, "A Daily Journal of International Exhibitions" … "Contemporary Art Group is the organization that produces Contemporary Art Daily, Contemporary Art Venues and Contemporary Art Quarterly. After you've visited those projects, read our mission, learn more about our history, follow our office blog, get in touch, and if you're so inclined, support us," sitert fra websiden
34 classic books on Architecture and Urban planning, free digital books from MIT i Boston:
Anbefalte andre bibliotek med relevante fagbøker
Kunstbibliotek i Bergen
Fakultet for kunst, musikk og Design, Biblioteket, Møllendalsveien 61, https://kmd.uib.no/no/Bygninger_fasiliteter/Bibliotek , biblioteket er åpent fra 09.00-16.00, mandag onsdag og fredag og til kl. 18.00 på torsdager
Biblioteket på Høyskolen i Bergen, plan og areal litteratur, ingeniør bøker, teknisk tegning osv. Høgskolen på Vestlandet,på Kronstad ved Danmarksplass, https://www.hvl.no/bibliotek/
Biblioteket er normalt åpent for besøkende mandag–fredag kl. 07.30–15.30
Hovedbiblioteket på Universitetet i Bergen, med bla låne PCer med adgang til databaser UiB, Universitetet i Bergen, bibliotek for Humaniora, Haakon Sheteligs plass 7, https://www.uib.no/ub/108555/%C3%A5pningstider-og-kontaktinformasjon#bibliotek-for-humaniora
Åpningstider: Mandag-fredag: 08.30-19.00
Ubetjent skranke fra 08.30-10.00
Lørdag: 10.00-16.00 Kontaktinfo: ubbhf@ub.uib.no | 55 58 25 18
Sosialantropologibøker:
UiB, Universitetet i Bergen, Bibliotek for samfunnsvitenskap, musikk og psykologi, Fosswinckels gate 14, åpningstid 10.00-19.00
Kontaktinfo: ubbsmp@uib.no | 55 58 32 61 https://www.uib.no/ub/108555/%C3%A5pningstider-og-kontaktinformasjon#bibliotek-for-samfunnsvitenskap-musikk-og-psykologi
Diverse litteratur om Bergen, arkitekturbøker, filmer og aviser:
Bergen Offentlige Bibliotek, Strømgaten 6, åpningstider Mandag-torsdag 10.00-20.00, Fredag 10.00-17.00, Lørdag 10.00-16.00 og Søndag 12.00-16.00
https://bergenbibliotek.no/
I Oslo
Arkitekturbøker:
Biblioteket på AHO, Arkitektur- og designhøgskolen i Oslo, Maridalsveien 29,
Åpningstider mandag, onsdag, fredag 08.30-16.00, tirsdag og torsdag 08.30-18.00
NAL Biblioteket, Josefinesgate 34, Oslo, https://www.arkitektur.no/bibliotekets-databasere-post: pjm@arkitektur.no
Nasjonalbiblioteket, kart og utvidet litteraturmateriale på flere felt, elektronisk fritt tilgjengelige eldre bøker, Nasjonalbiblioteket kan også hjelpe til med å låne bøker fra utenlandske bibliotek Nasjonalbiblioteket, Henrik Ibsens gate 110, Oslo.
Åpningstider;
Huset, utstillinger og Kafé Å: Mandag-fredag: 10-21. Lørdag: 10-16
Kartsenteret, Mandag-fredag: 13–21. Lørdag: 10–16
Film og musikk: Alle besøk skal avtales på forhånd via film@nb.no eller musikk@nb.no. Ved besøk, henvend deg i resepsjonen. Mandag-fredag: kl. 10.00–15.00 (påsyns- og lytterom). Lørdag: Stengt.
Spesiallesesalen for privatarkiv og sjeldent materiale. Spesiallesesalen kan besøkes etter avtale på e-post: spesiallesesalen@nb.no. Henvend deg i resepsjonen ved ankomst. Mandag-fredag: 10.30–14.00. Lørdag: Stengt. https://www.nb.no/
Byggforskrifter
Studenter på BAS får studentpris på Byggforsk tilgang, slik går du frem: Du må bruke studentmail adresse fra BAS for å få studentpris hos byggforsk, BAS mail adressen er bygget opp slik   @student.bas.org, der bruker er lik brukernavn som dere får til bruk for print maskinen på BAS.
BYGG
MATERIALBIBLIOTEK/bygningsmaterialdatabaser
BYGNINGSVERN, Riksantikvaren
Collective housing  english webpage with an overview of different solutions  for collective housing.
Ei førlesning om akademisk skriving ved Prof. Emeritus Siri Skjold Lexau kan du få i opptak ved å kontakte adm@bas.org. Presentasjonen som Lexau nytta, kan du laste ned her. Mykje nyttig informasjon i høve skriving av både bygnings-og arkitekturhistorie oppgåve på BAS.
Ordbøker på nett
Har du dysleksi eller andre lesevansker?
Se hva de har å tilby på denne nettsiden, Norsk lyd- og blindeskriftbibliotek.
Kildekritikk og opphavsrett
https://kildekompasset.no/kildekritikk/
https://www.uis.no/bibliotek/skriv-og-referer/kildekritikk/
https://www.youtube.com/watch?v=7Oq0DvEE3S0&feature=youtu.be
Mer om søk og skriv http://sokogskriv.no/om-sok-skriv/
Delrett "DelRett er en veiledningstjeneste om opphavsrett og bruk og deling av digitale læringsressurser. Sidene drives av Senter for IKT i utdanningen og Norgesuniversitetet, Tromsø," sitert fra websiden
Tekstskriving, verktøy for oppgaveskriving, kildebehandling, oppgaveutforming
Søk og Skriv, "Søk & Skriv er laget for alle studenter som ønsker å lære mer om informasjonssøk og akademisk skriving, uavhengig av studiested og -emne (…) Søk & Skriv er et samarbeid mellom bibliotekene ved Høyskolen i Bergen, Norges Handelshøyskole, Universitetet i Bergen og Universitetet i Oslo, og Akademisk skriving ved Institutt for filosofi og førstesemesterstudier, Universitetet i Bergen,"
Linkedln learning
Lynda.com, fra 2020 inn under Linkedln learning, er en læringsdatabase som BAS har et klassesett av lisenser til, vanligvis benyttes dette klassesettet av 2.klasse på BAS
---
You might be interested in