Open lecture Project Stories #7 by SLA Nature Based Design Studio (DK)
May 09, 2022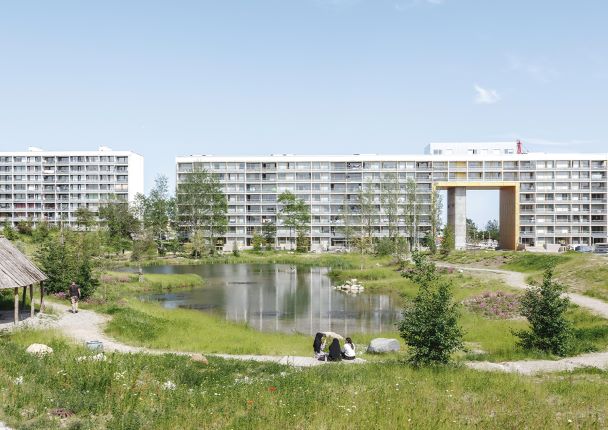 PROJECT STORIES is an architecture talk series which takes an intimate, behind-the-scenes look at the stories of built projects to offer an insight into the nature of architectural practice today.PROJECT STORIES #7
SLA is an interdisciplinary collective of people working with nature, people, and design which consists of landscape architects, biologists, anthropologists, city planners, lighting designers, architects, planting experts, urban designers, ecologists, PhDs, safety experts, and forest engineers.
The talk will focus on Gellerup New Nature Park – a nature-based model for transforming the outdoor areas of Denmark's largest social housing estate of the 1960s into socially oriented and climate adapted neighborhood places.
The park design was conceived in three parts: 1) Through an extensive citizens engagement process where the overall programming of the city nature was determined; 2) Through the architectural/artistic design of the park's architectural elements such as paths, lighting, pavilions, etc; and 3) the creation of new nature in collaboration with citizens, maintenance staff, gardeners and biologist to create a city nature where the grown environment supports and strengthens the desired social change.
__________
Project Stories #7 is co-hosted by the Bergen School of Architecture (BAS) and Bergen Arkitektforening (BAF) together with Byarkitekten i Bergen and KODE. The series is curated by Cristian Stefanescu (Assistant Professor, BAS).
__________
Image Credits
SLA | Gellerup New Nature Park