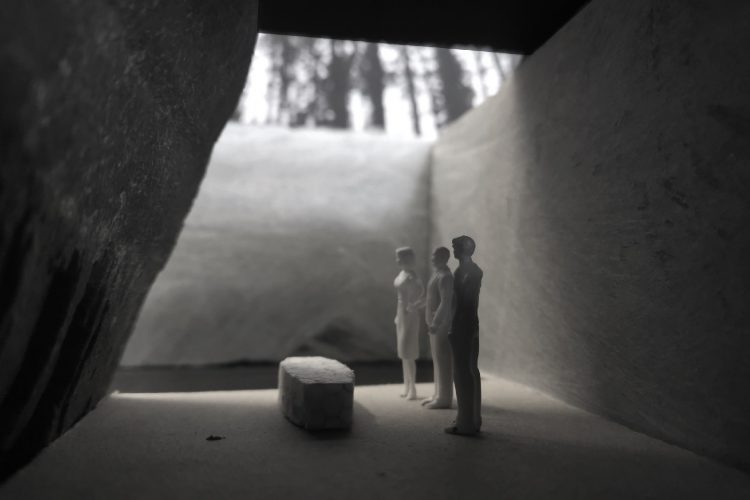 The sensual world of rituals and its meaning in our culture should not be underestimated. Perceiving the final farewell is a direct and physical experience.
The project is sculptured into the rock integrating the eternalness of stone and immaterial components of light, water and sound casting its sparkle and echoes on the masses of stone. An appreciation to the value of natural elements as architectural expression and a common impression of nature itself as a mediator in addressing the notion of sacredness across beliefs and non-beliefs. Within the interior space's openings are providing light and gaze upon the sky, treetop canopies or water mirrors reflecting them all. Various existing paths and trails in the forest area leads to various landforms such as the river, waterfalls, ruins, mountain tops and clearings in the forest inviting the visitor to pause for a while. A place of quiet and wonder, a place for saying goodbye, a place for remembrance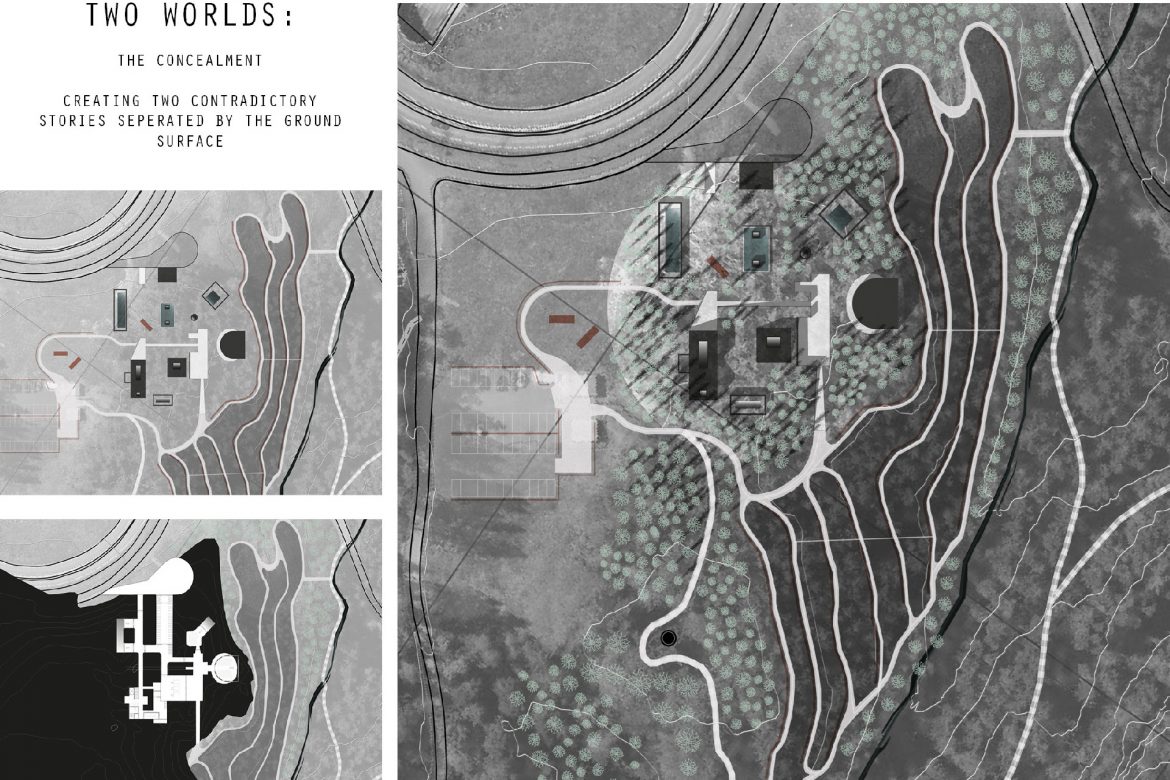 Plan drawings of the different levels in the project.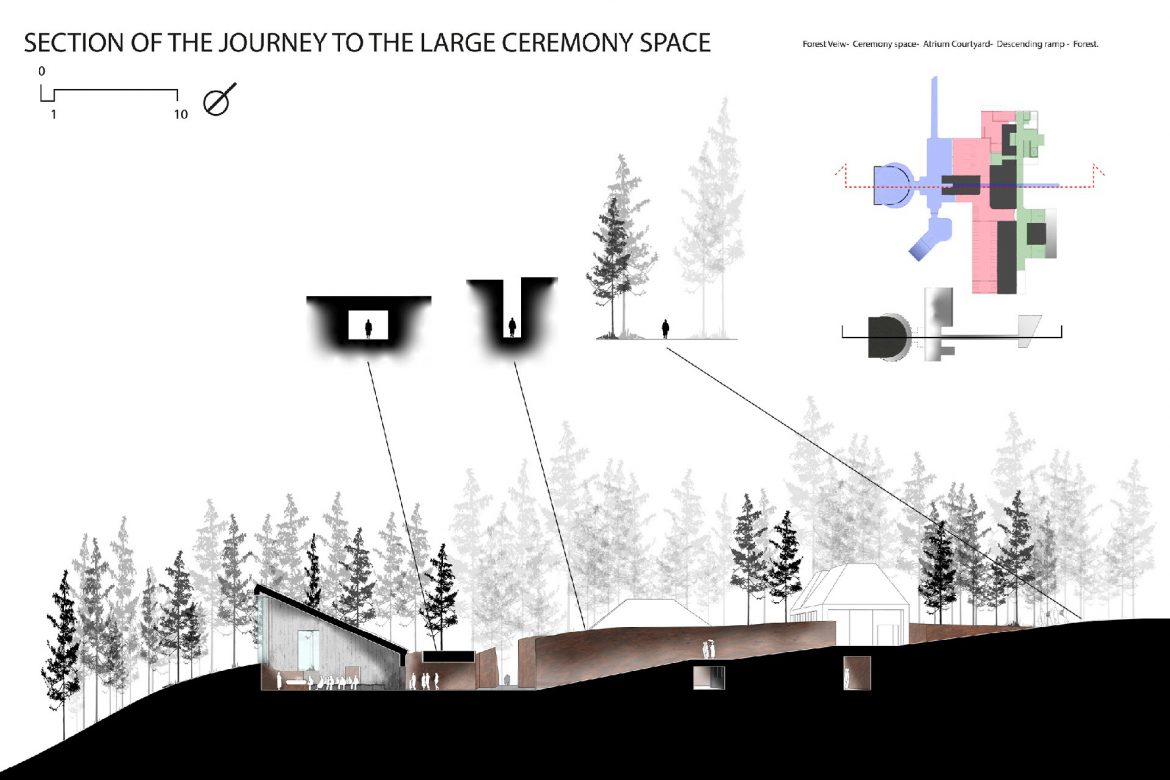 Section of the journey to the large ceremony space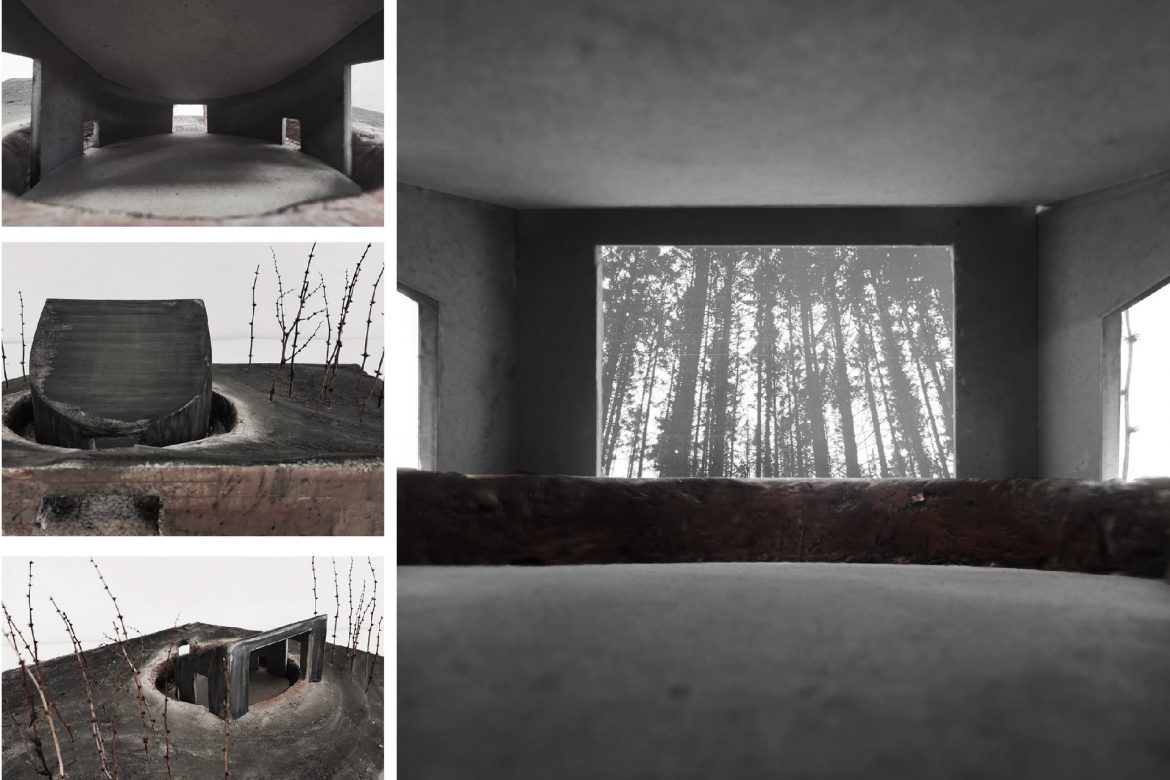 Model photos of the large ceremony space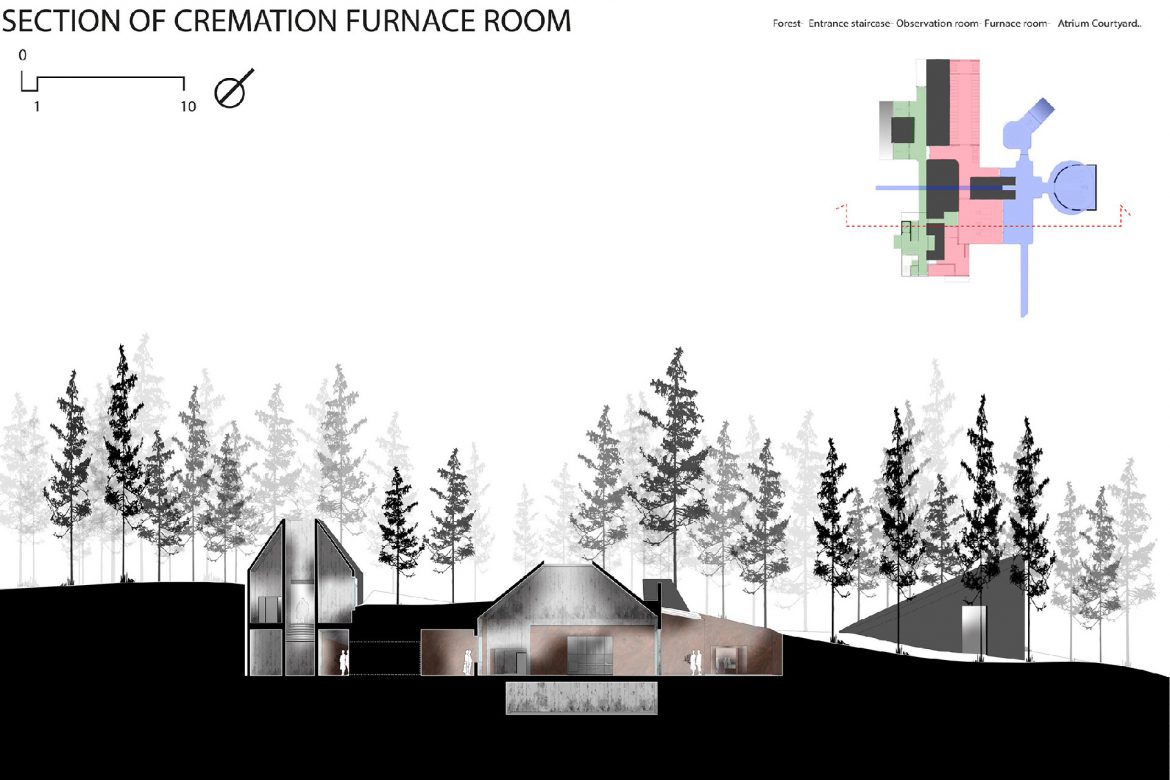 Section of the cremation furnace room.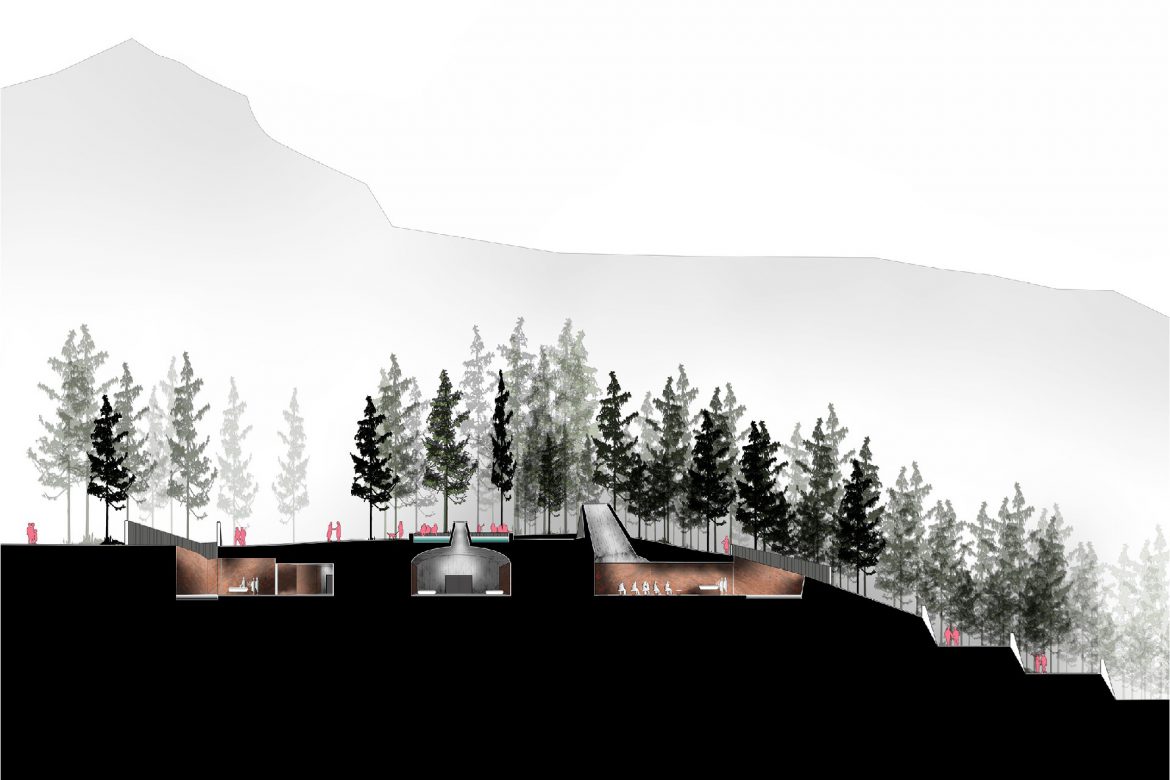 Section of the three different zones in the project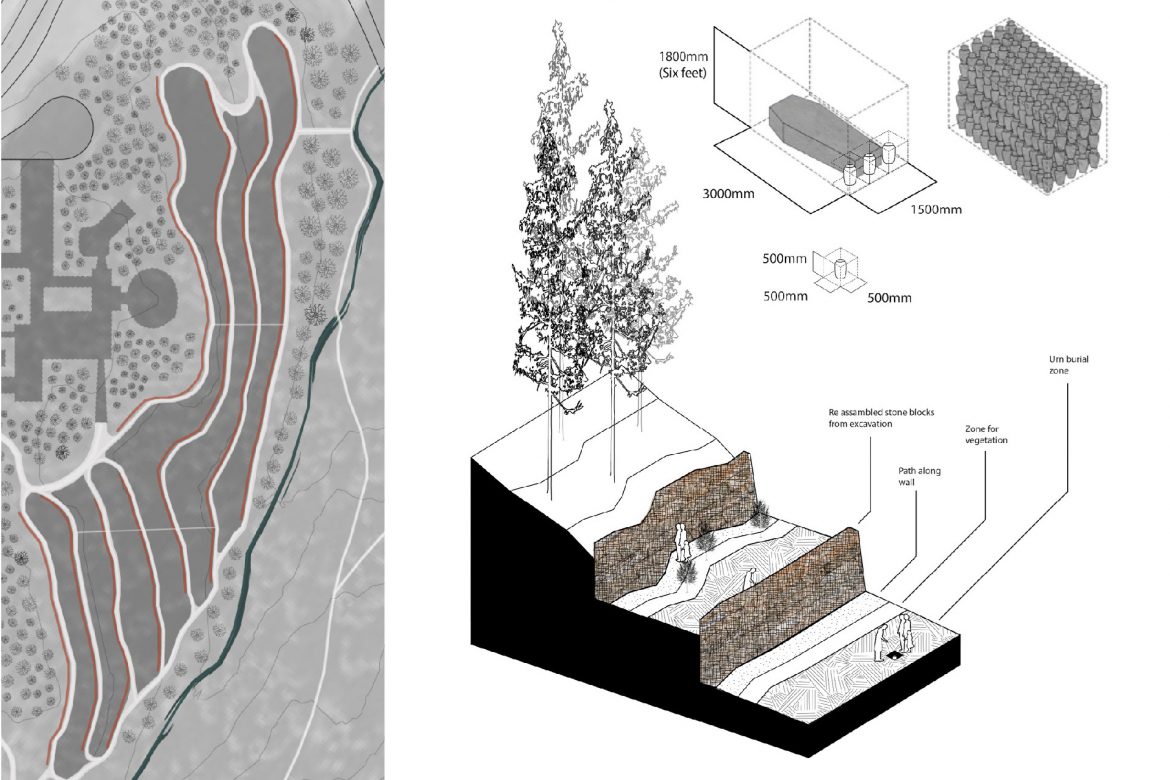 Principles for construction of the graveyard terraces