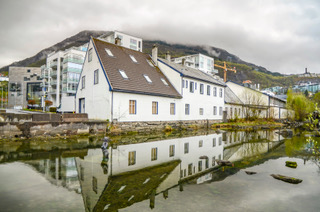 Bergen has a strong connection to the ocean. It was founded as a port for the coastal communities along the west side of Norway. Fishing and boat transportation have always been important to the city. Water plays a big part in the city as it rains the most in this part of the country. The connection with water in our everyday live is not so strong nowadays. We only expose ourselves in our private bathrooms. The water has a great potential of bringing us together and can give enjoyment in many ways.
My project is situated in Møllendal, south of Bergens center. As the name of Møllendal indicates, the valley historically was full of mills along the river Møllendalselven, from Svartediket through Møllendal and into Store Lungegårdsvann. Møllendal has in recent years been seeing big developments, as the site has for long remained an industrial "island" between the railway and graveyard and now most of the industry has moved out to newer industrial zones.
I have chosen to work with a building along Møllendalselven. A place where water and mountain meet, where freshwater and saltwater meet, between a bay that connects to the fjords of vestlandet and a river that stretches up to a regulated reservoir in a valley between Ulriken and Rundemanen.
The building goes by the name of Cementstøperiet and was built for industrial purposes such as work with concrete and crafting rock. It sits right next to where the river Mølendalselva meets the saltwater in the lake of StoreLungegårdsvann.
The rising of the ocean and storm floods make the use of the building difficult for developers as the building sits low in the terrain and transformation into storage or housing would not meet regulations of flood security.
My project aims to form an urban vision for Møllendal, where the river becomes a public space and the old factories along the river are repurposed. The river can work as a public spine, to go along the development of the area.
I am proposing a bathhouse inside the Cementstøperiet. In this building one would be able to enjoy the benefits of water. A place where focus is purely on sharing spaces and thoughts, a place that fulfils the needs of Bergen's bathers. Outside, next to the building, the river and ocean take turns in "flooding the river base", with the water rising up to the sides of the foundation of the building. I have used the water from the river and the ocean in redesigning the building, exploring and using the flooding levels of high tide, the hundred-year floods and water levels in the river,bringing the water into the building.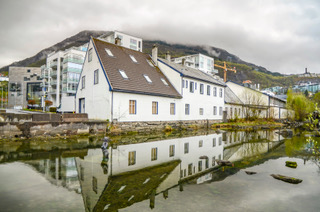 Cementstoperiet, the bath house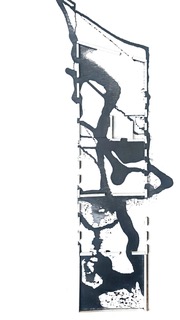 study of the flow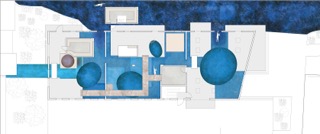 first floor, bathing facilities

second floor, changing rooms and showers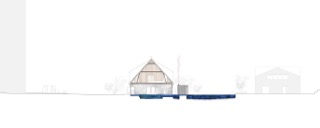 short section

long section

timeline section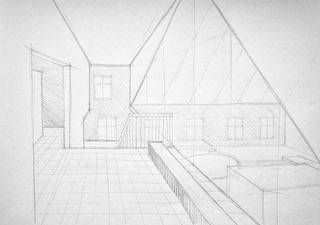 looking down to the bathing aeria from the second floor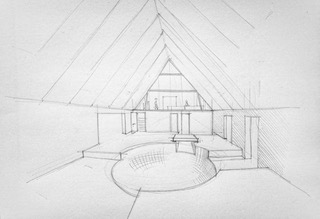 open bathing area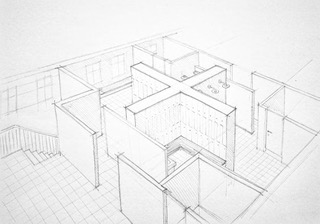 changing room and showers