Emma Nilsson takes over as rector at BAS!
Oct 05, 2021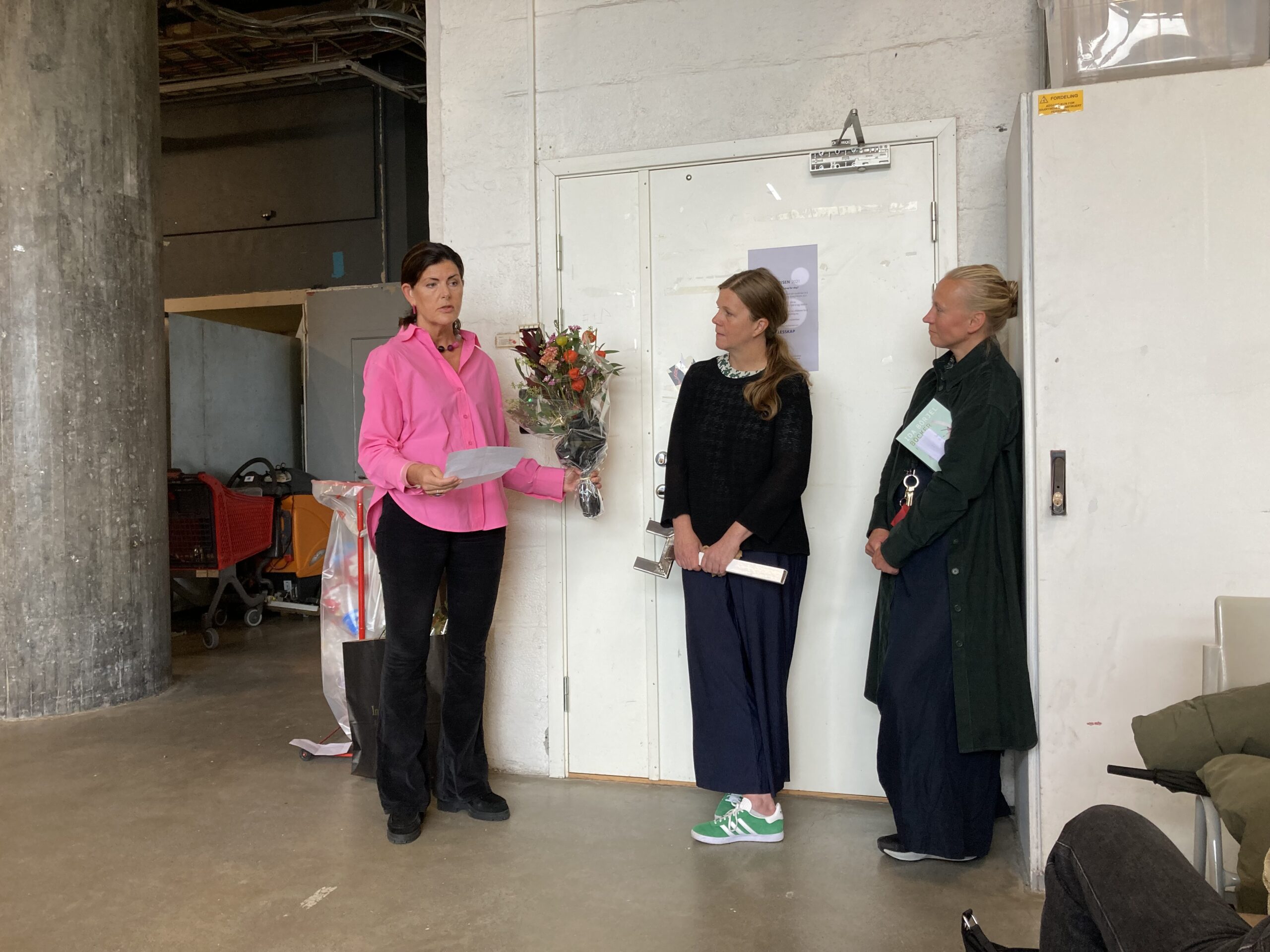 In a ceremony at BAS, Emma Nilsson was welcomed as new rector at BAS, starting from 1. October.
Emma comes from a position as director of the School of Architecture at Lund University, Sweden. She has a master's and doctorate in architecture from Lund University, has worked as a practicing architect and has been employed as a researcher, lecturer and program manager at both Malmö and Lund University.
Here is an extract of the opening speech by Emma:
I think Bergen School of Architecture holds an interesting position within architectural education. The strong ethos initiated by Open Form is still manifest in a design pedagogy that emphasizes an investigative and situated approach, exploring a diverse artistic and practice based methodology. The idea of form as open-ended and a process for participation is particularly visible in the school building as an actual site for architectural transformation and a place for public engagement. It is also echoed in the formation of an organizational structure that supports a strong collegial influence and student involvement in the school as a working and learning environment. As such, it makes BAS a place I am very excited and grateful to now be a part of. More importantly, I believe BAS materialize an approach to architecture and its profession that is crucial when educating critical, sensible and creative architects capable of engaging in the social and environmental challenges we are facing today.
Thale Bjørnerheim, representative from the Board at BAS, welcomed Emma as new head of school, and thanked Cecilie for the great work she has done for BAS. Cecilie has been the rector for 8 years, but will continue as vice-rector.
Students, staff and teachers at BAS are happy to welcome Emma, and we look forward to work together with her to develop the school and the programme.