"BAK BYEN" opening of exhibition and party
Jun 02, 2022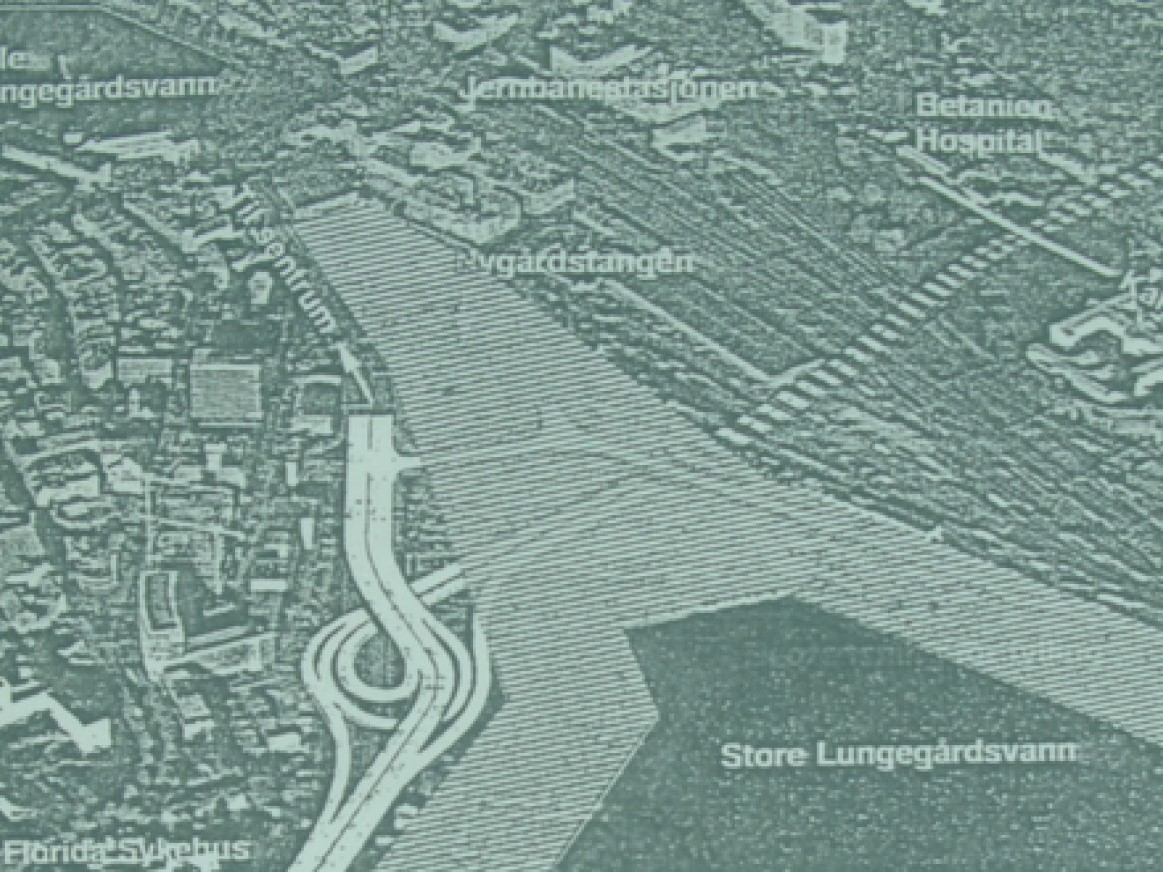 3.year students will have their exam exhibition BAS BYEN open for the public 3.-5. June in Smien at Laksevåg. Friday 3. June there is opening pary with exhibition, bar and serving. See program below.
Third-year students at Bergen School of Architecture exhibit projects that investigates urban structures. Essential infrastructures make Nygårdstangen the city's backdrop, while the city is on stage. Can we expand this stage space?
The projects in the exhibition examine urban situations with high complexity, which discuss both social, economic and political conditions While some projects discuss how people can live together, others focus on nature and landscape. Together, the exhibition provides a nuanced discussion about the future with a high density of both people and buildings.
Bak Byen consists of 31 projects at Nygårdstangen in Bergen. Some explore the entire Nygårdstangen potential for urban development, while most focus on smaller areas and structures. Study trip, vernacular history, urban theory, invididual studies and art assignments have contributed to a broad knowledge base among the students.
FRIDAY 3. JUNE | 19:00-03:00 Opening Pary | exhibition| bar | serving
SATURDAY 4. JUNE| 12:00-18:00 Open exhibition
SUNDAY 5. JUNE | 12:00-18:00 Free waffel & coffee | Open exhibition | family activities