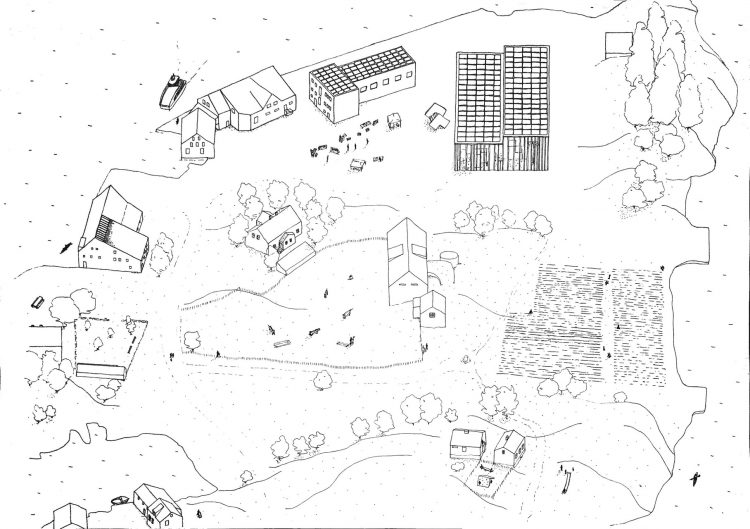 Bo;lab is a master vision for Vibrandsøy. The masterplan includes activating the island and create a community and society, similar to how it was there a hundred years ago. Bo;lab will constantly discuss new and alternative ways of (green) living. My project will result in a society that offers an alternative way of living than in the city.
The idea of this island becoming a «showcase» and inspiration for greener living is central, especially given the placement along and in proximity to the city.
This will be a society where people can live more simple – in micro houses – as long as they contribute to the community by working there. In other words, the community will be circular in two aspects; it is run by itself – partly self-sufficient with food (vegetables from the cropland) and electricity, and also the people living there circulates, as people live at Vibrandsøy as long as they have work on the island.