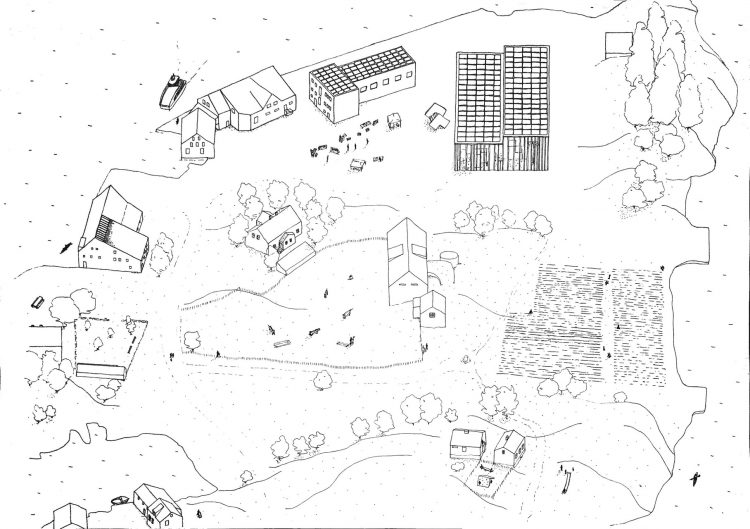 Bo;lab is a master vision for Vibrandsøy. The masterplan includes activating the island and create a community and society, similar to how it was there a hundred years ago. Bo;lab will constantly discuss new and alternative ways of (green) living. My project will result in a society that offers an alternative way of living than in the city.
The idea of this island becoming a «showcase» and inspiration for greener living is central, especially given the placement along and in proximity to the city.
This will be a society where people can live more simple – in micro houses – as long as they contribute to the community by working there. In other words, the community will be circular in two aspects; it is run by itself – partly self-sufficient with food (vegetables from the cropland) and electricity, and also the people living there circulates, as people live at Vibrandsøy as long as they have work on the island.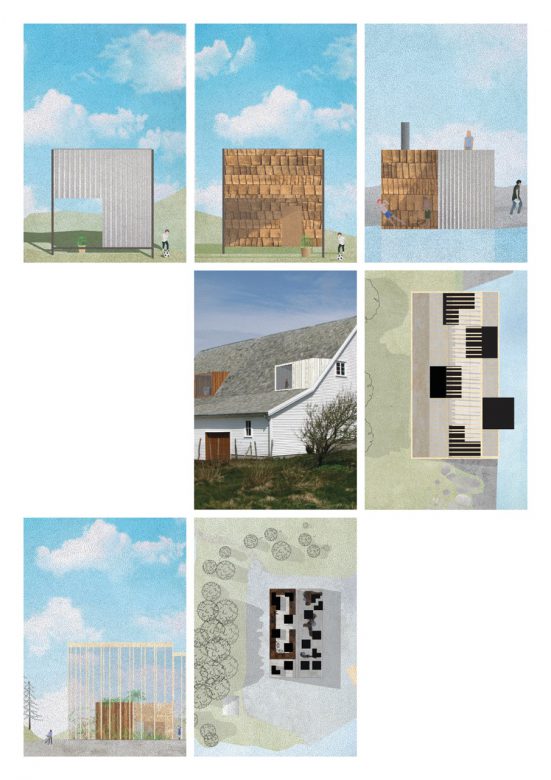 New structures in the face of cultural landscapes and cultural heritage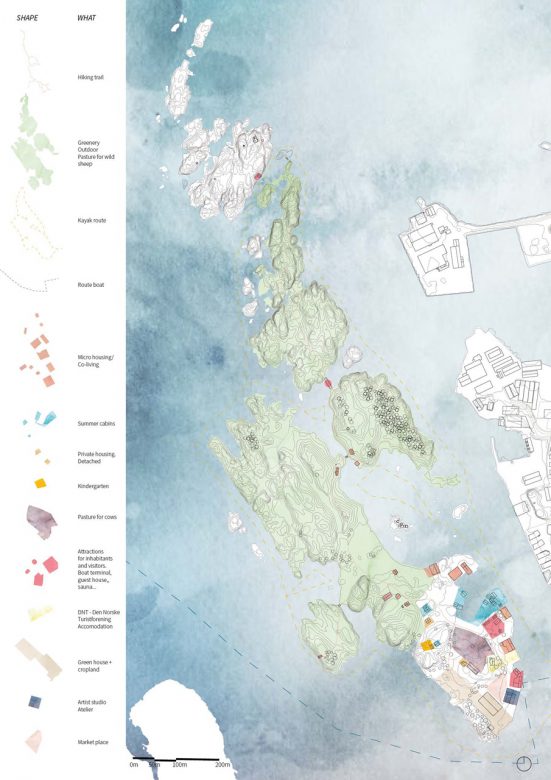 Ecosystem map for the future at Vibrandsøy, showing the new use - new living and working place - on the island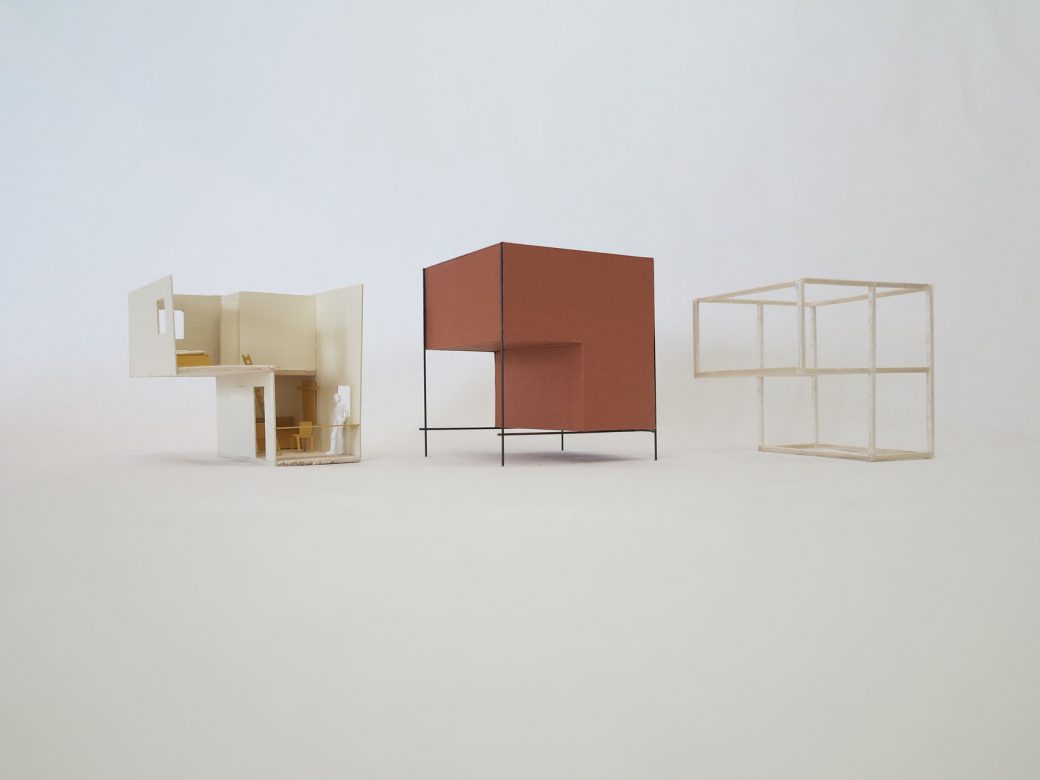 The decided shape of the module. This module will be placed in different places to activate areas. It will be repeated as a sauna, installations inside the greenhouse, as micro houses and as an adapter in the city center.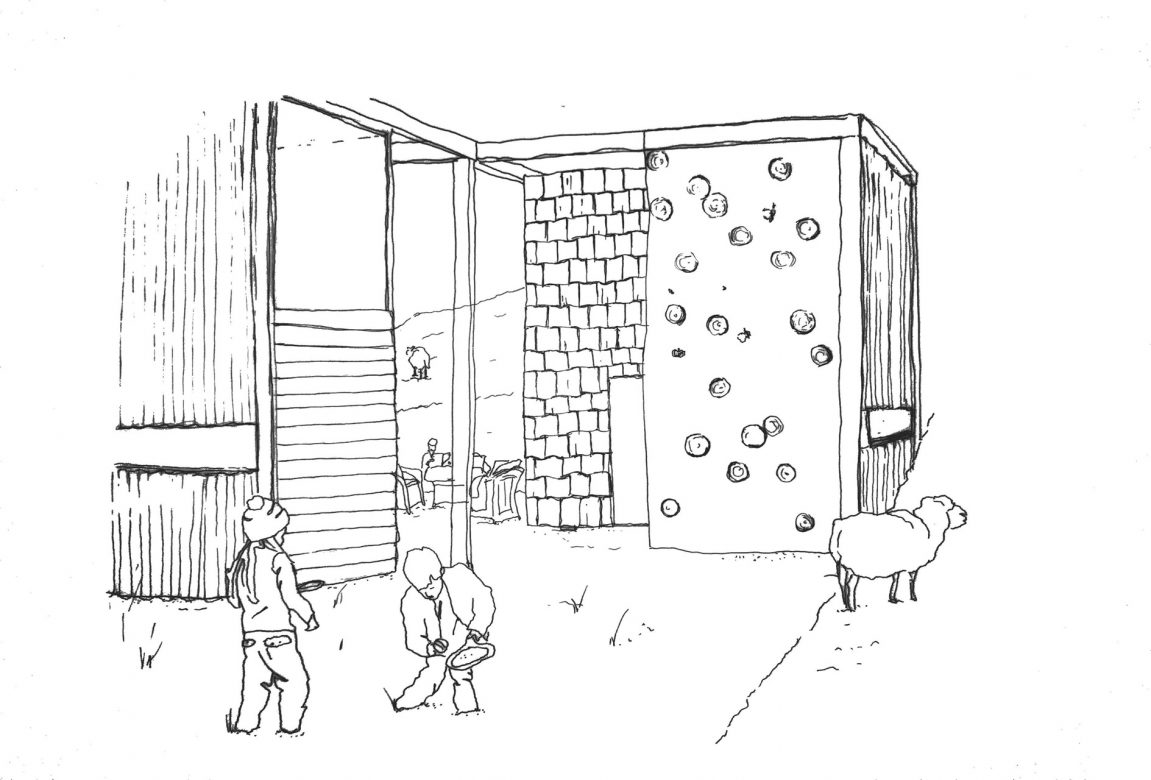 Illustration showing the spaces in between the modules/micro houses in the landscape. Also showing the materials used as facades - supporting circular economy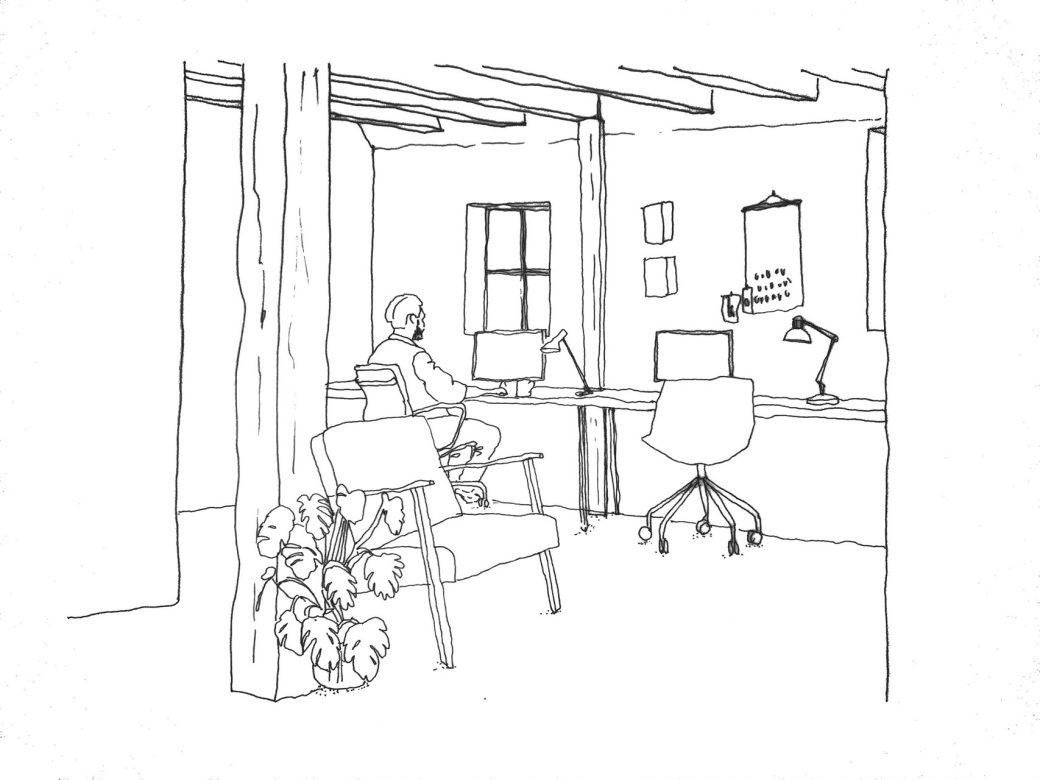 Illustration showing the space in between the modules/micro houses inside one of the existing boat houses - creating office spaces for entrepreneurial activities.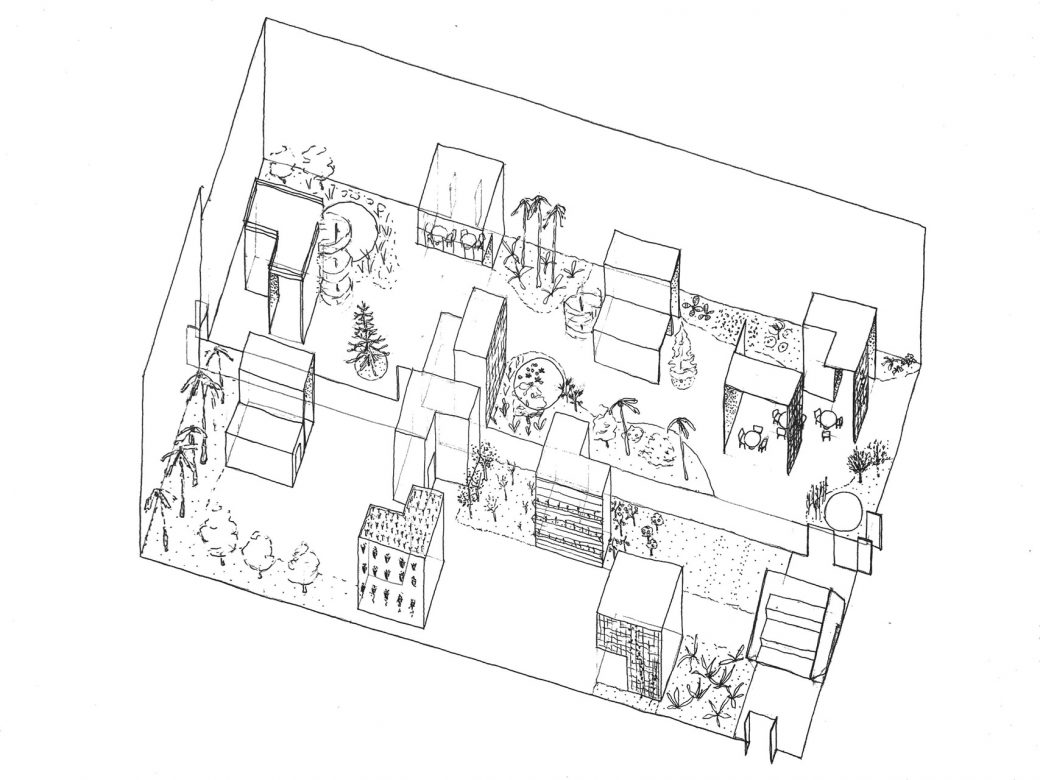 Illustration showing how the modules create new spaces in between and open up for new activities inside the open space of the greenhouse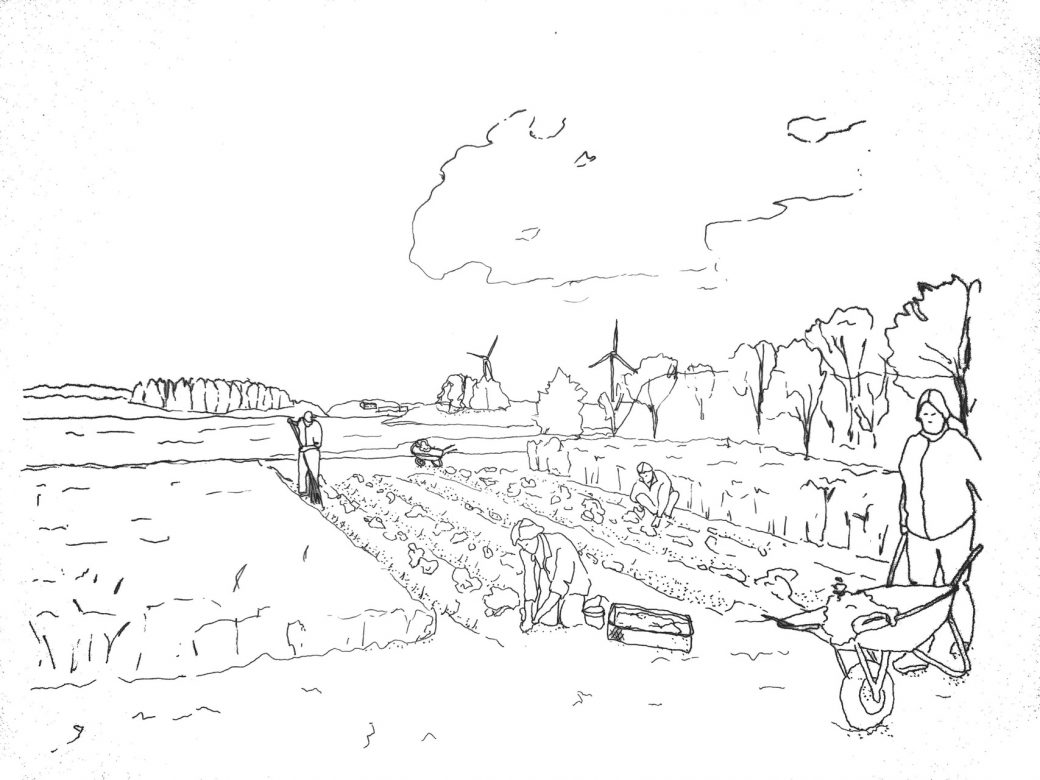 : Illustration showing the new activity on the old cropland - growing Norwegian vegetables, as a part of being self-sufficient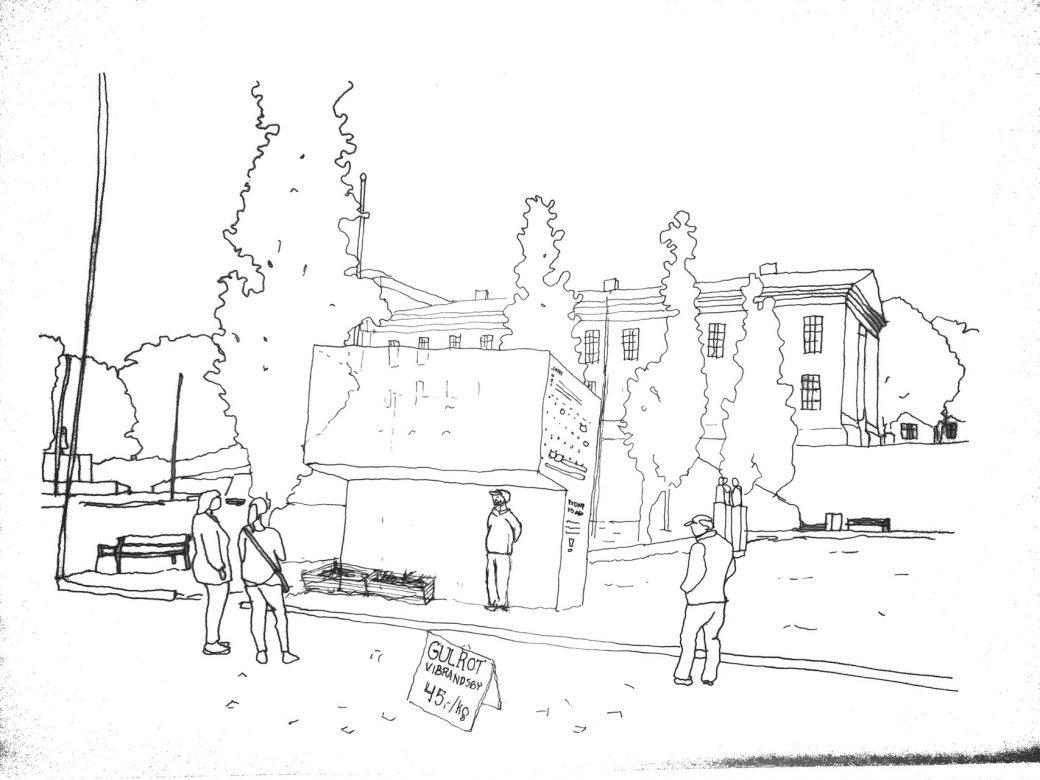 Illustration showing an adapter placed at the town square in front of the city hall, acting as a transparent stall, showroom and information board for activities happening at Vibrandsøy