ERASMUS+
ERASMUS+ is the largest programme for collaboration within education in Europe. Erasmus+ is financed by EU, and there are many different areas in the program. For you as a student it provides an opportunity to receive scholarship for studies and internship abroad. For study you can choose one of the partner schools of BAS.

---
Erasmus Charter
In order to participate in the Erasmus + programme, BAS has to apply for an Erasmus Charter. This is a quality framework for the activities within the Erasmus+ programme. The Charter contains a number of principles that BAS is commited to. The Charter also includes a number of specific obligations that the institutions have towards the participants before, during, and after a mobility. Here you can read BAS Erasmus+ Charter for the period 2021-27
BAS is also obliged to inform student that are undertaking mobility activity about the Erasmus+ Student Charter. This documents gives information about the rights and duties of the Erasmus+ student. Here you can read the English version
---
Erasmus Policy Statement
Another important document is the Erasmus Policy Statement of BAS, that describes the strategy of the institution to fulfill the obligations in the Erasmus charter. The Erasmus Policy Statment of BAS is closely connect to our strategyplan for the period 2015-2025 where we confirm the following action to reach the goal of establishing and further develop international relations.
"Participate in student exchange, international course collaborations, and in international fora to strengthen an international orientation that places our education in a global perspective. Both exchange, mobility and good collaborations with other schools are important elements for students, teachers and courses."
---
Erasmus+ APP
As a student on Erasmus+ exchange, you should download the Erasmus+ App that will guide you through your journey so that you can benefit the most from you stay abraod. The App is availalbe at Google Play store (for Android) and on Apple Store (for iOS).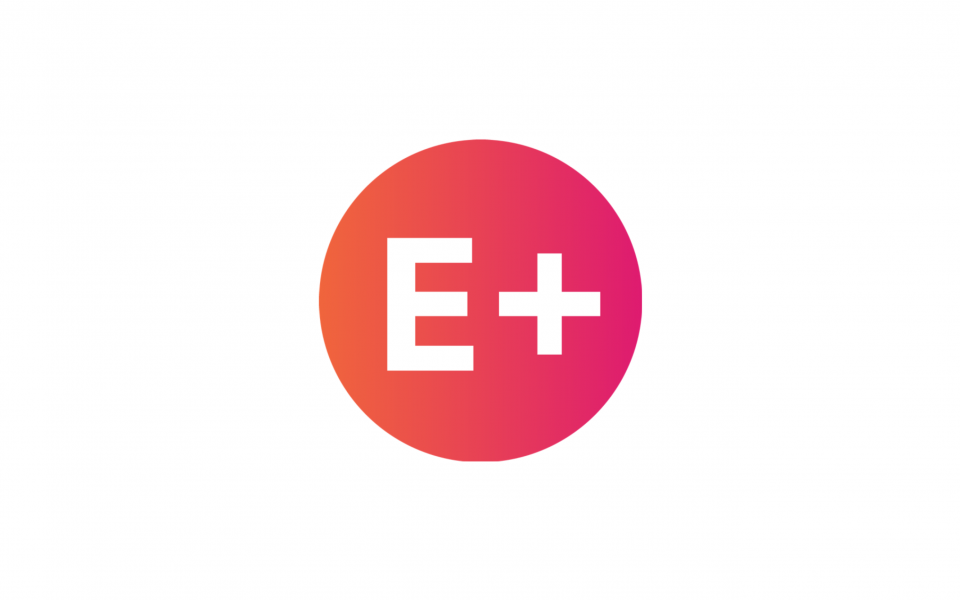 ---
Erasmus Student Network
ESN is a student organization for Erasmusstudents. Many universities in Europe have their local ESN-group, and they often have a social program for international students. have a look at the website of ESN for more information
---
Benefits
You will receive a scholarship of approx. 450 euro per month. (the amount will differ depending on the cost of living in the country your travelling to)
the application process is more straightforward since BAS has exchange agreements with these schools.
you do not pay tuition fee at the host university, but instead regular school fee to BAS while on exchange.
You will often receive assistance in finding housing from the host university.
You mobility stay is approved in advance as part of your degree at BAS, provided that you pass your required credits.
---
Important information before, during and after your Erasmus stay.
Alll students at BAS are allowed to go on exchange after completing the 3rd year at BAS. One can choose to go on exchange for one or two semesters as part of your degree at BAS. You can also have Erasmus+ scholarship for both studies and internship, but please note that is is only study mobility that can be integrated into your degree. Read more about internship in the menue below. You can receive erasmus+ support for a total of 12 months, independent wether or not it is study or internship. Minimums length is 2 months for both types of mobility.
Look up countries and institutions that BAS has agreements with , and contact international coordinator at BAS for more information. (adm@bas.org). Every autumn we arrange information meeting with the 3rd year students about exchange, and we ask the incoming exchange studetns to present their schools. We also ask returning exchange students that have been on exchange to do the same upon retun to BAS. Please note that we have many school presentations and reports from exchange that you can have a look at by contacing the administration at BAS. A large part of your job is to find out which country and school that could be of interest for you as your exchange destination.
Attend the information meeting in the autumn with the 3rd year about exchange. Join the lectures with presentations of the schools that are possible for exchange from BAS.  We also have an archive of reports and presentations (both in writing and video recordings) that you can ask to have access to. We put you in contact with students from possible school that are incoming at BAS or have been on exchange from BAS, so that you can have firsthand information about the school that you are interested in.  Have a close look at the websites of the schools that you are interested in about their profile, study programme and application process for exchange students.
Deliver a letter of motivation before 1. March / 1. September to BAS where you write short why you are interested in exchange, and make a list of the schools that you want to apply to, in prioritized order. Maximum 5 schools.
BAS will then consider your application, and in case of competition of the spots, BAS will make a selection based upon your motivation letter and a conversation with you teachers at BAS. Common for most exchange agreement is that they only accept 1-2 students from each partner school.
You will then receive an answer from BAS about which school you will be nominated to. And eventually you will hear from the host institution with information on the application process. Please note that it is very different from school to school. Some have a more extensive process than others, with among other things a requirement to submit portfolio. The application deadlines also differ from school to school. BAS will provide you with a transcript of record and assist you with your Learning agreement. (See separate menu about that)
Send a copy of your admission letter to BAS.
Sign your Grant Agreeement. Check that the dates are correct, the scholarship is calculated based on that, so here it is important to be careful. Fill in bank info and information about insurance.
Fill in the Online Learning Agreement if you have not done so before as part of the application process. Outgoing students at BAS use the Online Learning Agreement (see separate tab for more information).
Take the OLS language test You will receive an e-mail with a link to the test page (see separate tab for more information).
Read Erasmus Student Charter about Erasmus students' rights and obligations.
Get a D-form from BAS,  a confirmation that you attach to your application for support to Lånekassen (State Educational Loan Fund), where it says that the exchange stay is a pre-approved part of your education.
Check general advice for exchange students when it comes to safety and preparedness. For instance about Health insurance. See tag below.
Housing abroad. Check with the host university if they have student housing available for exchange students. If not, they will be able to advise you on where to look for housing. Check out a network that BAS is part of at www.HousingAnywhere.com, an international platform for student housing.
Here you can search for and book rooms that outgoing students in other countries want to sublet, in addition to private actors. You can also rent out your own home in Bergen during the period you are abroad. It is 100% safe to book rooms through this platform. The first month's rent is paid to HousingAnywhere and will only be transferred to the landlord 48 hours after you have moved in, and only if the room is as you have been anticipated. If not, you will receive a full refund. You can book a room several months before you travel safely. You pay a small administrative fee to HousingAnywhere for this. Sign-up here to receive a Bergen School of Architecture VIP profile on HousingAnywhere.com:Signing up with the link above, you will receive priority access to all rooms available. Do you need more information or have a specific question? Send an email to vip@housinganywhere.com and be treated with priority!
Erasmus Play was founded to help international students find accommodation during their studies.This is an accommodation search platform that aggregates a wide range of student housing. The goal is to guide students in their new environment and help them find the most suitable accommodation. Platform work closely with universities to improve on a daily basis and offer the best experience to students.This is a search engine which aggregates verified accommodation from key housing platforms in more than 24 European countries and is proving to be very useful, especially for outgoing students, with such diverse destinations. It allows you to compare all available accommodation quickly and easily. In addition, you will be able to make a book in safely, as all the accommodations are 100% verified. The booking process is very simple.
Grant Agreement:
When you have been informed that you have been admitted as a student, send the letter of admission and information about the dates of your stay to BAS. BAS will then calculate your scholarship based on this, and prepare a Grant Agreement where the amount and terms are listed. You must fill in your bank information, to which account the scholarship is to be transferred. In addition, you must add information about how you are covered for health insurance. (Norwegian citizens are covered by a European health insurance card) In addition, it is mandatory to have travel insurance.
You will receive a document called Certificate of Arrival / Departure from BAS. You must get a signature from the host institution after your arrival there, and send it back to BAS. This will trigger you to be paid 80% of your scholarship.
When you have finished the exchange, you must also get a signature from the school and send it to BAS.
How much can you get in Erasmus scholarship
From the academic year 2021/22, the scholarship is either 410 or 460 Euros, depending on the cost level in the country:
460 Euro to Denmark, Finland, Iceland, Ireland, Liechtenstein, Luxembourg, Sweden and the UK
410 Euro to other program countries
Students traveling with children receive an additional € 250 per month
This scholarship is financed by the EU and is in addition to scholarships and loans from Lånekassen (State Educational Loan Fund).
Withdrawal
Students who withdraw must repay the entire Erasmus scholarship if the stay has been less than 2 months.
If the exchange stay has lasted more than 2 months when you withdraw, you only have to repay the scholarship for the time left in your period of exchange.
If you become ill or have to cancel your Erasmus stay for other good reasons, you can apply to BAS for an exemption from repaying all or parts of the scholarship. A medical certificate must be attached to such an application
This is a requirement in order to receive Erasmus scholarship, and you will be sent an invitation to the test from the administration at BAS. Through the same system, you also have the opportunity to follow language courses. Depending on the result you get, you may have to take the test again after the exchange is over. This comes automatically if it is necessary.
It is not a requirement from BAS for a certain test score to be allowed to go on an exchange, but you must have a certain level of language knowledge to be able to benefit from your exchange stay. Most schools recommend that you have level B1 or B2 from CEFR (Common European Framework of Reference for Languages).
Most people do well in English, if the language of instruction is German, Spanish, French or other, you should consider taking a language course in advance.  Lånekassen has opportunities for language course scholarships.
The purpose of this language test is to measure linguistic benefits in addition to the professional benefits of an exchange stay.
Students who are to be taught in Scandinavian do not need to take the test. Native language users can request an exemption from the test.
You will receive an email with information before you take the test, and you will find more information on the Online Linguistic Support website.
We will automatically receive notification of the result of the test, so you do not need to send it to us.
ONLINE LEARNING AGREEMENT
All Erasmus students must have a Learning Agreement before they go on an exchange. This must be signed by the student, BAS and the host university. This is a prerequisite for receiving an Erasmus scholarship.
BAS uses the Online Learning Agreement (OLA), which is digitally signed by all parties. Some schools require that you complete their own learning agreement template as part of the exchange application. If they do not have their own specific template, you can use OLA as a starting point. You can then download the pdf and send with the application. Then you do not have to do double work.
You must create an Online Learning Agreement yourself here.
NB! You must use Chrome, Edge or Firefox (not Internet Explorer)
You have to log in with your Google (gmail) account, please note that you must register the first time you sign in.
You must fill in all fields before signing OLA. We have created a detailed user guide that can be of great help with this, and we strongly recommend downloading it.
For example, you must find courses / courses at the host university yourself.
Then you sign digitally.
Once you have signed, your OLA will be sent to BAS (Sending Institution)
If everything is ok, BAS signs your OLA, and it is forwarded to the host university (Receiving Institution) for the last signature.
You will be notified by e-mail and / or in the Erasmus + App when a party has signed. You can also log in to the Online Learning Agreement or view the Erasmus + App to check the status of the process.
If you need more help or advice with the completion, you can contact the international coordinator at BAS.
We review the completion of OLA together with you if there is a need for it.
Pdf version of OLA?
You can download a PDF version of the Online Learning Agreement if the host university wants a paper version. This can of course also be signed on paper if necessary.
If you do not receive the host university's signature on the Online Learning Agreement (OLA) before you travel, you can still receive the Erasmus scholarship as long as you and BAS have signed. Then you must ensure that the host university signs your OLA as soon as the semester starts and it must be signed by all three parties no later than two weeks after the start of the semester.
If the host university cannot sign online and wants a hard copy, you can print a PDF of the Online Learning Agreement. In that case, you must send a (scanned) copy signed by all three parties back to BAS
Documentation of the exchange stay: The host university must confirm the dates that you have been on the exchange by filling in and signing the Certificate of Departure. (part 2 of what you got signed when you arrived)
Online survey /report: When your exchange stay is over, you will receive an email from Erasmus + with a link to an online survey / report. This is mandatory to do. Send an email to BAS when you have done it. In addition, you will receive a brief internal BAS report template that you must fill out and send back to us.
Final payment: When all these things are completed, you can have your last 20% of your scholarship transferred.
Transcript of Record: Get a transcript from the host institution that you send to BAS. This will be crucial for final approval into your degree at BAS. BAS can not disregard results from other schools, so if you fail the subject on exchange, it will not be approved at BAS. Normally we require 30 ECTS credits per semester, ie 60 ECTS for 2 semesters. Some schools, especially where the language of instruction is other than English, will say that the realistic study load is less for exchange students. This must be clarified before, or at the latest during your exchange stay. Contact BAS if this seems to be the case.
Portfolio: You must be prepared to create a portfolio from your studies abroad as part of what you show when you take the final diploma exam at BAS. We do not require a portfolio as part of the approval of Erasmus mobility, but you must create it before you take the diploma exam.
Presentation: BAS will ask you to give a presentation of your exchange stay after you return to BAS for further studies. It may also be relevant to participate in International Day. We also want you to be available to be contacted by students who are considering an exchange in case they have any questions.
Students with disabilities or chronic illnesses often do not have the same opportunities as others to participate in exchange activities.
All educational institutions participating in Erasmus + are committed to facilitating people with special needs or disabilities.
This is how the EU has defined a person with special needs: «a person with special needs; a potential participant whose individual physical, mental or health-related situation is such that his / her participation in the mobility action would not be possible without extra financial support ».
Contact the study counselor or Erasmus coordinator if you think this may apply to you. Then BAS can apply for extra funds from our national office that can cover documented extra expenses related to the exchange. The need must be documented through a doctor's statement or similar.
Students with children are  covered by this definition, and it will be possible to apply for additional funding.
It is very important that you read emergency preparedness information before you go on an exchange
PREPAREDNESS AND SAFETY:
Remember good travel insurance and possibly contents insurance. If you are European citizen, remember to bring your European Health Insurance Card with you. You must inform BAS of your address where you will be living abroad. If you are a foreign citizen, on a temporarily residence permit in Norway, you need to check what will happen to your social security and health rights if you leave Norway.
You are covered for health care when you are in Norway, but if you want the same when you go abroad, you might have to apply for extended rights to HELFO, the Norwegian governments health care system.
We have attached a template for an application, you need to fill in the right details for you.
IF you don't have extended right from Norway while on exchange, you will have to buy private health insurance, unless the school where you go have an offer for foreign students. This is something you need to check with the school where you are going.
The Ministry of Foreign Affairs would like all Norwegians staying abroad to register: https://www.reiseregistrering.no/
Sjømannskirken has an emergency app that can be downloaded by everyone. Here is all the information for local emergency services, embassies, the Ministry of Foreign Affairs (link to travel registration, the Ministry of Foreign Affairs), insurance companies and more. This is available without a network. If you have a network, you can also search where you are on a map, find your way to the nearest embassy and more.
Very useful, no matter where you may be in the world, and on what errand. Search for Sjømannskirken in the APP Store, red and white logo, called EMERGENCY NUMBER.
Highly recommended!
Otherwise, it can be useful to sign up for ANSA (Association for Norwegian Students Abroad), check out the website www.ansa.no They also have good insurance packages for students abroad.
Orient yourself and in BAS 'contingency plan, especially the part that goes on stays abroad.
Do you have questions?