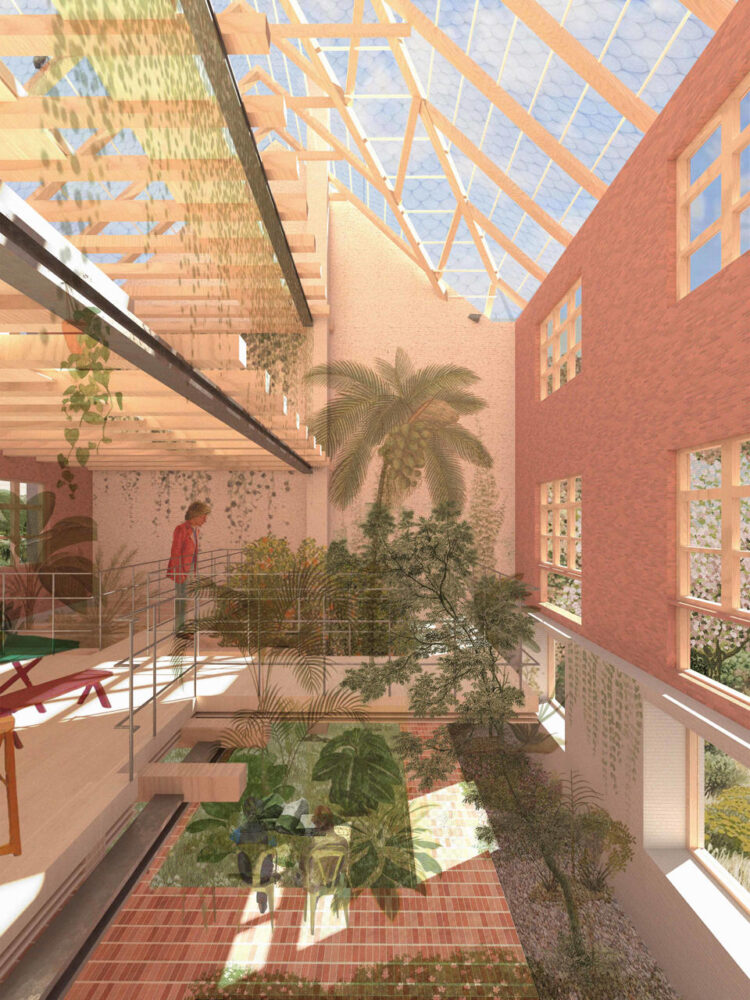 In this project we are transforming old worker homes in Lotheveien to a co-living situation for families. As well as creating an activity space for the neighborhood. By offering co-living spaces and meeting points we want to help build a lasting community. From our research, looking at different types of co-living situations we learned that its a benefit if the building/buildings are placed in a way that creates in-between-space.
As with all urban dwellings, there's a duality about it. The public side and the private side. In the case of Solheimsviken we found that while the public side has gone through a transformation, in which there's many more paved surfaces and more people living and passing through. The private side remains almost untouched. The transition between the two parts has as such in a way become more dramatic over time. Through co-living we want to expand on the transitional space between these parts.
In our transformation of the building we aim to highlight the irregularities of the building. Restoring the original impression that has been lost in layers of earlier intervention. The earlier interventions in the buildings are done at different times and with many different materials. We want to peel much of this away, while still keeping some of the "voices" present. Our hypothesis is that by doing this we can restore much of the original clean material palette that ties the buildings together. And would come closer to a sort of natural complex quality.
The arguments for living in a city are similar to the arguments for living in co-housing. We see co-housing as a good model to use for urban social housing, as it offers a stepping stone for residents to join in the bigger community. It can also help with integration, combat loneliness and a sense of belonging. We think of social housing as something that should put emphasis on the word social. In the case of co-living, the transitional space becomes very important, as this is where the smaller community forms. This is however something that is self-contained in a way. So as a way to give something back to the neighborhood as a whole, we've also made part of our program public. As a way to promote a bigger community to form. Where the smaller community from the co-living can meet the bigger community of Solheimsviken.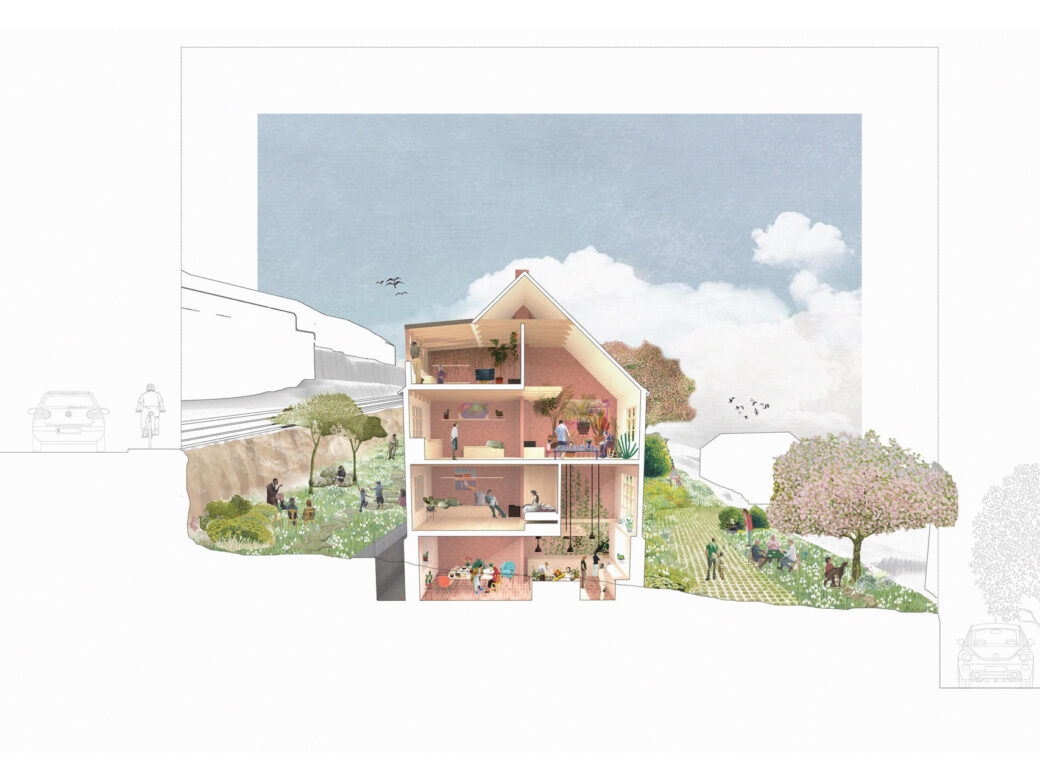 A section through the shared space and private space in the housing.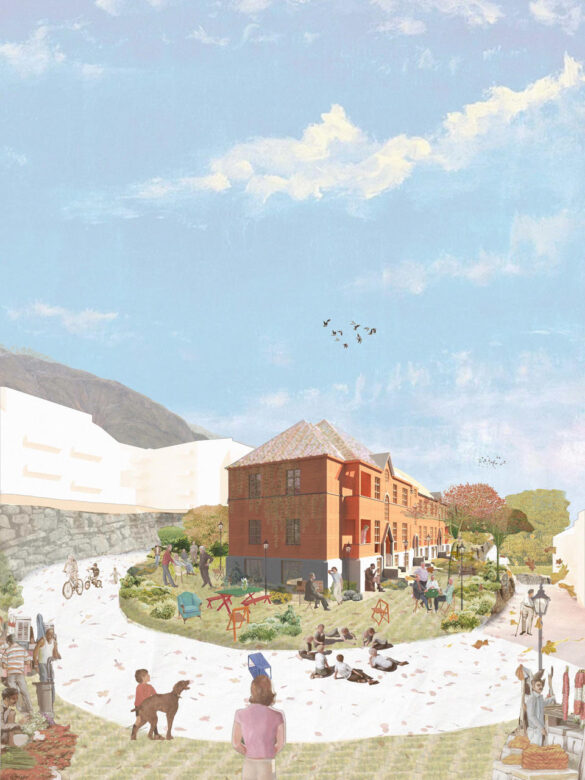 Street market on the transition between public and private space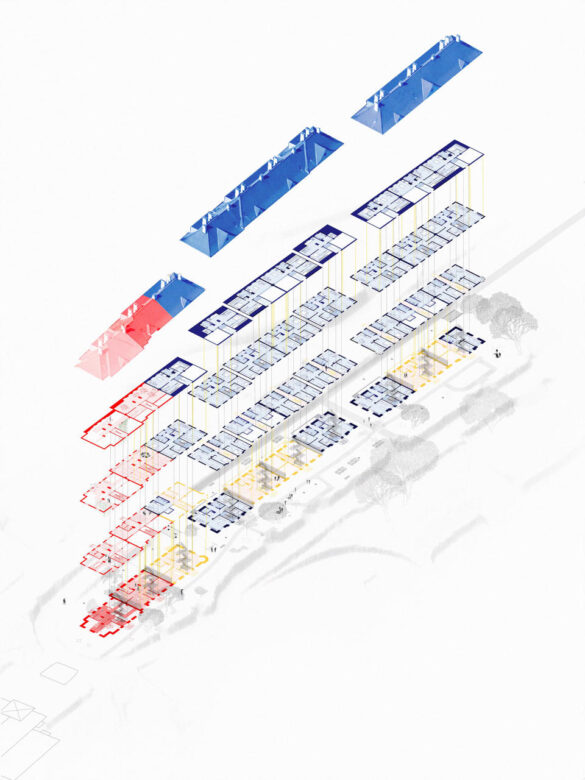 Programatic axonometric. Red:public Blue:private Yellow:shared space for the private

Connecting to the public space outside the church. Showing the art-hall on the other side.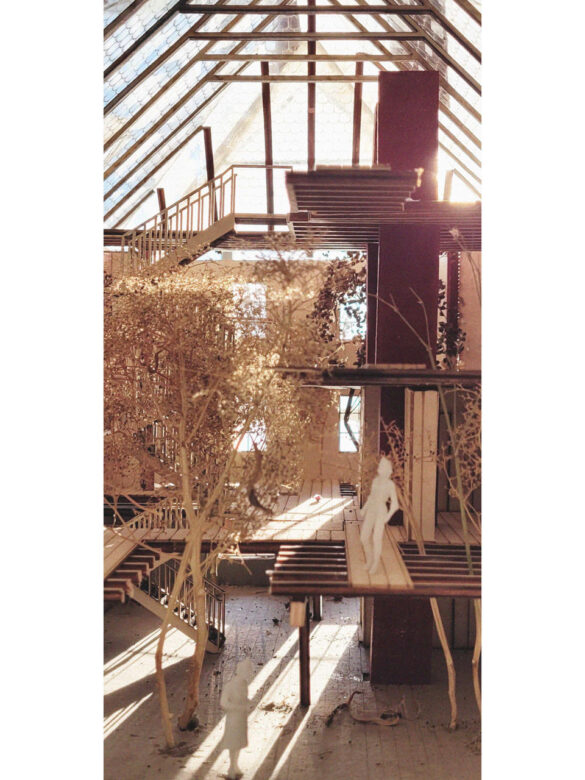 Model in 1:50. Inside the orangery.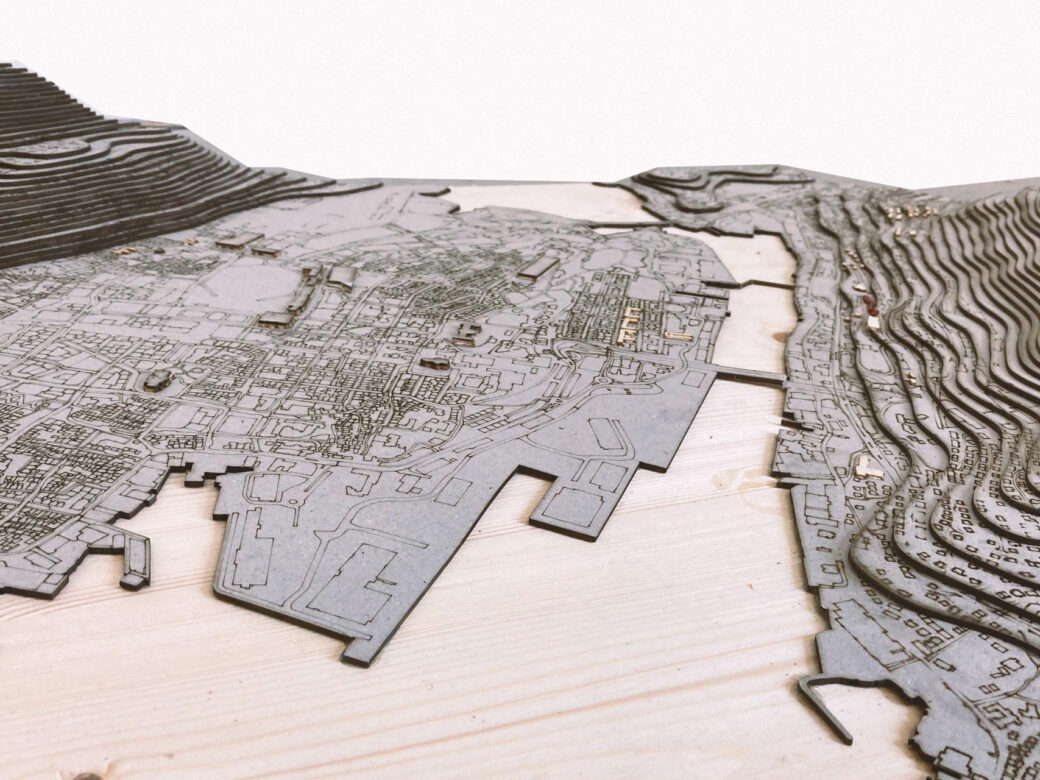 Study model of Bergen. 1:5000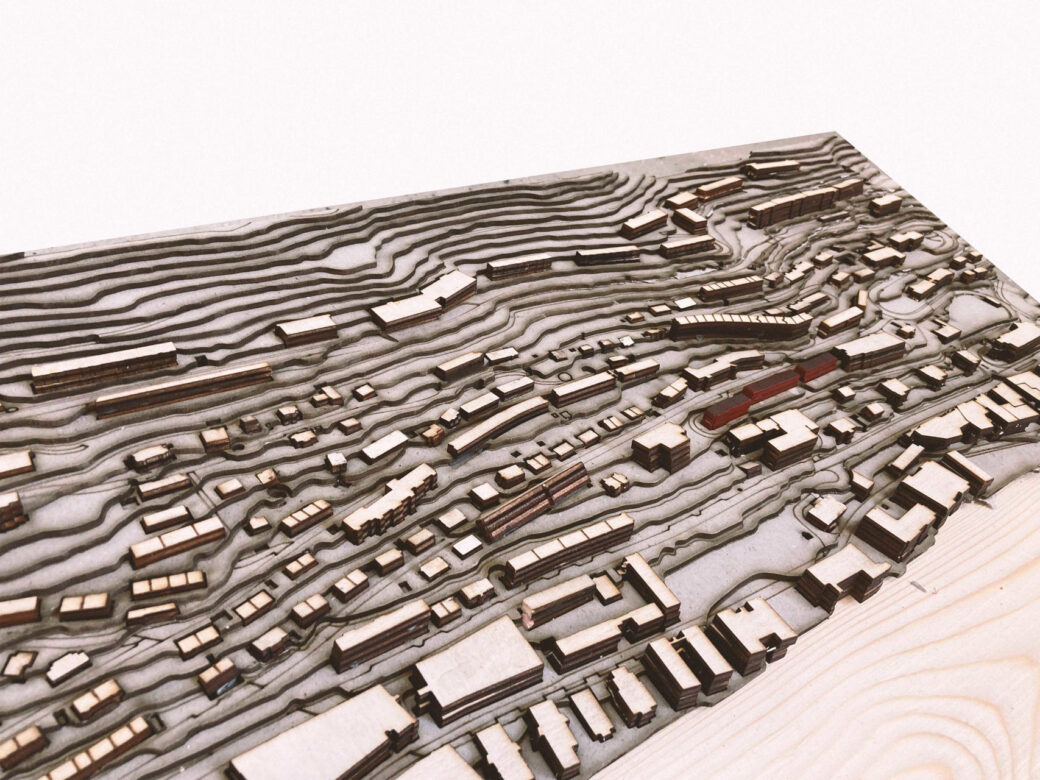 Study model of the neighborhood. 1:1000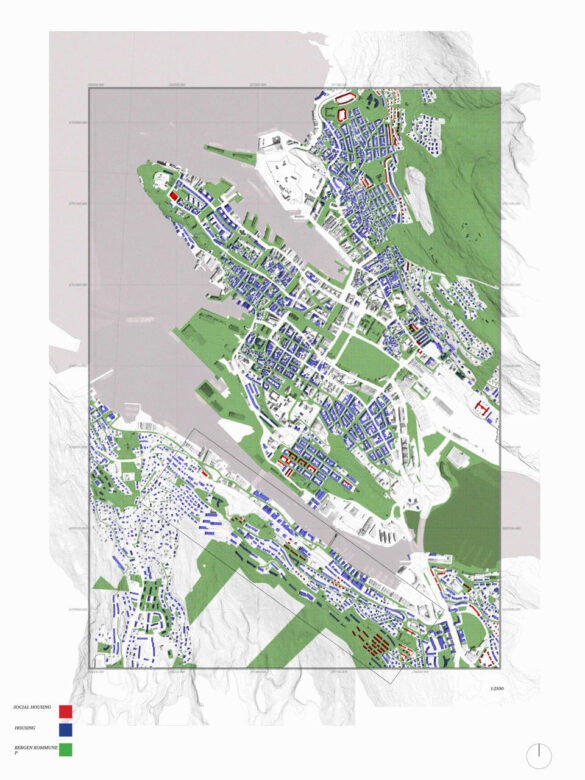 Mapping of housing placement and ownership. (Not always a correlation between municipal land and municipal buildings)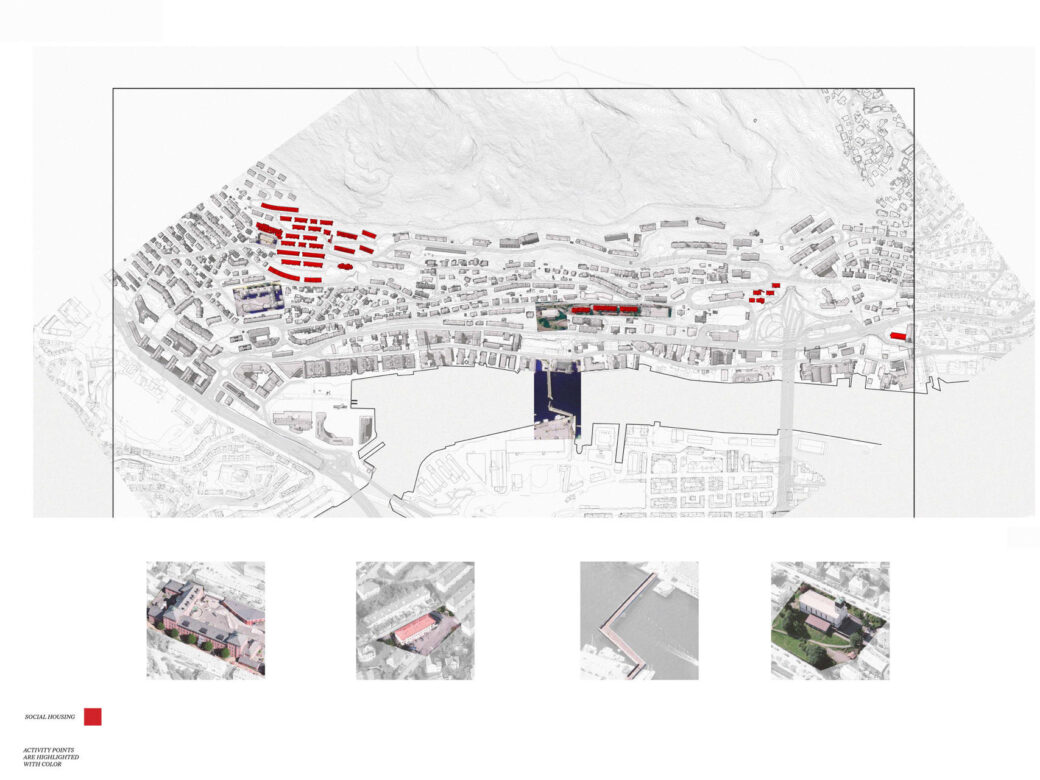 Mapping with information from interviews.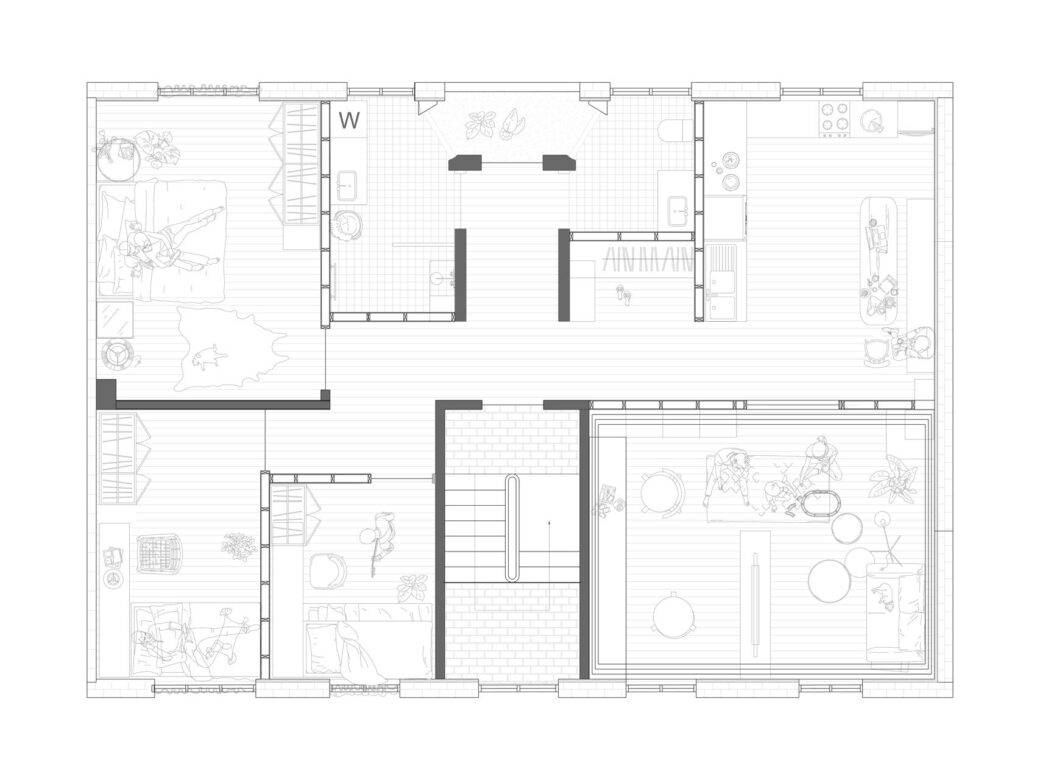 Plan showing a situation inside a family-apartment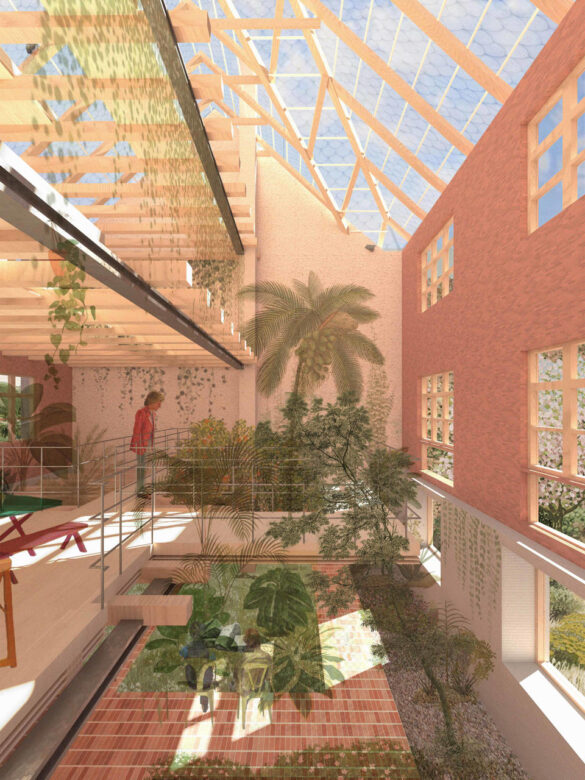 As a public generosity - a public place to meet in the orangery