27 new Masters in Architecture from BAS
1. jul, 2022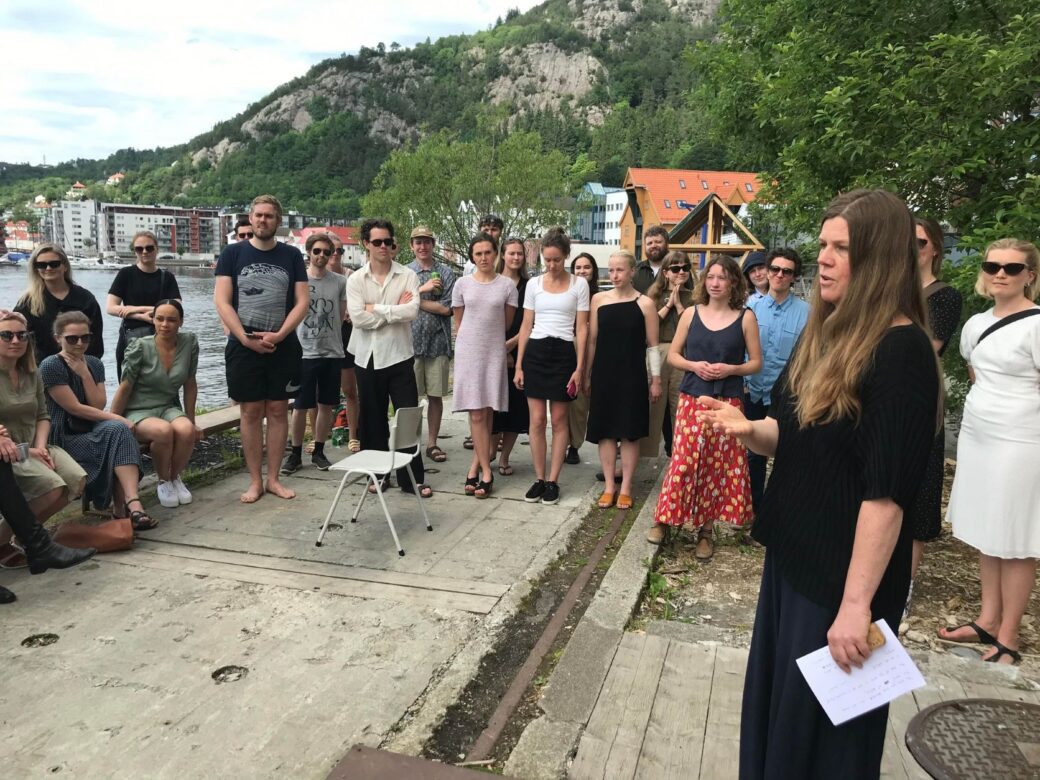 Rector Emma Nilsson congratulates the candidates
The diploma exam 2022 was back to normal after 2 years of covid restrictions and digital/hybrid versions. We were very happy to be able to have our diploma exam with a full physical exhibition as we are supposed to.
The examination took place from 27.-30. June 2022, and two external assessor teams have done an amazing job in evaluating the projects. The conclusion is that 27 candidates have passed their final exam at BAS and are now Masters in Architecture.
The candidates received the result of their exam on 30. June, and will now have a well deserved summer break before they come back for the diploma ceremony on Saturday 20th of August, followed by one week of public exhibition period. More details on this will follow.
The assessor teams have consisted of:
Marianne Skjulhaug (Norwegian architect), Jesper Magnusson (architect from Sweden), Christine Hansen (artist from Norway)
Anna Aniksdal (Norwegian architect), Veronika Valk-Siska (architect from Estonia), Jaki Irvine (artist from Ireland)
We congratulate the following new Masters in Architecture:
Airola, Atso Ilmari
Alvær, Steffen Marøy + Kverneland, Maren Mohn – joint project
Asheim, Håkon
Fossmark, August Kraft
Hagatun, Christine
Haukefær, Bastian Düvet
Herrlin, Tilda Linnea
Inalu, Camilla Nneka
Ivashkevich, Aleksandra
Kierulf, Katarina + Larsen, Alvar Elias Ekhougen – joint project
Laupsa, Mari
Leivdal, Bjørn Are
Liadal, Kristoffer Apelseth + Seternes, Jon Martin – joint project
Lockert, Silje Helen Sundal
Ma, Changkun
Nitter, Tora Marie Larsen + Roscher, Maren – joint project
Nygård, Frida
Senneseth, Mads Michael
Solveigarson, Sturla Hrafn
Stunner, Trine
Sørland, Helene Christine + Thoner, Maria – joint project
Åtland, Ingeborg Katie

Photos: Line Frøyland