BAS student work at the Venice Architecture Biennale 2023
30. jun, 2023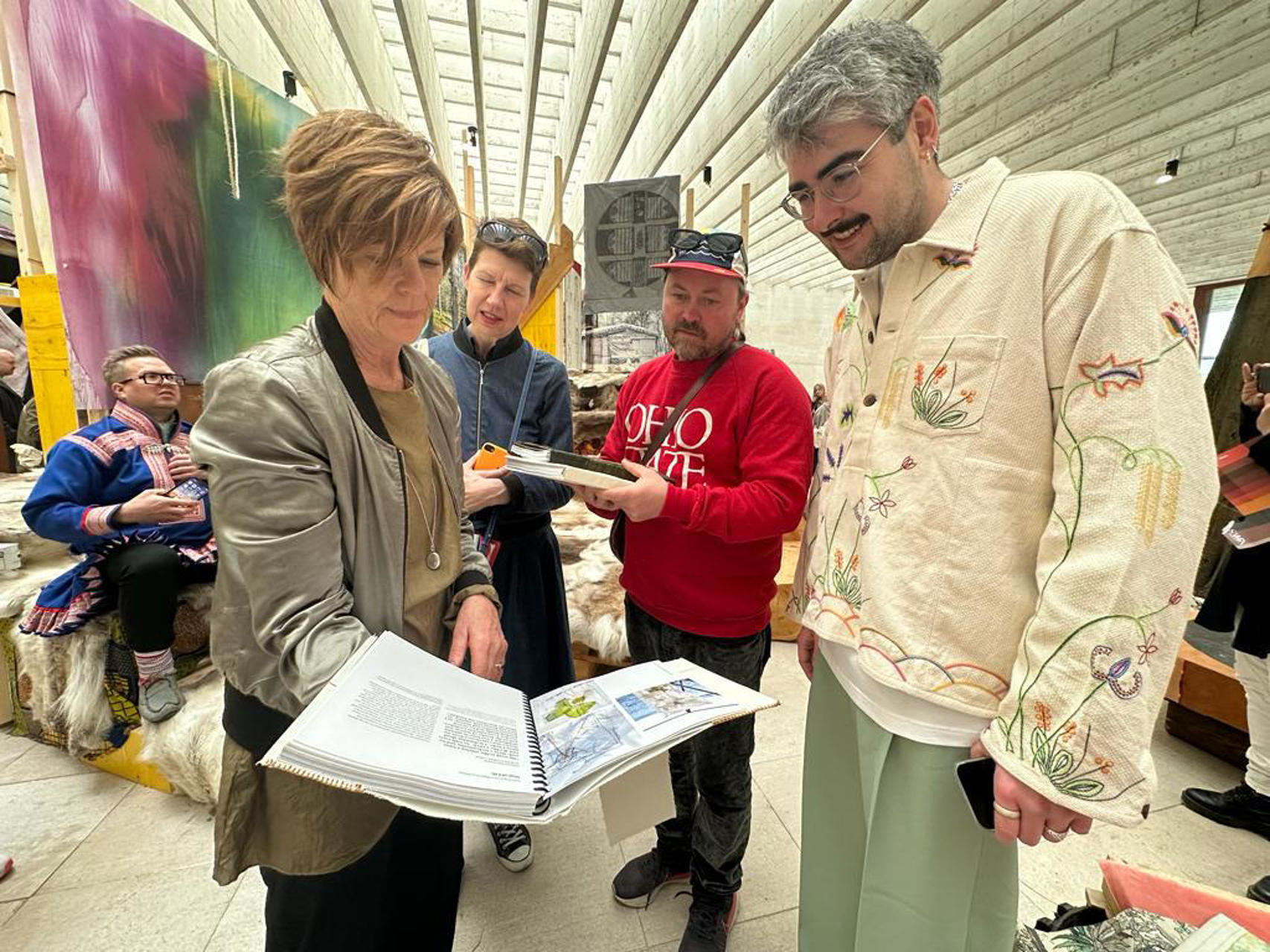 The master course Explorations in Ocean Space was invited by Joar Nango to contribute to the Nordic pavilion at the Venice Architecture Biennale 2023 with a documentation of the autumn 2022 course «Non-extractive Seascapes–Indigenous perspectives».
Three copies of books of the same name can be found against one of the exterior walls of the Girjegumpi, in the section Climate, Landscape & Nature.
The 155-page book, with graphics by Designu, Hammerfest, beautiful photographs and edited texts by the students themselves, published by BAS and edited by Nancy Couling, documents the course's pedagogical approach, including research, field-work in Porsangerfjord, and the final student projects. It also describes how the course was conceived around the BAS experiment during the 2022-23 year.
A special feature is the unique hand-made cover in six variations, made by students Evelyn Furnes, Wei Chen, Vanessa Fahrenholz and Emma Suikkanen.
Congratulations Ocean Space students autumn 2023!
For a pdf of the book, please contact nancycouling@bas.org