Open evening lecture «Project Stories #5 – BARarchitekten (DE)+ Project Stories Vol.1 Book Launch»
25. feb, 2022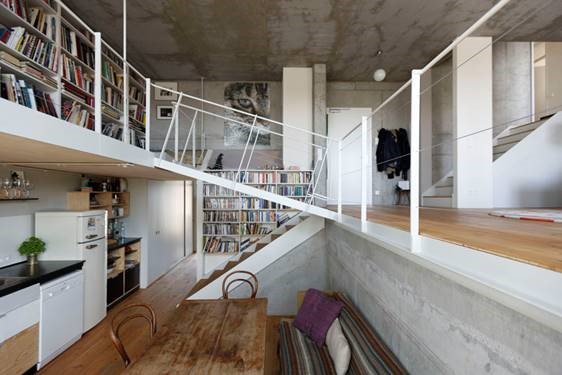 Project Stories Book Launch
Project Stories is an ongoing lecture series and upcoming book series that takes an intimate, behind-the-scenes look at the stories of built projects to offer an insight into the nature of architectural practice today. The series is curated by Cristian Stefanescu and co-hosted by the Bergen School of Architecture and Bergen Arkitektforening.
After a 2-year pause, the lecture series is back with 3 new and fresh talks. To kick things off, the first volume of the complimentary book-series of the same name will be launched, featuring the work of 3 award-winning practices – Atelier Tomas Dirrix (NL), Studio Muoto (FR) and Erika Nakagawa Office (JP).

Project Stories #5 – BARarchitekten (DE)
For Project Stories #5, the Berlin based architectural group BAR (Base for Architecture and Research) will share the story of their innovative live-work housing project Oderberger Strasse 56 that spans over more than a decade. Taking as a point of departure the premise of Stewart Brand's book How Buildings Learn: What Happens After They're Built, BAR will reflect on the evolution and adaptation of the building, from its initiation to its completion in 2010 and through to today.
The architectural group BAR (Base for Architecture and Research) was founded in 1992 by Antje Buchholz, Jack Burnett-Stuart, Michael von Matuschka and Jürgen Patzak-Poor out of their joint studies. As a team with different focal points, BAR pursues a working method at the interface of research and practice, exploring the interaction of space and use, and actively involved in the current debate on new models for housing and urban mixity with several award-winning projects.