Just released: The Urbanisation of the Sea, edited by BAS teacher Nancy Couling & Carola Hein, TU Delft.
10. des, 2020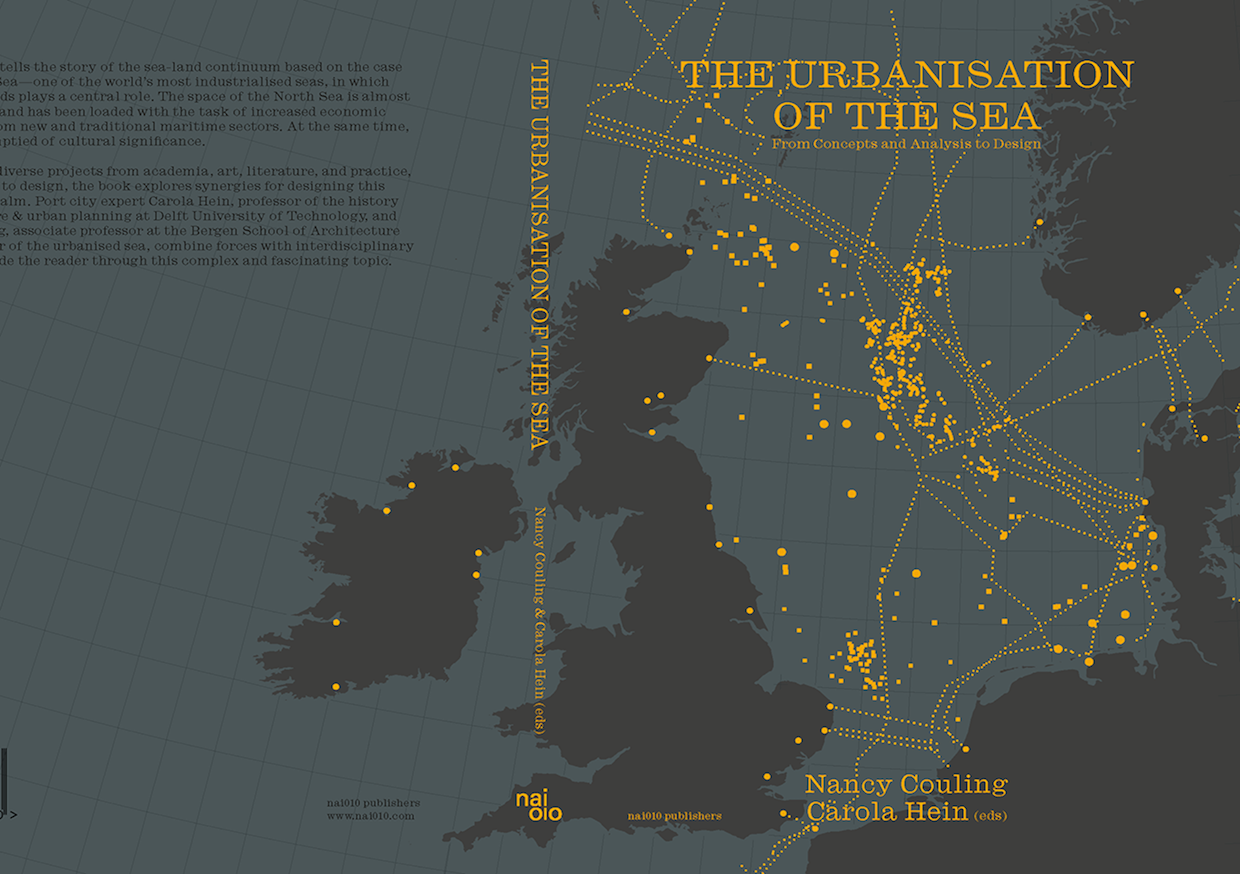 This book gathers diverse contributions to tell the story of the sea-land continuum based on the case of the North Sea – one of the world's most industrialised seas. The space of the North Sea is almost fully planned and it has been loaded with the task of increasing economic production from both new and traditional maritime sectors. At the same time, it has been emptied of cultural significance.
The book demonstrates how nature and culture are entwined in surprising ways in the sea, how the energy transition is being imagined, and how interdisciplinary design projects in architecture schools are contributing to the discussion. Three BAS student projects from the Explorations in Ocean Space course 2019, are also included (David Aadland, Mats Edal & Alvar Larsen, Li-Cheng Chen & Justine Sleurs).
Through different projects from academia, art, literature and practice, from analysis to design, The Urbanisation of the Sea explores synergies for designing this new spatial realm.
Link: (follow the indications to download the open access edition) https://www.nai010.com/en/publicaties/the-urbanisation-of-the-sea/245854