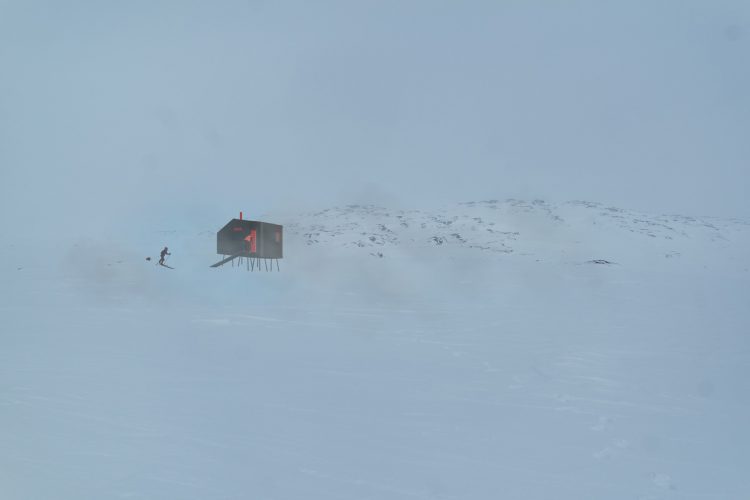 The possibilities of seeking shelter in such situations are still inadequate especially with the increasing amount of people who use the mountain, and the need for emergency shelters is therefore, more relevant than ever. This applies not only to the most popular attractions but also to the more remote areas of the mountains.
Through research and conversations with The Norwegian Trekking Association and Norwegian Red Cross I chose to focus on the trail between Finse or Krækkja at Hardangervidda for my project. This is a location which is a popular trekking andskiing destination, but also has challenges in distance and weather conditions which lead to dangerous situations and a discovered need for shelter.
On this stretch I found two situations close to the trail appropriate for planning a shelter. My main focus has been on one of these sites, designing a site-specific emergency shelter that will provide for the most basic needs, as well as a smaller intervention at a second site.
The main shelter has been designed in a way that makes it possible to connect several modules together, as an idea to accommodate different uses, however on this site it should only accommodate for an emergency purpose and not make a large intervention on the landscape.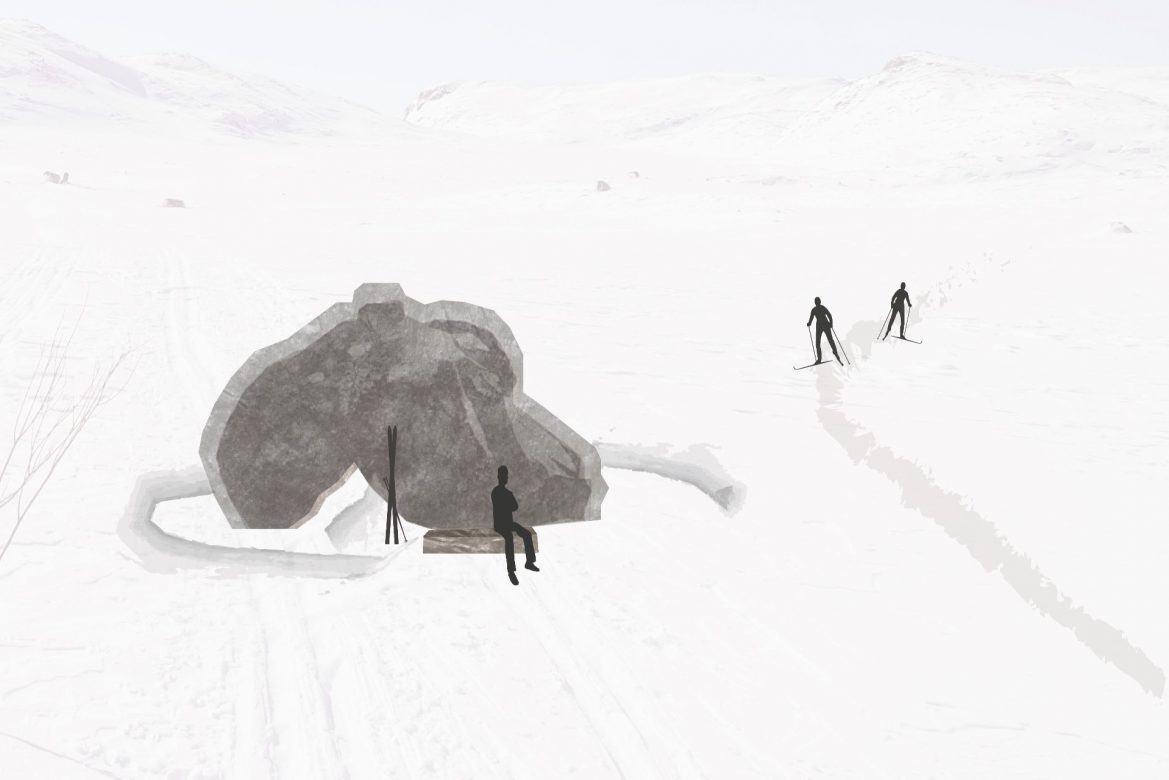 Illustration of intervention at site 2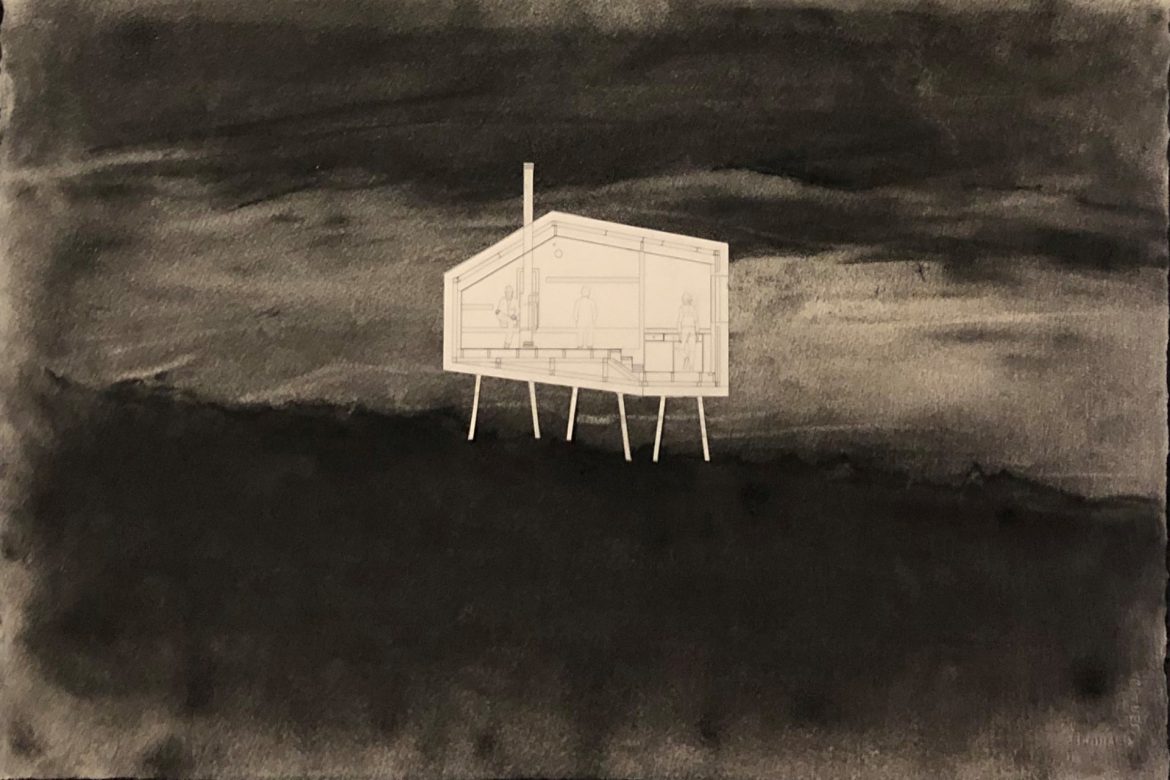 Section of shelter at site 1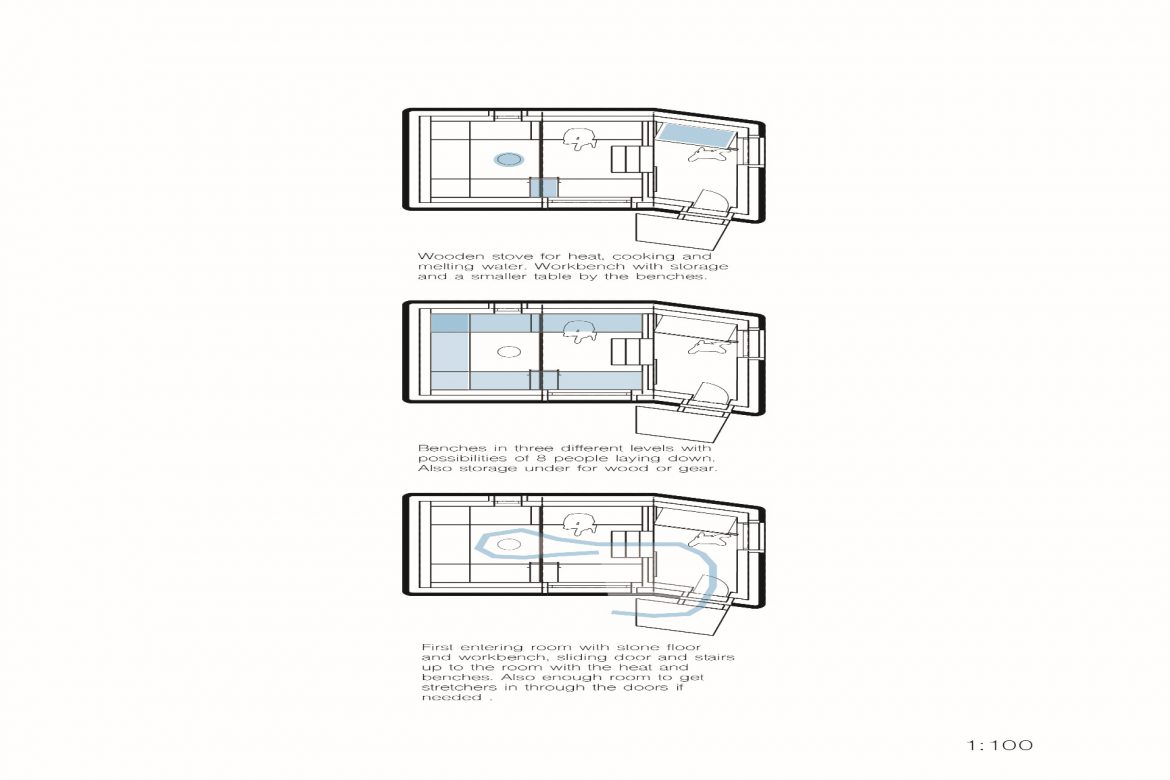 Diagrams of shelter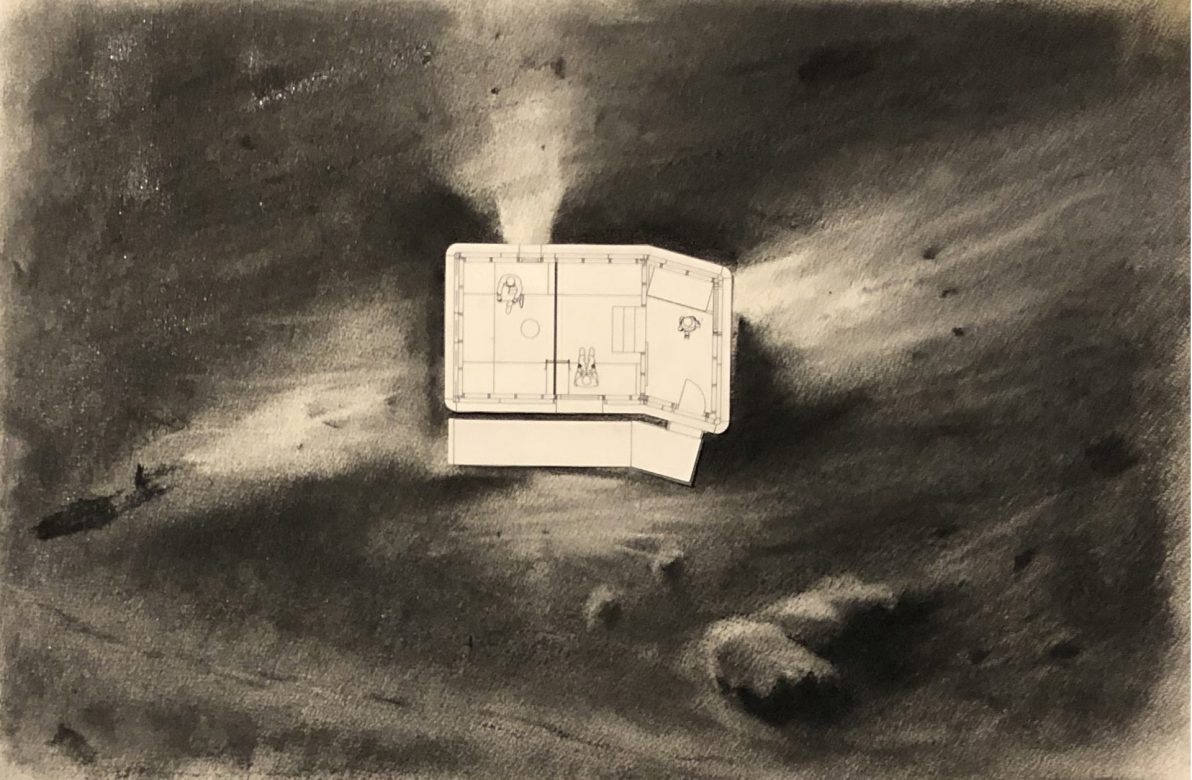 Plan of shelter at site 1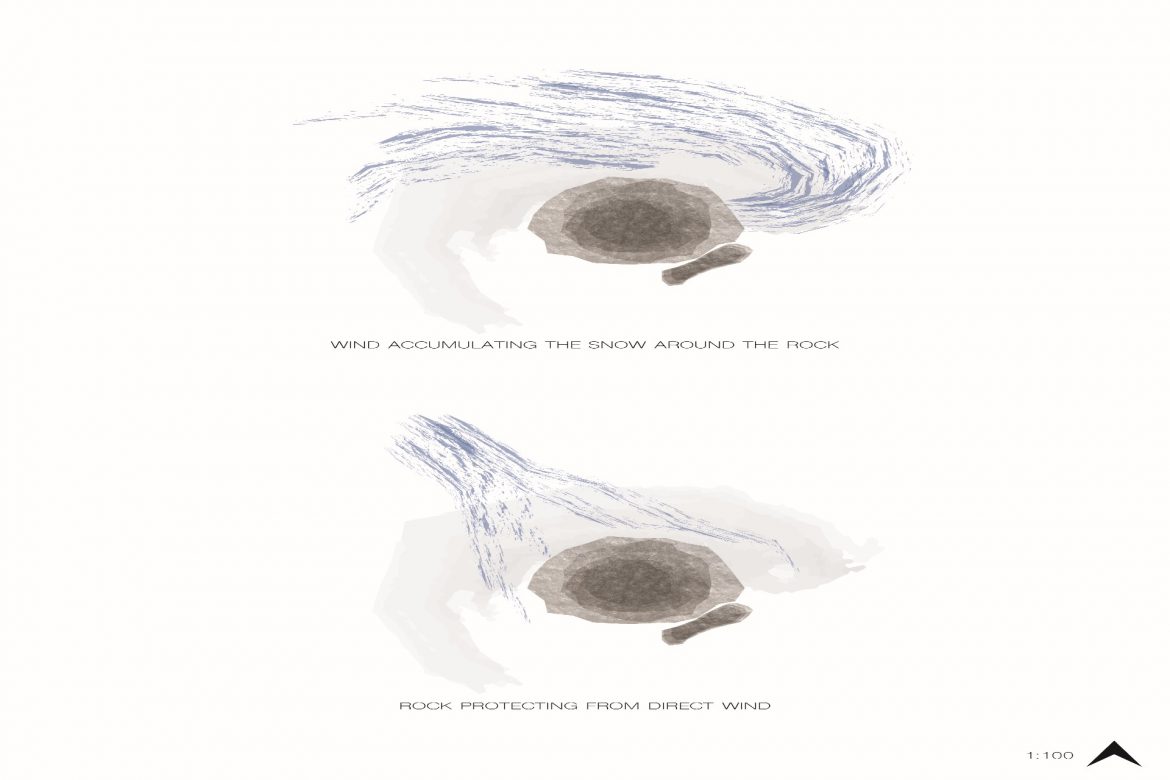 Diagrams of intervention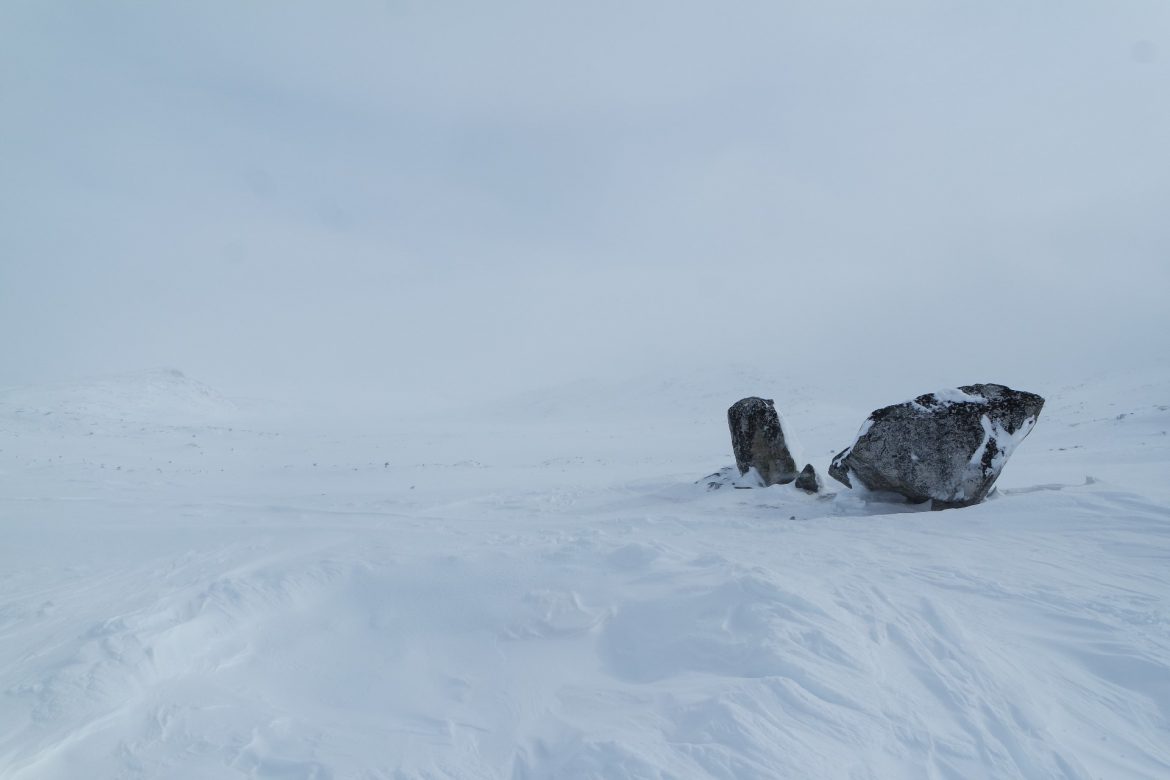 Picture from site 1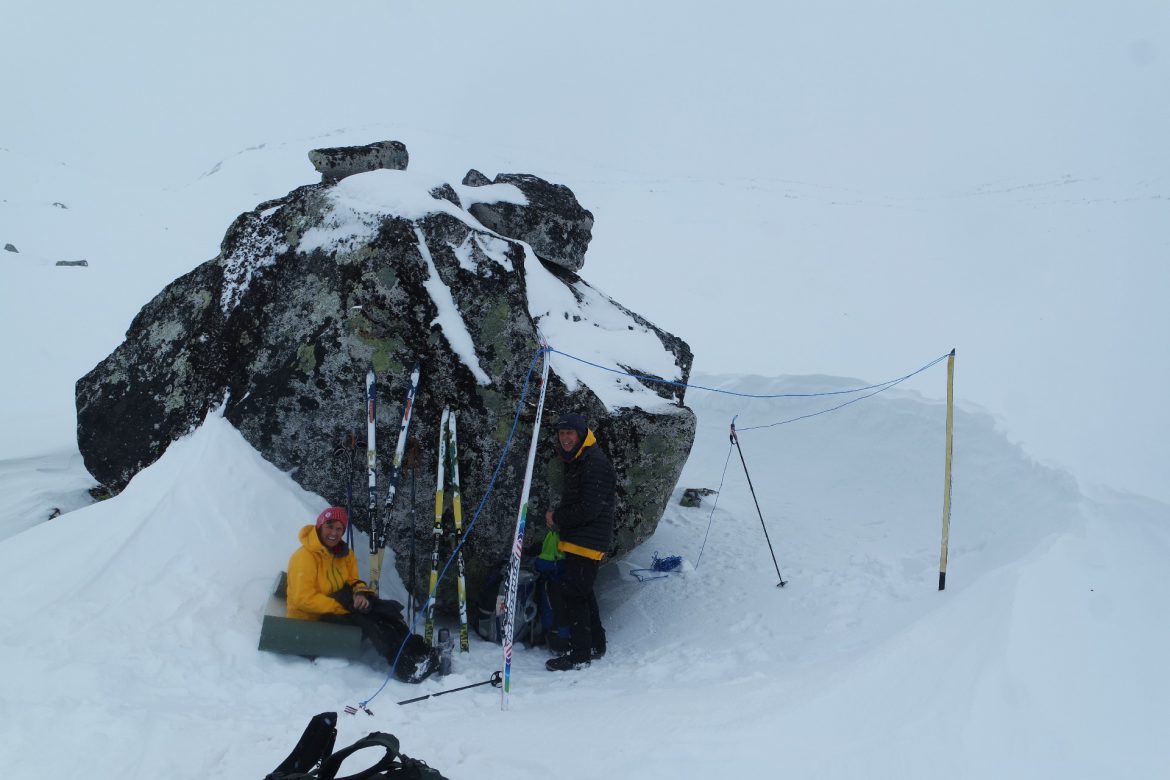 Picture from site 2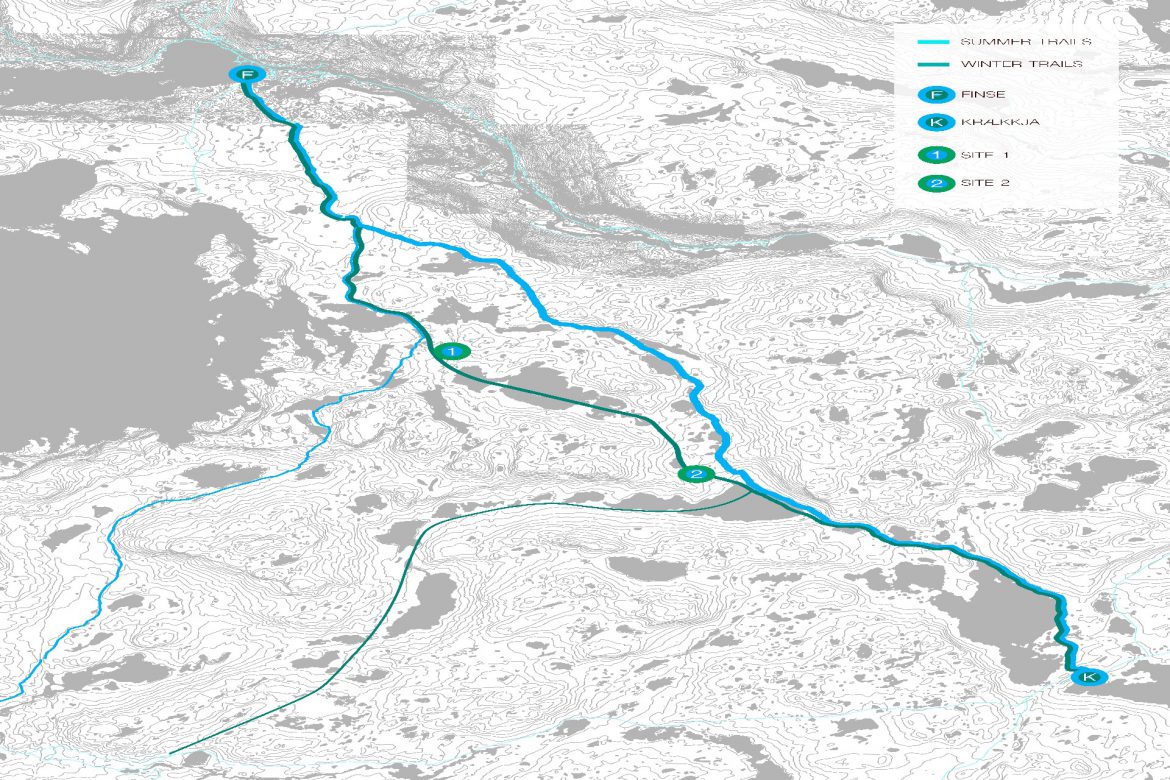 Map of sites between Finse and Krækkja