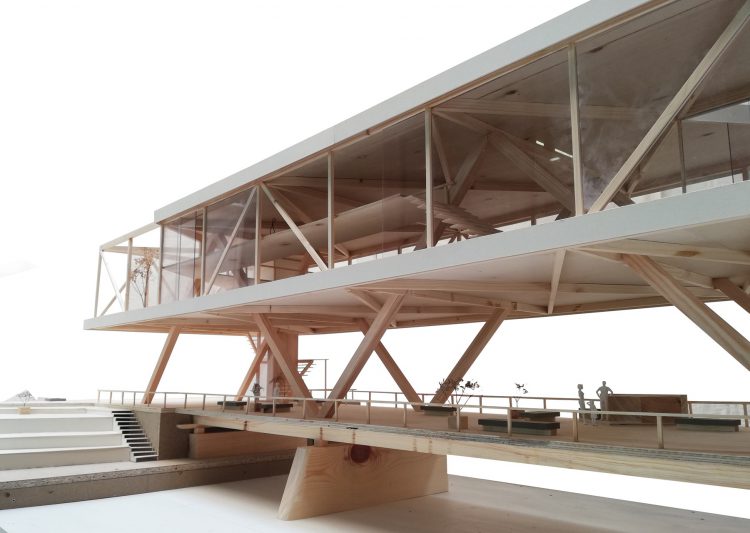 The project is an investigation of the potential use of public space in the city of Førde. The project is framed by the desire of the inhabitants for a more pedestrian-friendly city, that invites to use and enhances the natural qualities of the city. The first phase of the project investigates the highly car-centred infrastructure and organization of the city, and it results in an urban strategy that will allow a pedestrian friendly "pocket" within the boundaries of the city-center. The second phase is a reaction to the use of public space in the city, that is often occupied by parking-lots or inside a shopping-mall. The result of this phase is a public library that aims to emphasize the connection between the south and the north areas of the city-center, and nevertheless to function as a democratic social arena for the inhabitants of the city.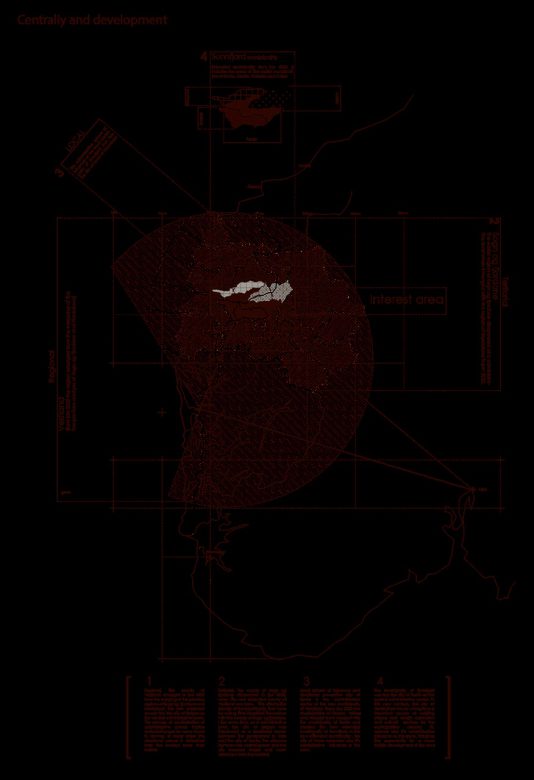 Site investigations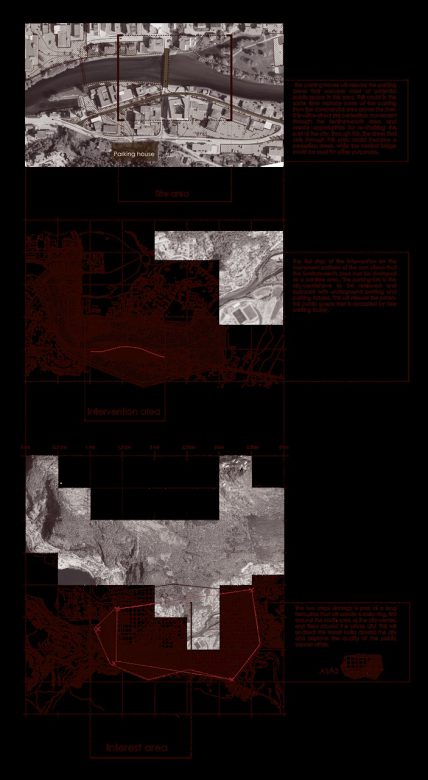 Urban strategy. Towards a pedestrian-friendly city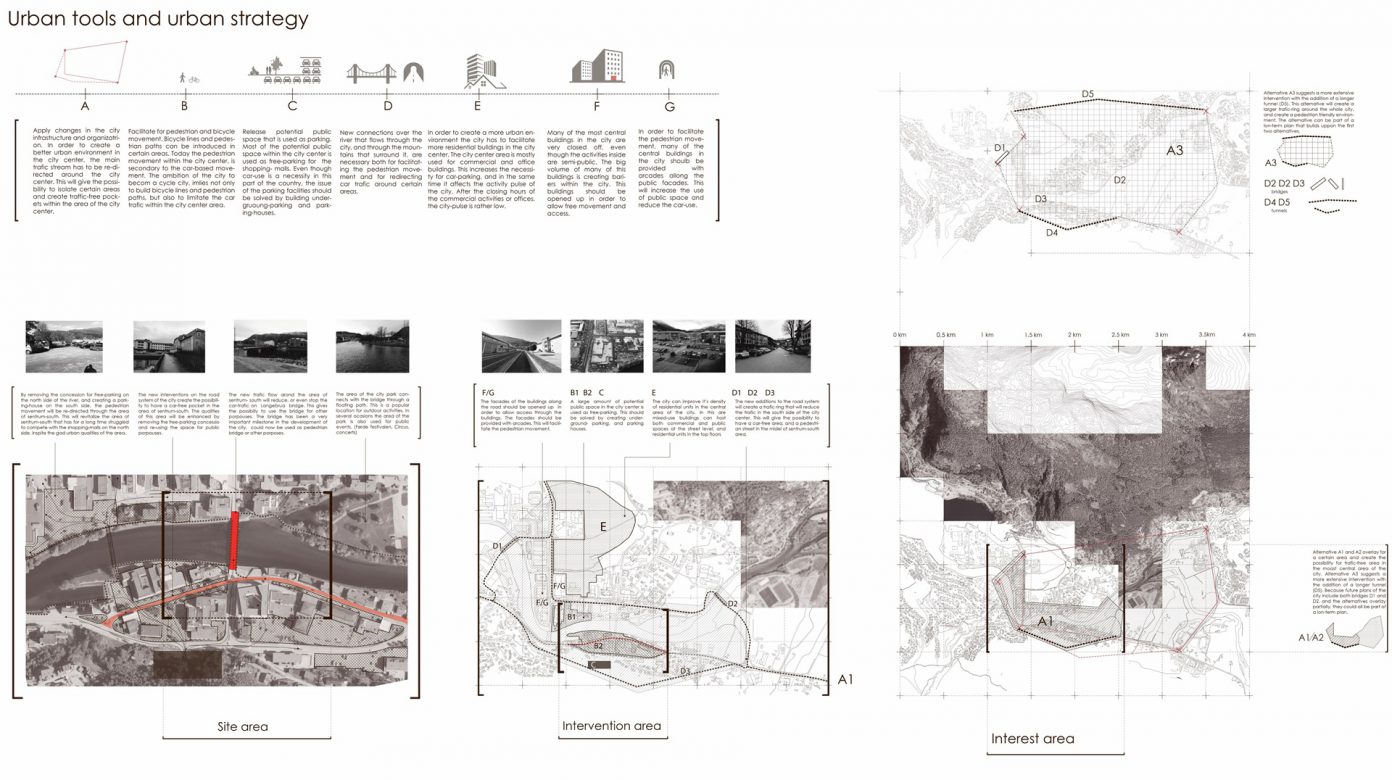 Urban tools and urban strategy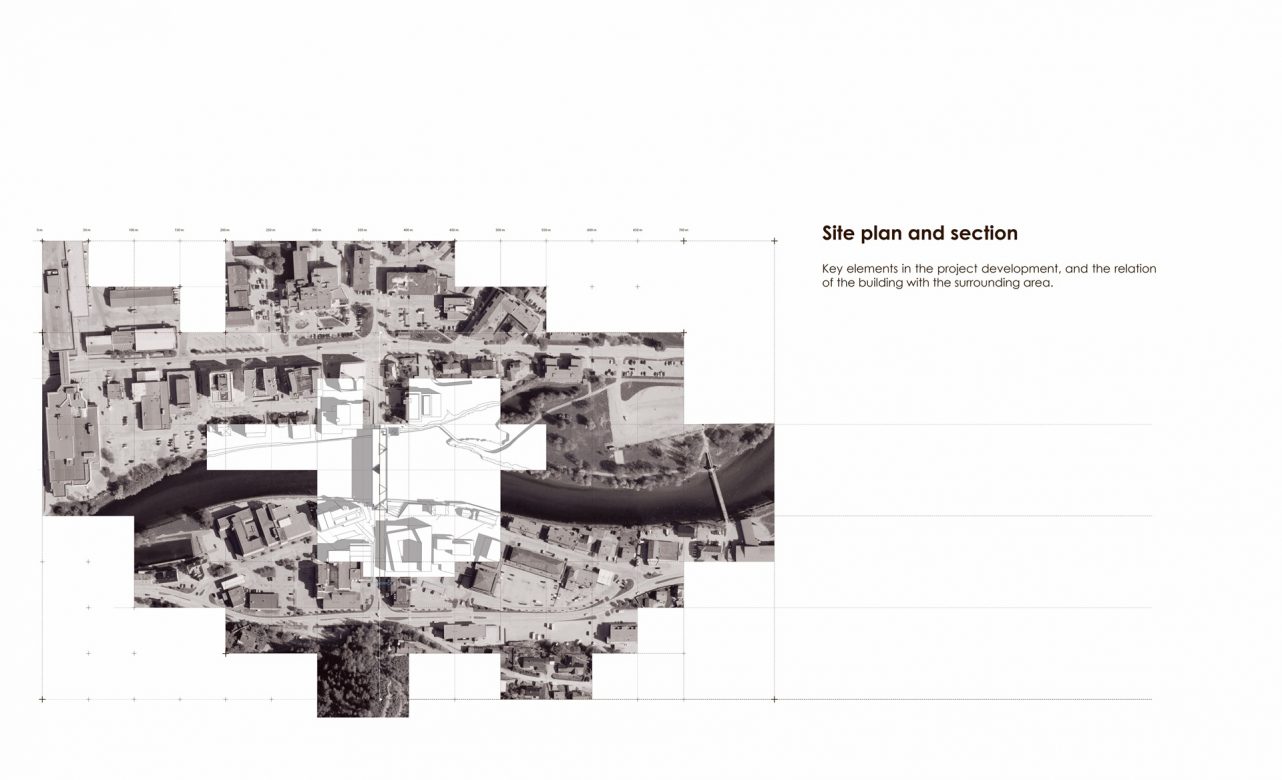 Site plan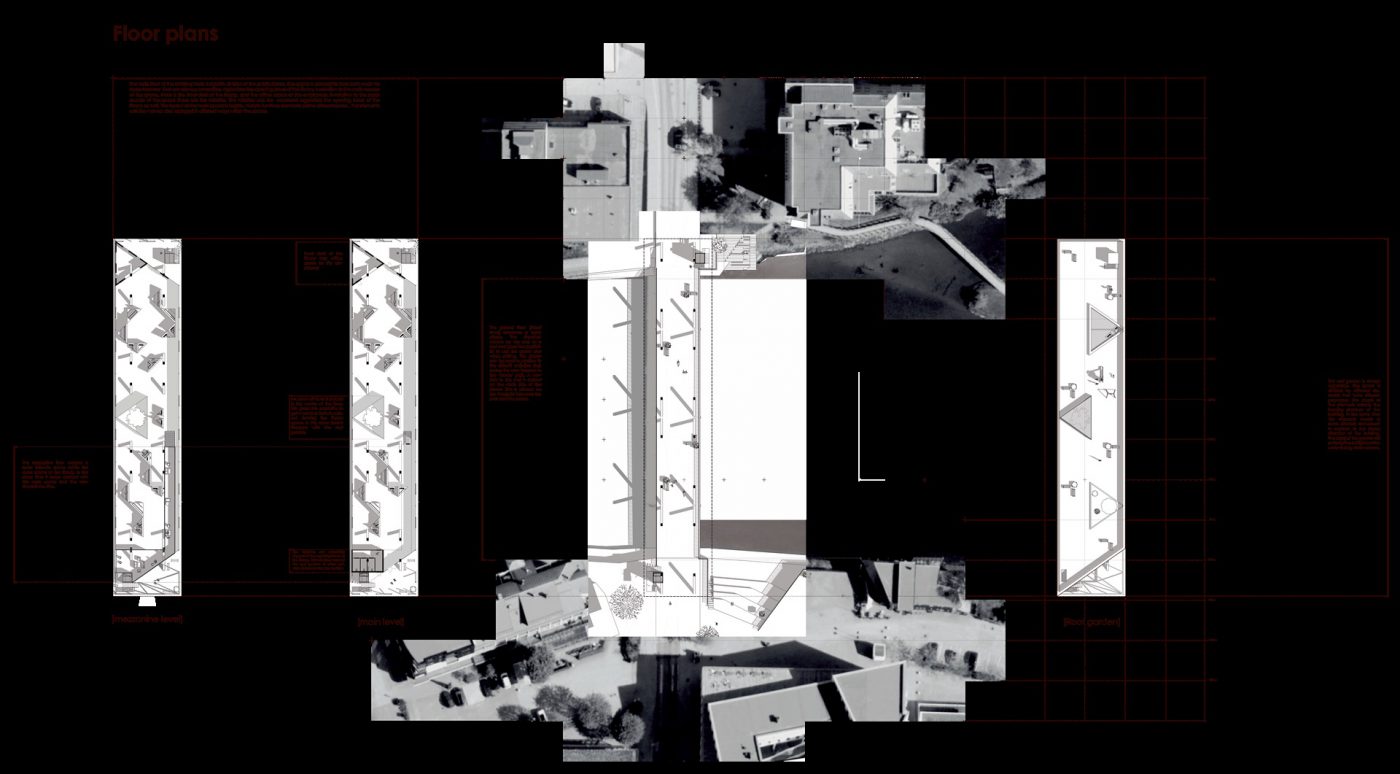 Floor plans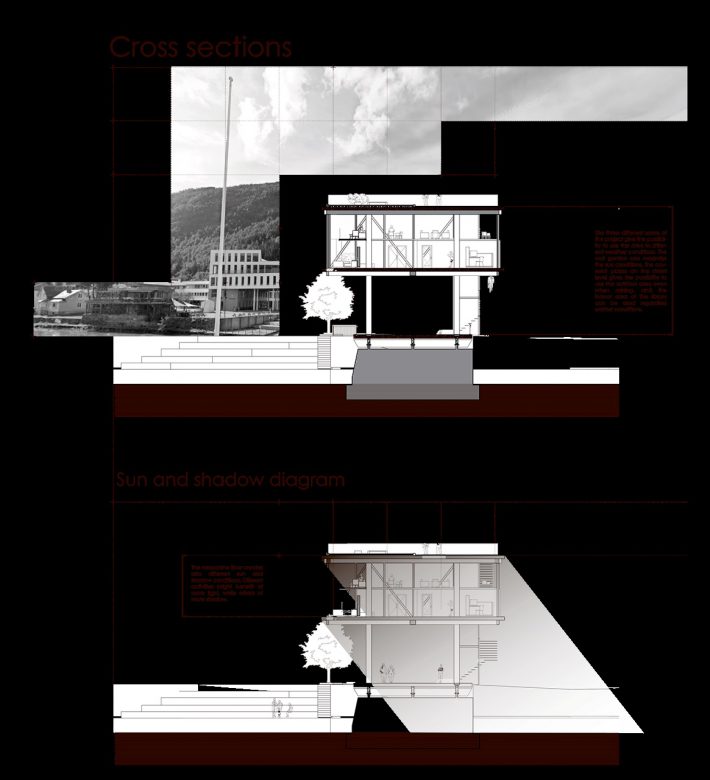 Cross section and sun/shadow diagram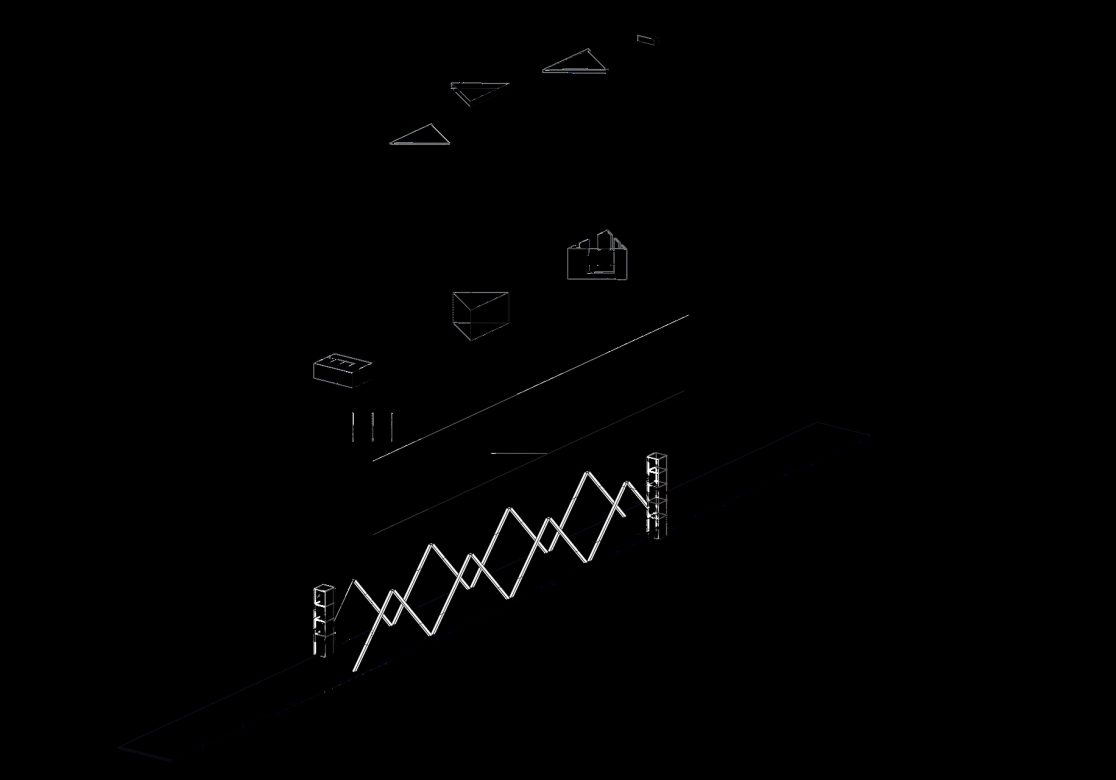 Exploded axonometric. Structural elements, an integrated part of the architecture.

East elevation.Transparency, lightness and accessibility.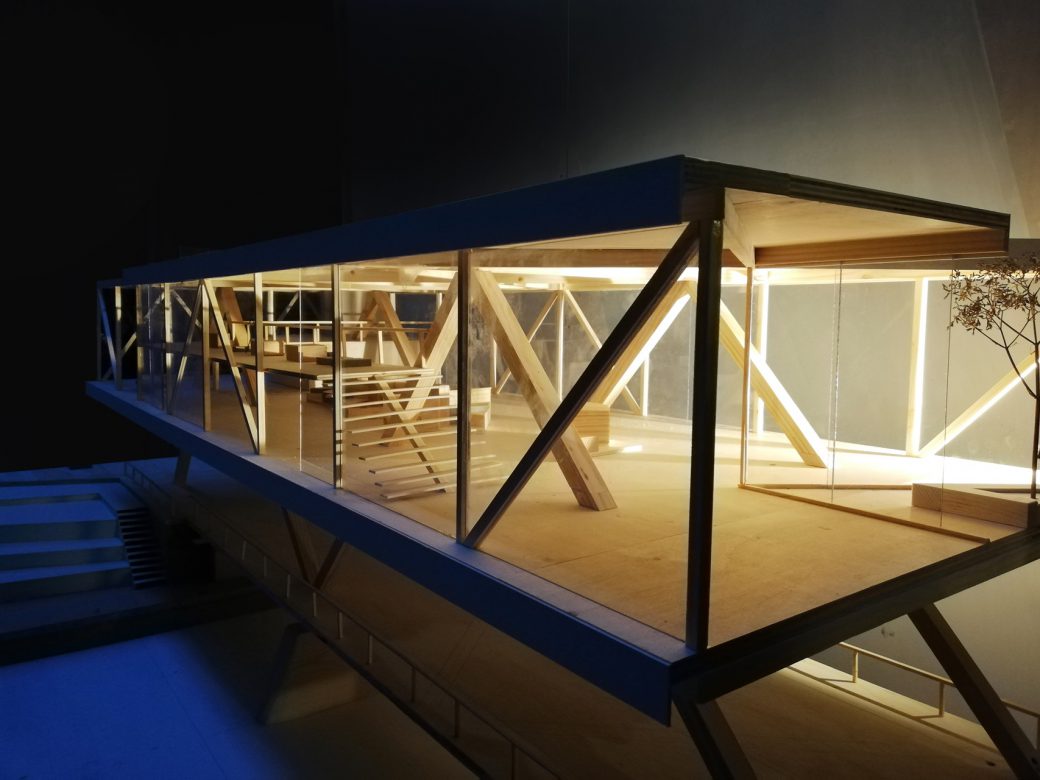 In the dark. A lantern for the city.