Rector Emma Nilsson nominated to Swedish Photo Book Award!
15. mar, 2023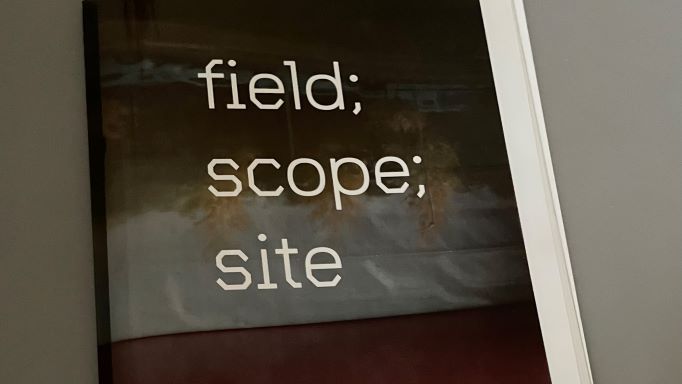 Rector Emma Nilsson and the book field; scope; site have been nominated to the Swedish Photo Book Award. The book is a result of the artistic research project TELE SCOPE on architecture photography funded by the Swedish Research Council.
A straightforward way to introduce the work of field; scope; site would be to call it a photographic documentation of Landskrona Idrottshall, a building designed by the Danish architect Arne Jacobsen. Albeit correct, it is a somewhat misleading characterisation. The sports hall in Landskrona is indeed an object of study, but more importantly, the building constitutes an objective to conduct a series of distinctive studies, where photography is explored as a method for architectural thinking and making.
You can read more about the book on Sailor Press and the award at  the Swedish Association of Professional Photographers
Watch the interview with Emma, filmed in Bergen and at BAS.