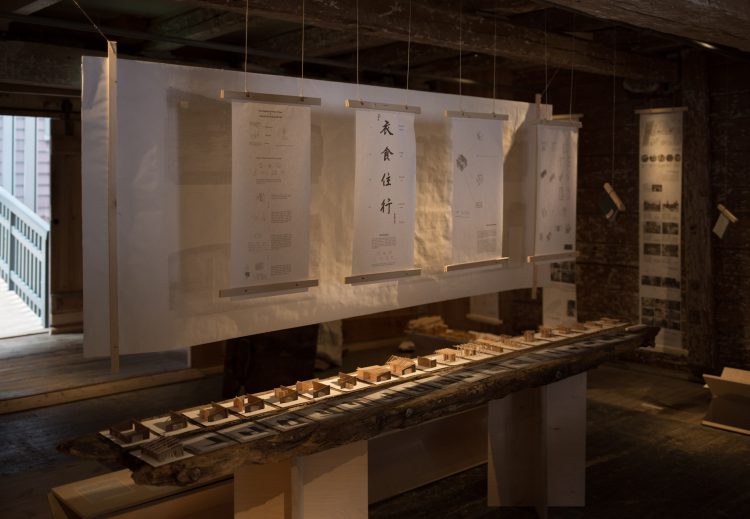 The project began by tracing the journey of an estimated 18th century log house from Sandviken to Åsane. Following a process of dismantling, marking and moving the logs back to Sandviken, the house was rebuilt for an exhibition outside The Norwegian Fisheries Museum. After taking down the exhibition, the logs were left unused again.
Old wooden houses in Sandviken today are in different conditions, depending on whether they are protected by authorities, altered by private owners or commercial developers, or left to decay. These current situations can foster a distant and romantic attitude towards old wood.
How can we rethink our relationship to this disappearing resource? Should we put back the logs exactly how and where they were? Or perhaps the parts could be reclaimed to form something more valuable? How can we continue to reuse the old, both the physical material and the structural logic? How can we reconnect the lost dynamics between the mountainside and the fjord, between our everyday life, craft and tradition in Sandviken?
RECLAIM uses an experimental approach by breaking the log house into different components. In combinations with new wood, they form a series of public spaces that enhance existing situations in Sandviken. The new compositions also act as small acupuncture points to regrow the lost qualities of the area: the tactility of wood, the human interaction and dimensions, and the intimate in-between spaces.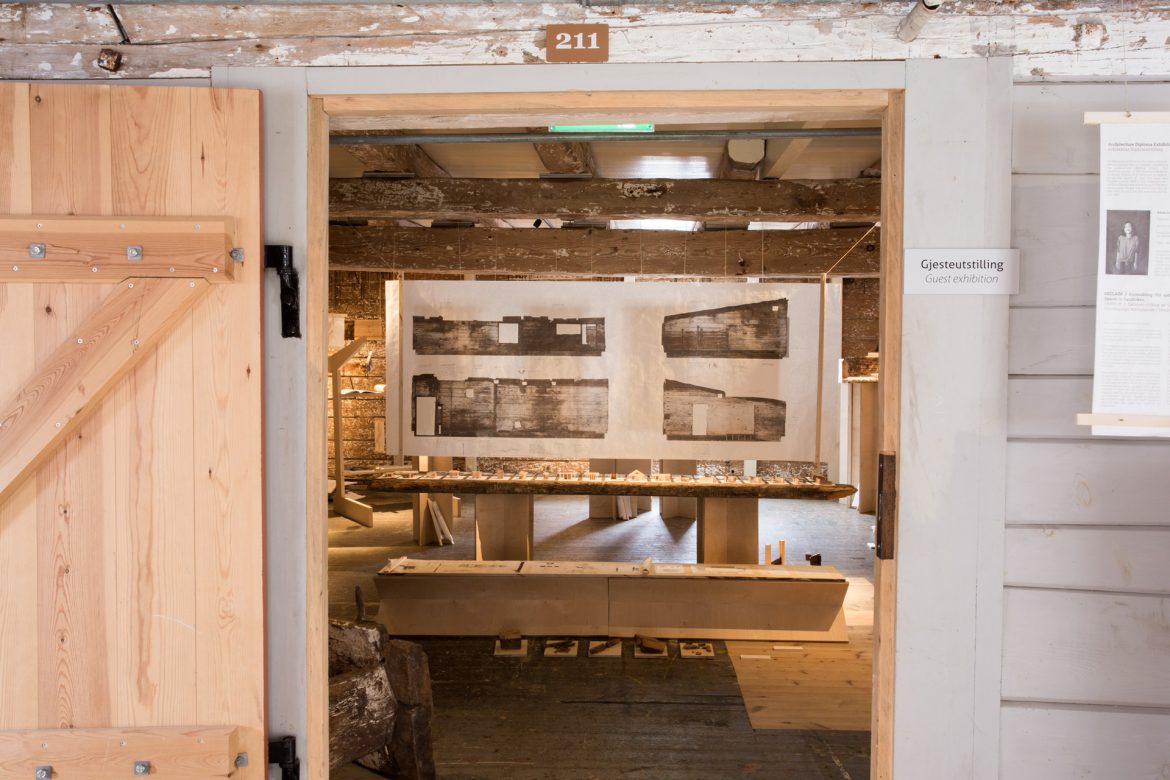 Entrance to exhibition at Norwegian Fisheries Museum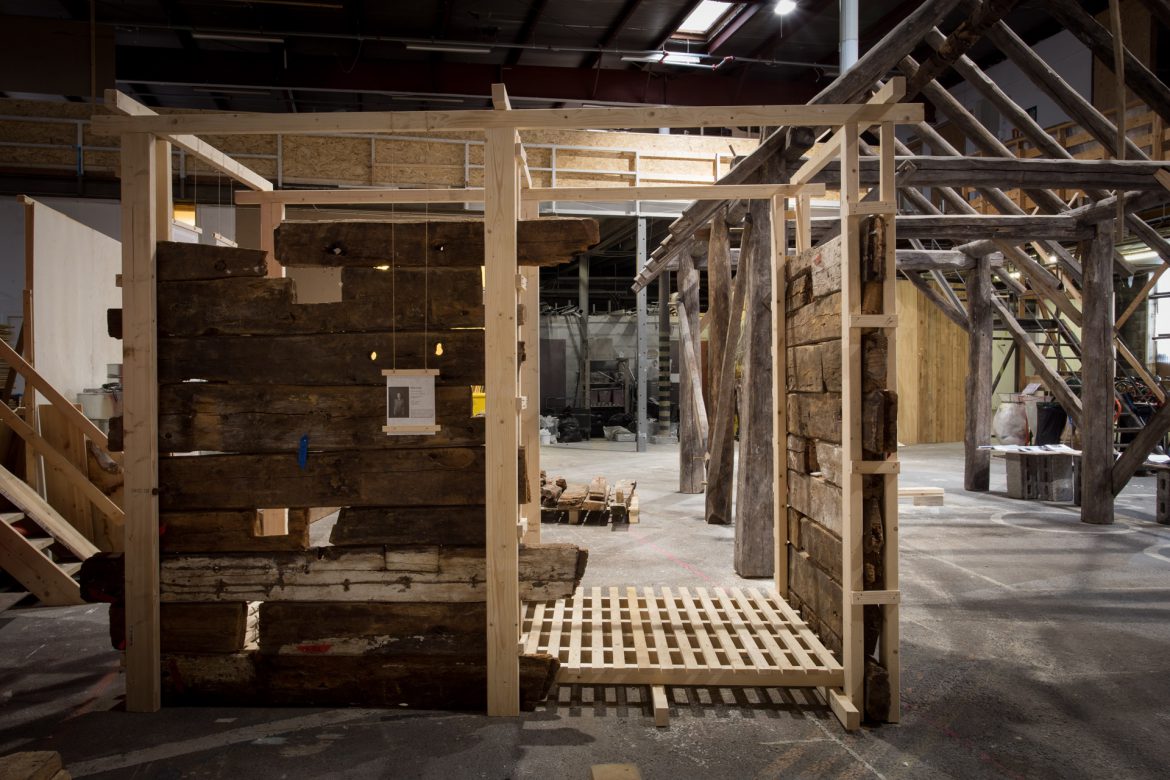 Introductory exhibition at BAS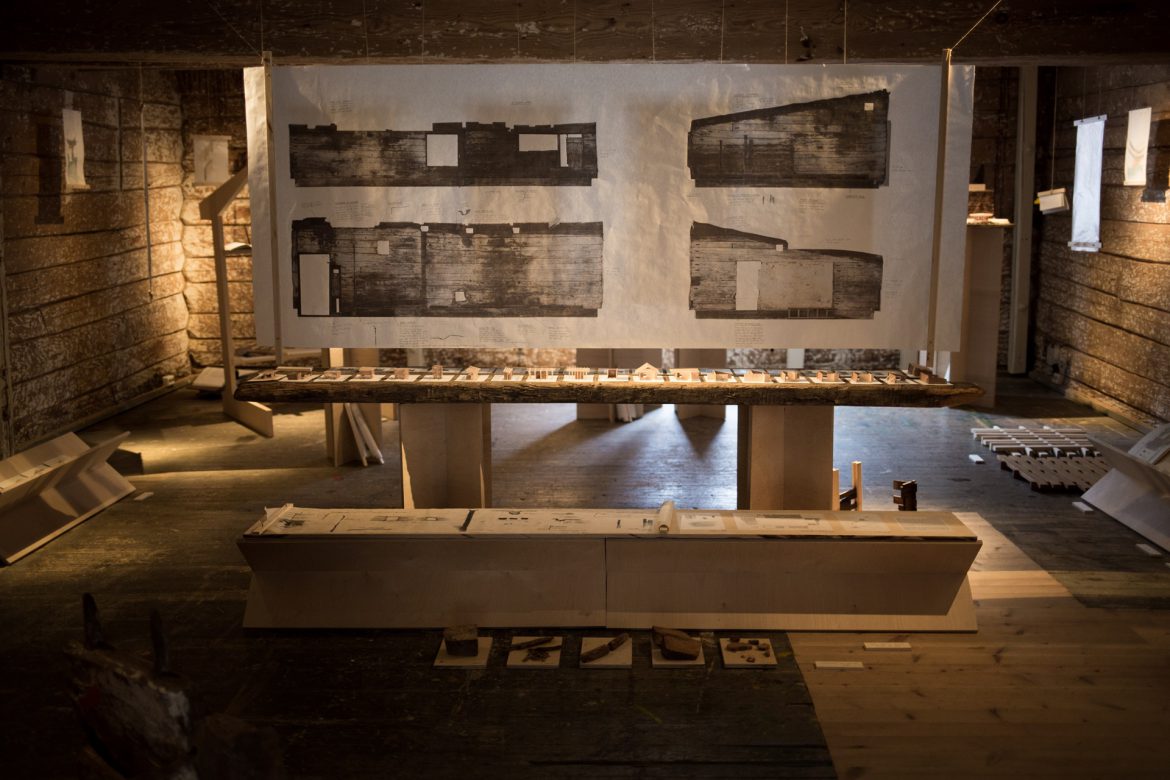 Interior of the old log house which my project based from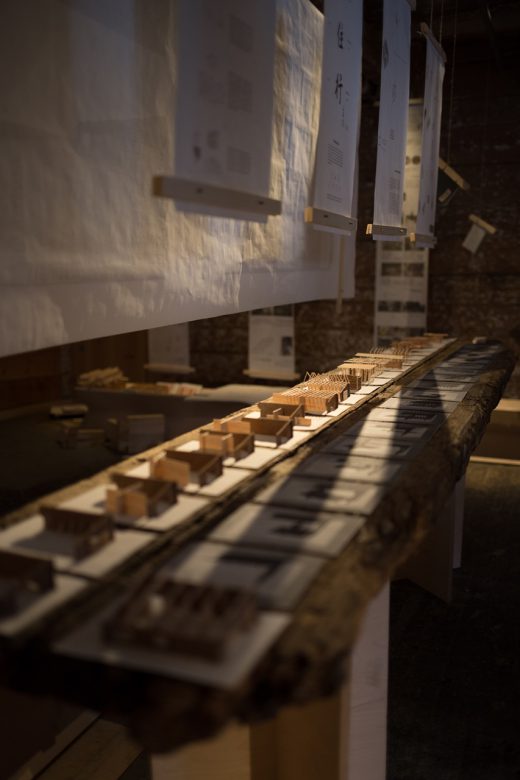 Experiment with old and new wood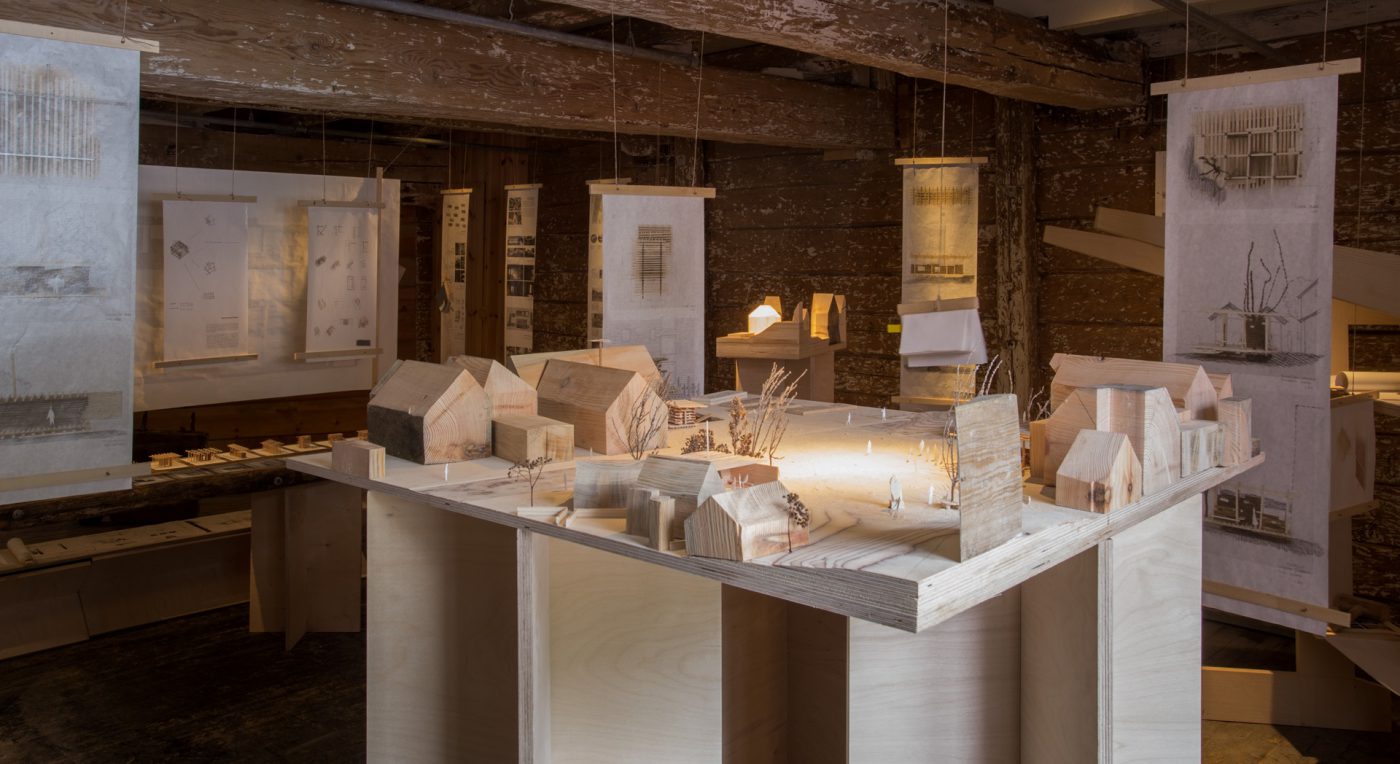 Interventions based from research and analysis of old-new wood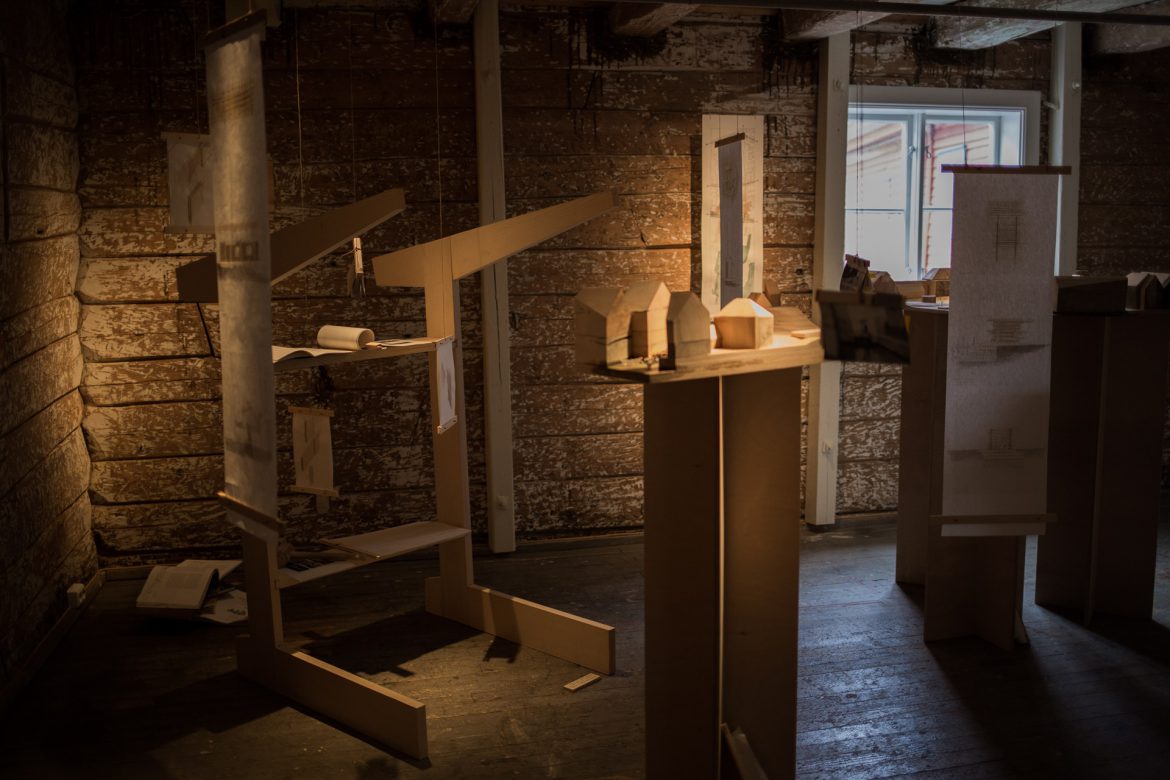 one of design interventions with 1:2 model made during carpentry practice in Austria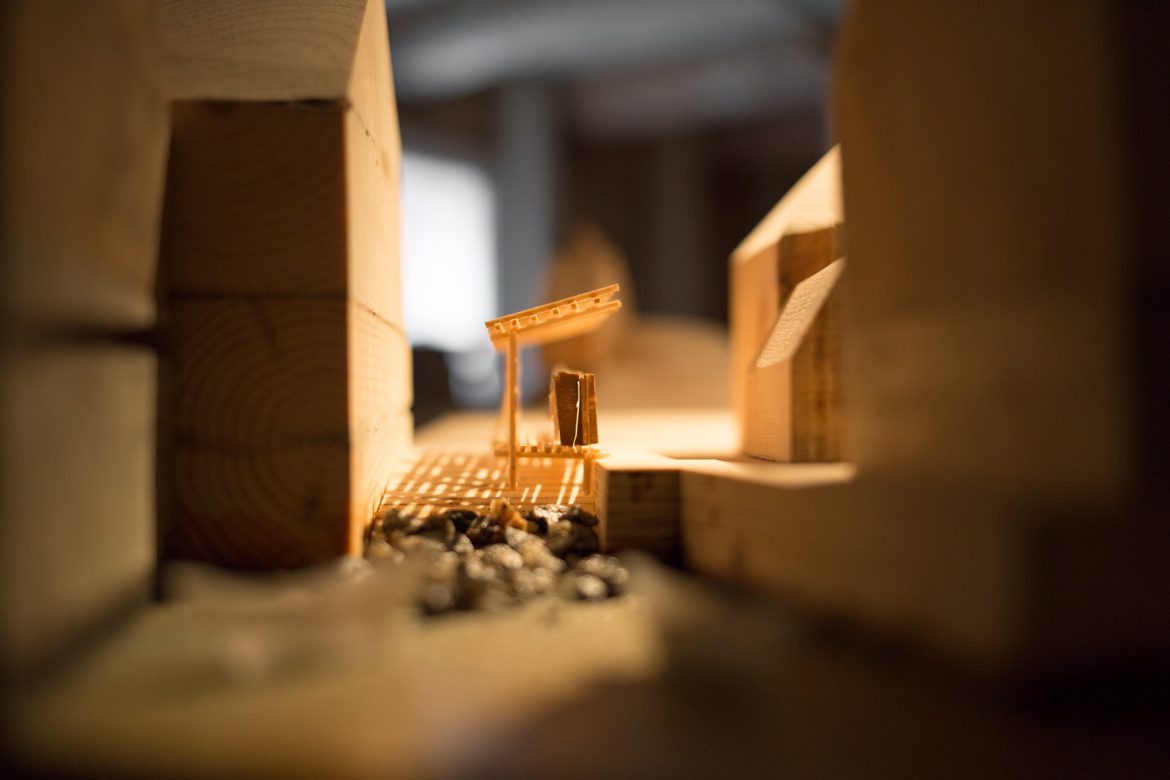 1:100 model of design interventions at bus stop across Sandvikstorget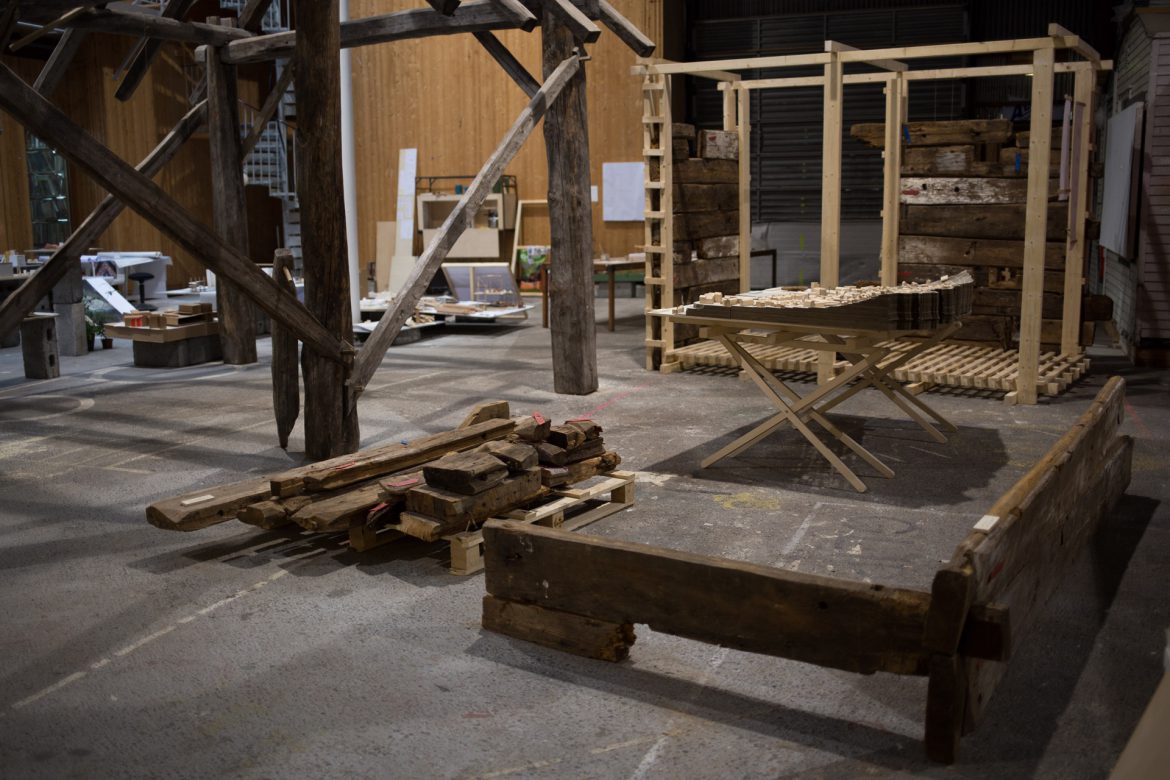 four elements placed at mini exhibition at BAS. (pile of wood from old log house, a corner from old log house, 1:500 model of Sandviken, 1:1 model showing one design structural logic.